Create the ambience of a lavish hotel and bring a textural lift to any space through soft tones and metallic finishes that are on-trend all year round.
Indulgent Retreat
Give yourself the soothing quality of a luxe hotel stay with classic shades and textured fabrics.
Use satin jacquard fabrics for elegant throws to create a boutique hotel feel for well-needed relaxation this season. Dedicate a space with muted tones for understated luxe and mix timeless texture with designs such as Emboss and Frame from the Fusion Collection. Mix up the scheme by incorporating on-trend shades with the Rustic or Marine colourways for a modern interior.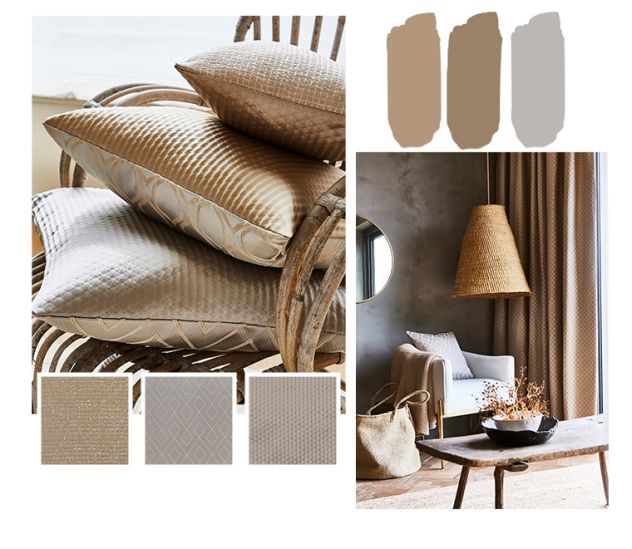 New Neutrals
The Secret Collection offers a breadth of shades from traditional neutral tones to deep muted shades for a modern twist on classic luxury.
Introduce opulence with a traditional element through classic shades or use the collection's bolder tones for instant impact. Inspired by hammered metal, the collection brings sophisticated elegance that compliments a neutral scheme. Layers of satin finishes in sumptuous colours will create a cosy space, perfect for gatherings.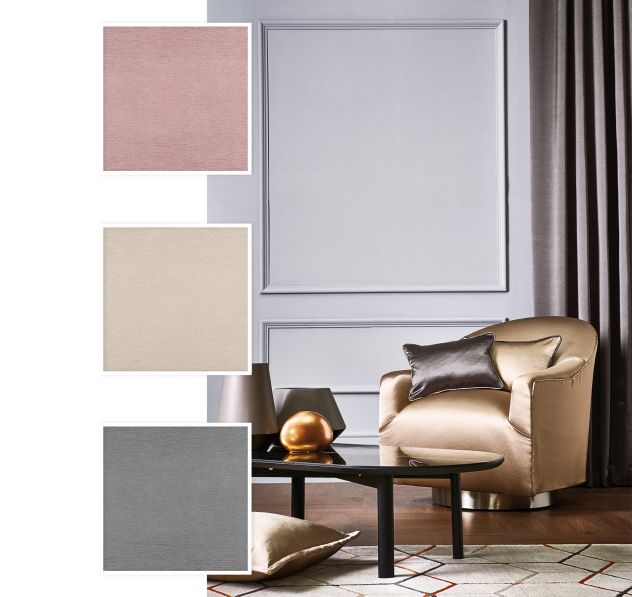 An Easy Update
Soft geometrics in pastel shades can add a distinctive yet refined finish through drapery or scatter cushions.
For an effortless update, use geometric designs to invigorate a space whilst maintaining a soft and charming look. Textured embroidered designs such as Fraction from our Dimension Collection are perfect for enhancing a luxurious feel. Layer texture and pattern in sugary and neutral tones through drapery for a quick addition.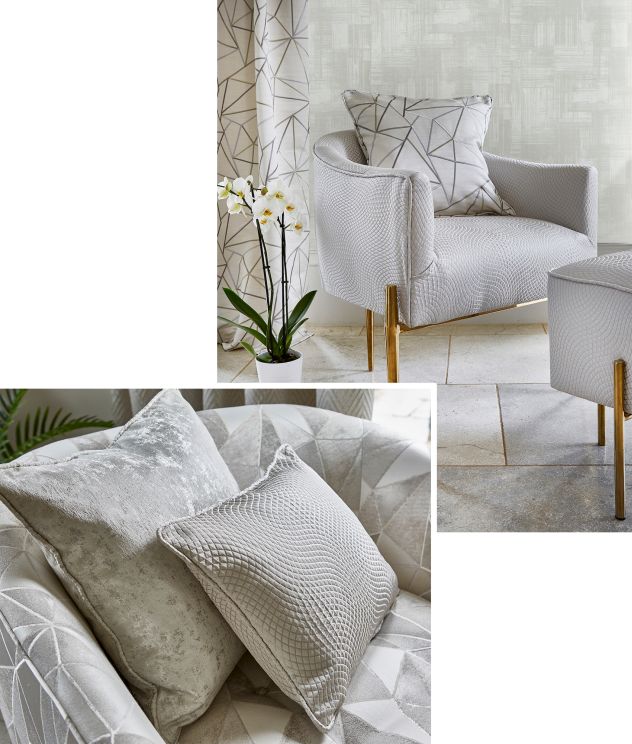 Grand Comforts
Comfort can still be sumptuous and sophisticated with timeless shades and soothing finishes.
Evoke the feeling of tranquillity and luxury by infusing an interior with subtly textured fabrics. Immerse yourself into spa-like comfort with the semi-matt fabrics from the Secret Collection or elevate the space through scatter cushions in sugary pastel shades. Use lighting at different levels to highlight the subtle embossing effect of the collection to complete the look.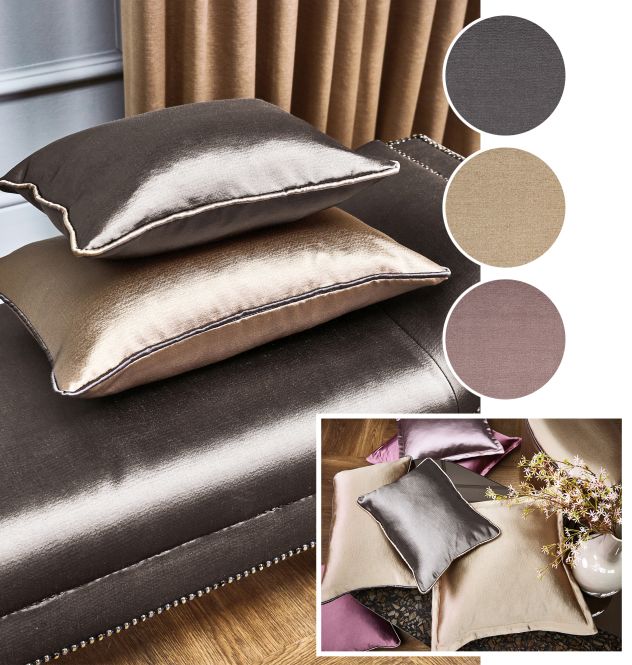 Finishing Touches
Anchor a luxurious theme with a variety of tonal mosaic designs and light-reflecting jacquards.
Balance the theme by pairing tactile textures with high end details - combine a satin feel fabric with glass décor items such as vases or textured lampshades. The Fusion Collection offers designs with opulent jacquards that cleverly reflect light, adding extra sheen and modernity to a space during darker weathers. Finish the look with scatter cushions and a neutral toned throw, adding elegance for a grown-up sanctuary feel.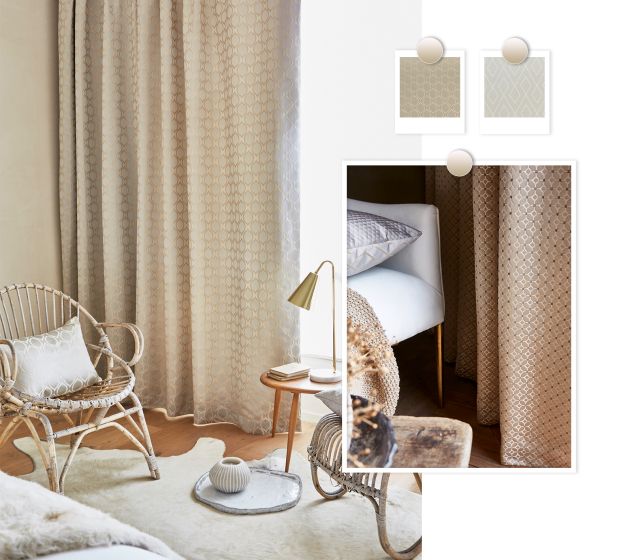 Find more inspiration for creating a luxurious space with our Pinterest board.