Home should be a place that provides comfort from the outside world, looking after your wellbeing and uplifting your mood. Feeling a sense of calm in your living space has never been more essential as we learn to spend more time in our own surroundings.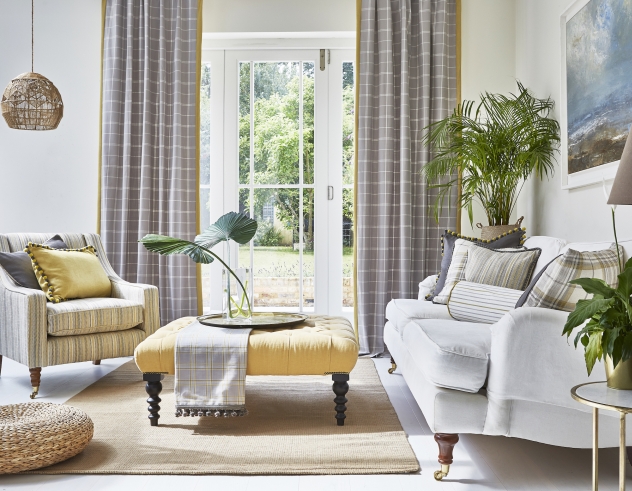 Adapting your living space
As we learn to adapt living spaces to become multifunctional, our homes are being tailored to fit this new, unusual situation. Whether that`s creating space to work from home or finding room to home-school, home has become the backbone of our daily lives.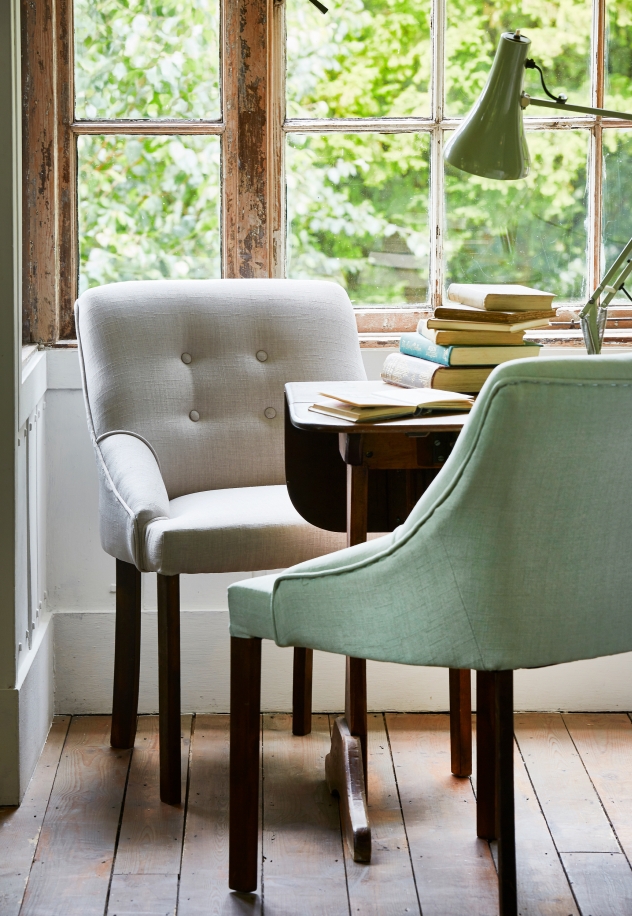 While our living spaces are reworked for spending more time inside, it is still important to create calming corners of your home that provide sanctuary from makeshift workspaces and the stresses of everyday life.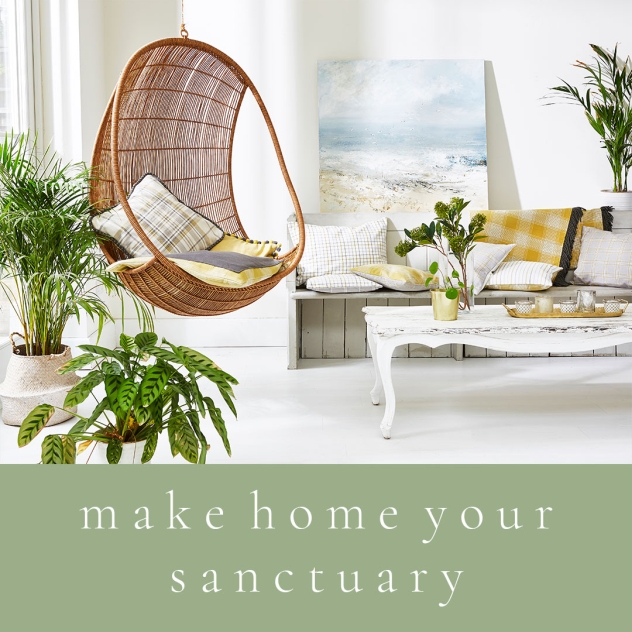 Making your home a sanctuary
Introducing colours inspired by nature, embracing natural light and adding elements of greenery into your space are all effective ways of uplifting your interior and making your home a sanctuary.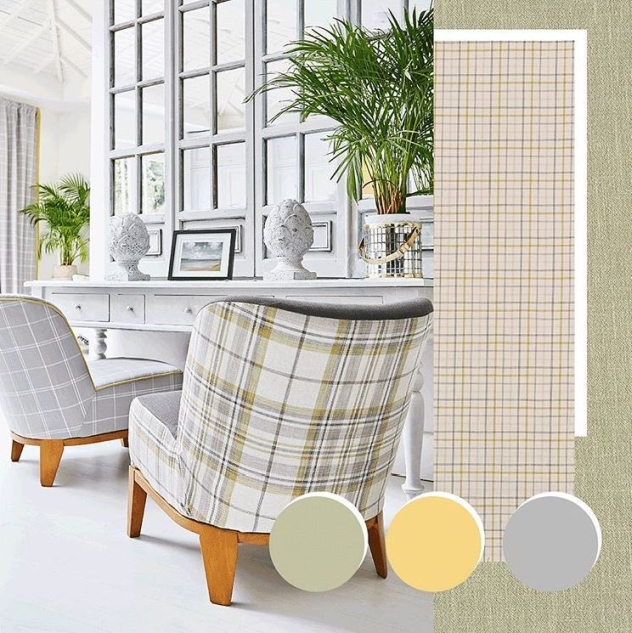 Soft furnishings in calming, muted colourways can help create tranquil spaces throughout your home. Our Hamptons collection is a perfect addition to all rooms, transitioning between living rooms, family areas and workspaces.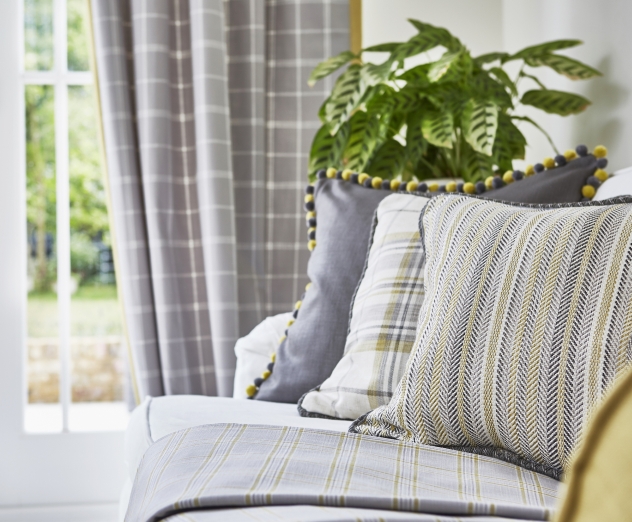 Suitable for upholstery, drapery and accessories, the range of uplifting checks and stripes add elements of nature and the outdoors into a neutral space. Tones of sunny yellow, sage green and calming grey are complemented by natural accessories such as rattan lighting, wicker furniture and houseplants.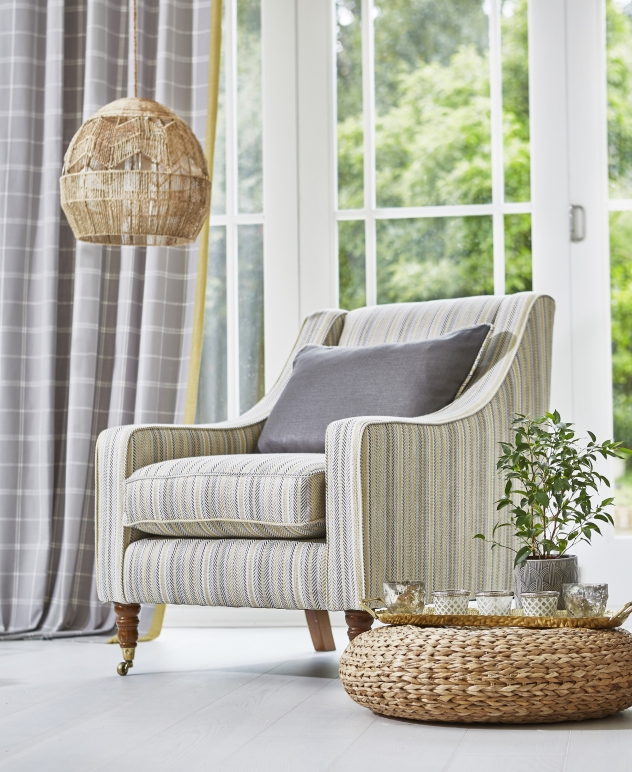 This calming colour palette can also be created in plain fabrics, like those from our Stockholm collection.
Whether used alone or layered alongside patterned fabrics from Hamptons, cushions and accessories in these calming soft pastel shades are the perfect addition to a tranquil space, creating an ideal place to relax and unwind after a busy or stressful day.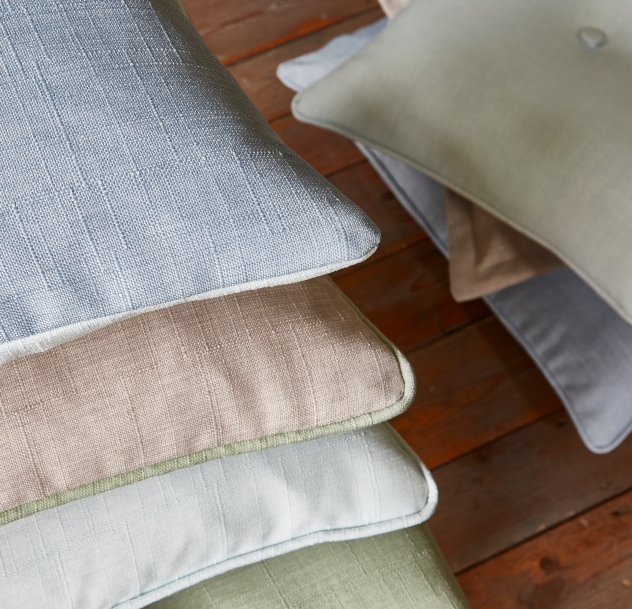 For more inspiration on how to make home your sanctuary, discover our latest Pinterest board.
.