Metallic Minimalism is this year's must-have winter interior trend, incorpirating pared back metallics to give a much-needed warmth to your living space.
Rather, than opting for weighty, industrial metals, this trend chooses silvers and golds in understated tones; offering a more muted and warming feel to traditional metallics.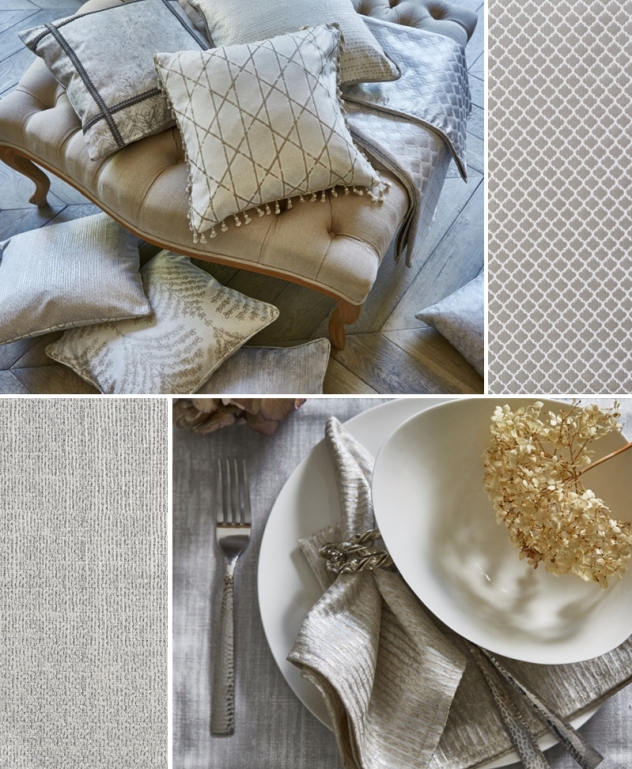 Instead of polished copper and chrome, metallic minimalism's softer golds and silvers offers a subtler approach to using metals.
Metals are often used to make statements in industrial spaces. However, Metallic Minimalism compliments simpler interiors with iridescent accents that reflect light and add focal points of warmth.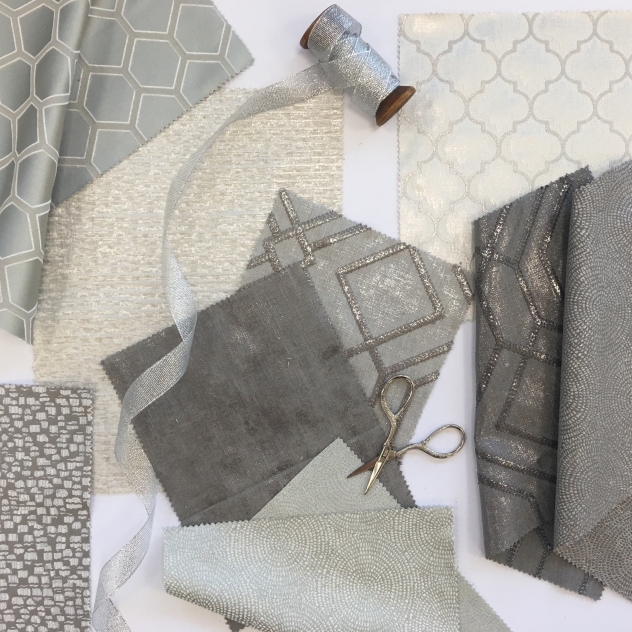 Accents such as lamps, photo frames and accessories in bold metals can be complemented with glistening fabrics in cushions, curtains or even napkins for the perfect table setting.
The iridescent fabrics found in Odyssey have the ability to add warmth, giving another dimension to an overly neutral living space. The collection's warm undertones showcase the fabric's detailing, while catching the eye with its metallic highlights.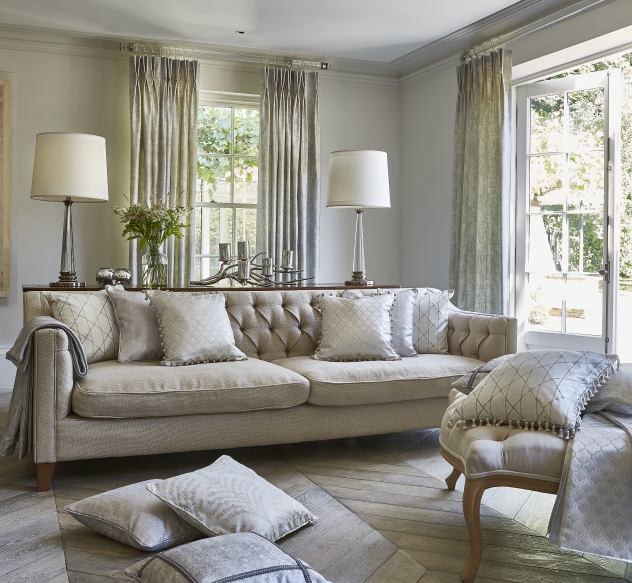 Although softer metals work well alongside winter neutrals, metallic minimalism can also compliment darker colour schemes in simple living spaces. Adding these warm, reflective surfaces adds another dimension to what could sometimes be considered a flat interior.
As well as the traditional silver and gold, softer bronze shades enhance a moodier interior and work in harmony with a variety of bolder colour schemes.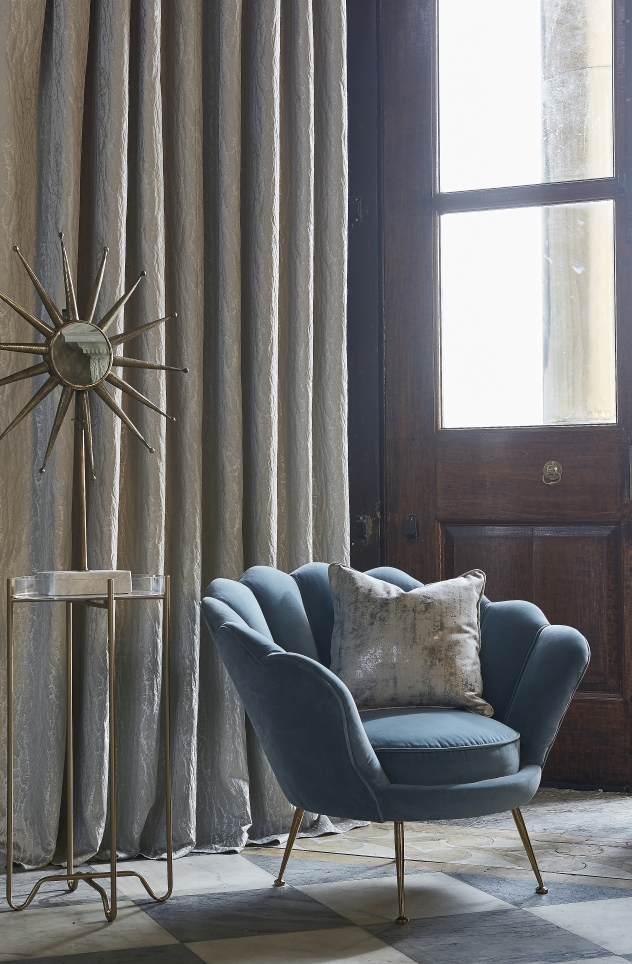 Our Phoenix collection combines glistening embroidery and burnished bronze foil prints that compliment cool shades such as midnights blues and deep purple.
Interiors in these strong colourways make a statement on their own, so adding a touch of shimmer is most effective when used sparingly. A little can go a long way.
The Caesar design from our Phoenix collection adds the perfect amount of gold with its metallic foiling. The fabric is ideal for accent cushions, or even just piping detailing, for a more subtle shine.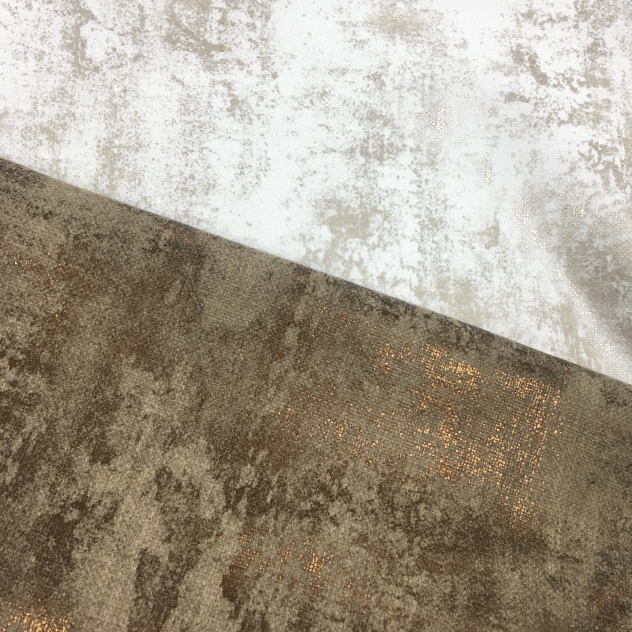 So, whether you pair metallic minimalism with classic colour palettes or incorporate it into interiors with a darker feel; it is the perfect way to incorporate the metallic trend into your home.
Take a look at our Pinterest board for more inspiration on this Metallic Minimalism trend!