While we've been enjoying barbecues in the sun, maximalism has been creeping into interiors, showing us that more is more.
However, this overarching trend of maximalism doesn't have to mean prints; bold, rich shades and luxe textures can also be the centre of attention.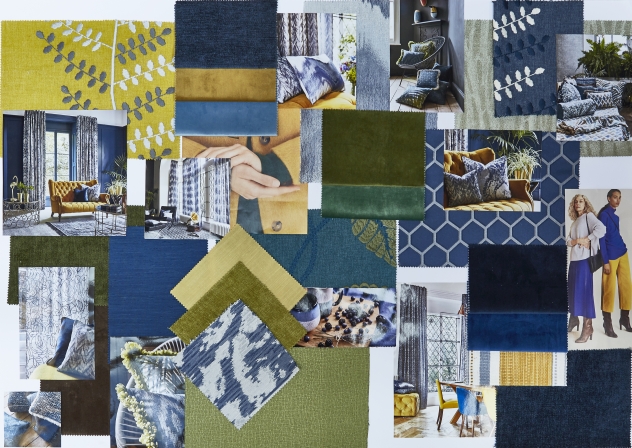 One of the colour combinations that has been born out of the maximalist trend is midnight blue and mustard. These on - trend, contrasting colours work perfectly side by side, with the dark, navy-blue hues making a striking base colour for brighter accents.
Dark walls are also on-trend and navy blue offers a moody, wintery feel, while emitting a gentle and calming influence. The vibrancy of the yellow illuminates a dark interior and works in harmony with the tones of indigo, which works perfectly in modern spaces.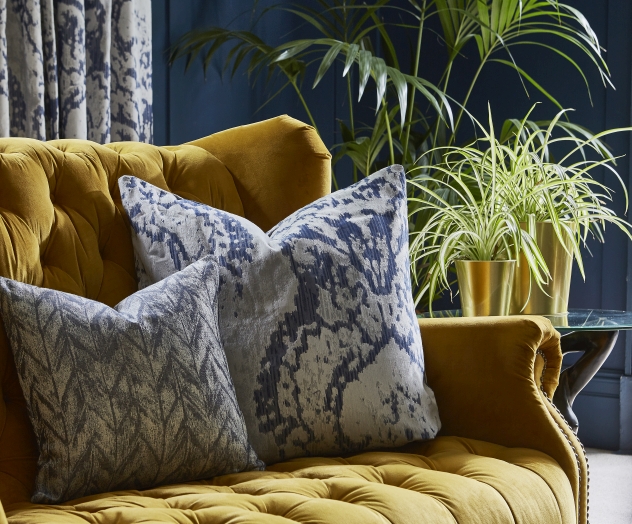 These bold shades have also been prevalant in velvet upholstery in fabrics such as Indigo and Midnite in our Velour and Havana ranges, offering another dimension to a maximalist look.
Serenity also takes on this trend, with wide-width, inky blue fabrics that look striking when paired with mustard accents and dark, navy walls.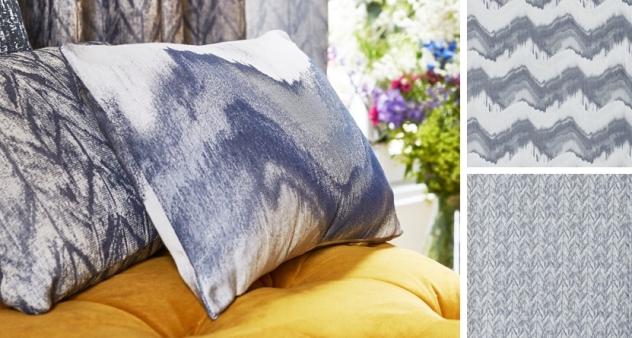 Designs like Whisper and Hush in the Ink colourway give an abstract, sheer finish to accessories such as curtains and cushions. These fabrics break up the bold, block colours while still incorporating dark blues.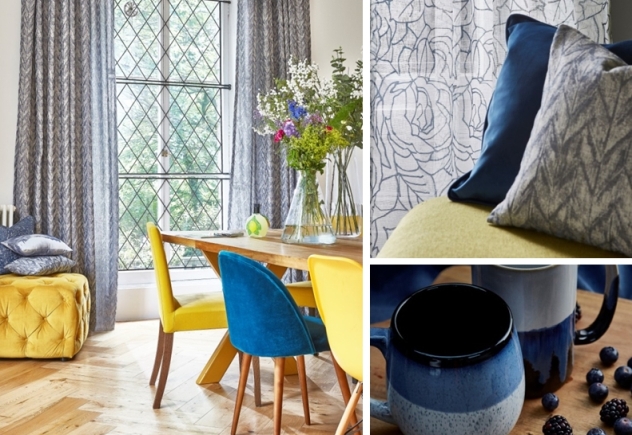 As well as working well on their own, the colour-duo is complimented by tones of olive, adding a layer of depth and warmth into a room. The moss-green shades have been seen in subtle fern prints, for a moodier take on the maximalist trend.
The botanical themed print is paired perfectly with the dark olive colours in our Cascade collection, featuring leafy silhouettes and tumbling ferns.