The dark nights and cold wintry mornings have arrived, meaning it's time to create a living space with added texture, warmth and luxury.
Bold colour and pattern remain at the forefront of interiors this season, with moody botanicals and luxe qualities offering a maximalist look to living spaces.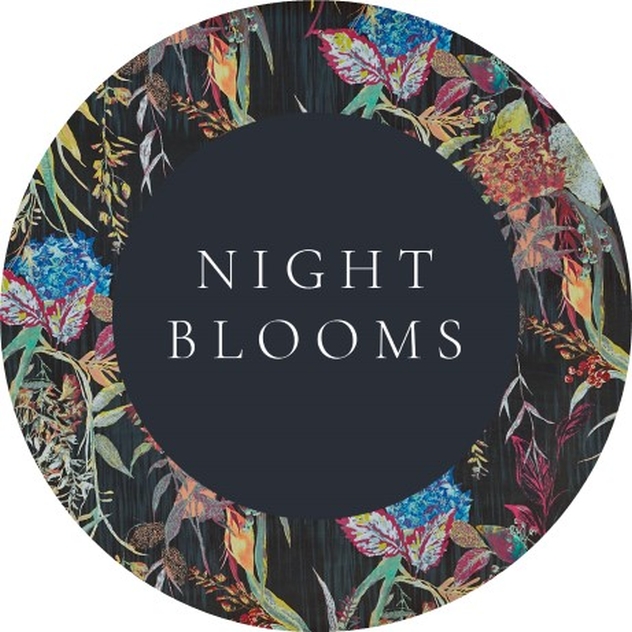 The trend for large-scale florals and daring midnight colour schemes is the perfect interior choice for the colder months. Layer soft furnishings in luxe velvet and chenille qualities to add warmth and create an eclectic feel in your home this winter.
Recreate the atmospheric feel of a wintry morning, with misty botanical fabrics that make a statement in stand-out soft furnishings.
While making an on-trend statement, the luxurious designs from our Enigma collection are the perfect addition to cosy spaces with their warm, soft-touch feel.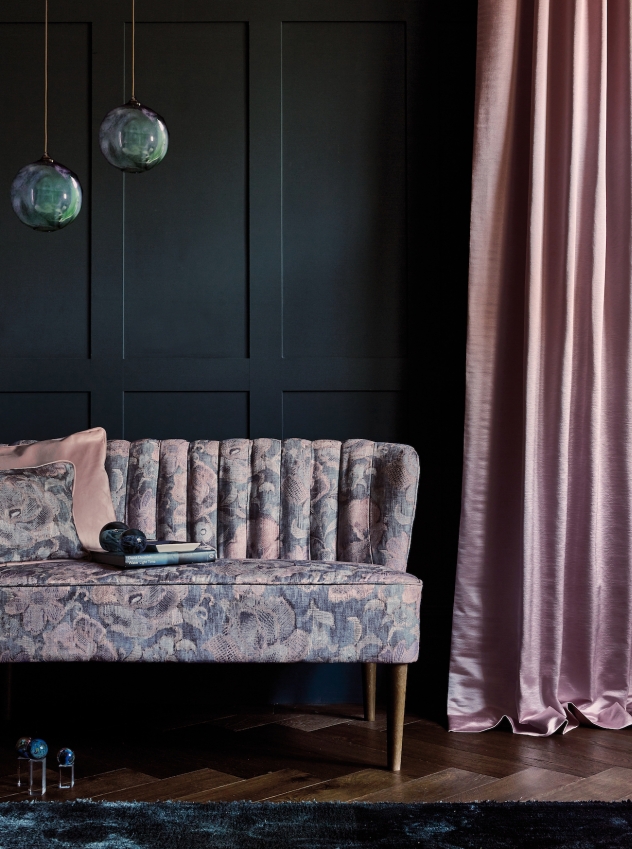 Update your room with a bold feature wall and maximalist soft furnishings.
While we're all eagerly awaiting Pantone's Colour for 2021, this year's Classic Blue shade is still a go-to colour for bold navy walls, creating the feeling of a dark midnight sky. The colour works in harmony with tones of dusky pink and purple and although the soft palette may not be the first autumn/winter colour choice that comes to mind, the combination creates a warming feel in any interior.
Take inspiration from nature's botanical forms with our Copper Falls collection, showcasing bold colour and pattern.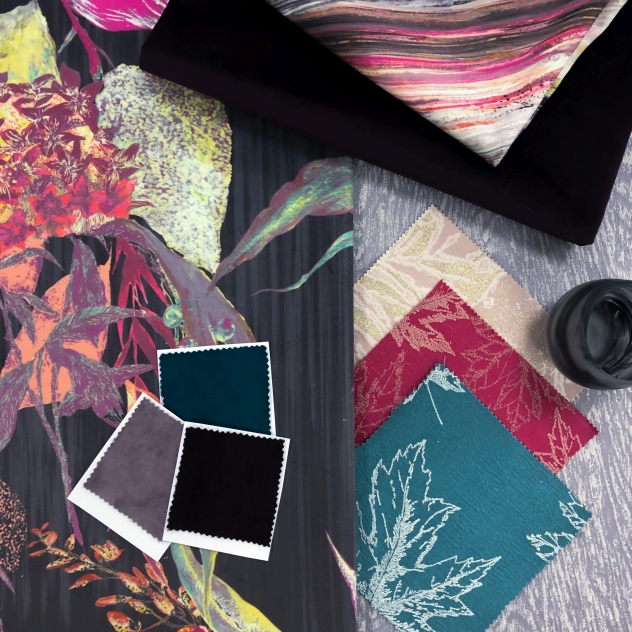 As well as Classic Blue shades, deep purples, metallic emeralds and bold fuchsias all inject a sense of joy and personality into your home.
Maximalist velvets Botanist and Heartwood create a moody atmosphere in accent cushions, statement upholstery and stunning drapery. These jewel tones shades from the Copper Falls collection pair perfectly with our Twilight trio of chenilles to create a complementary winter décor scheme.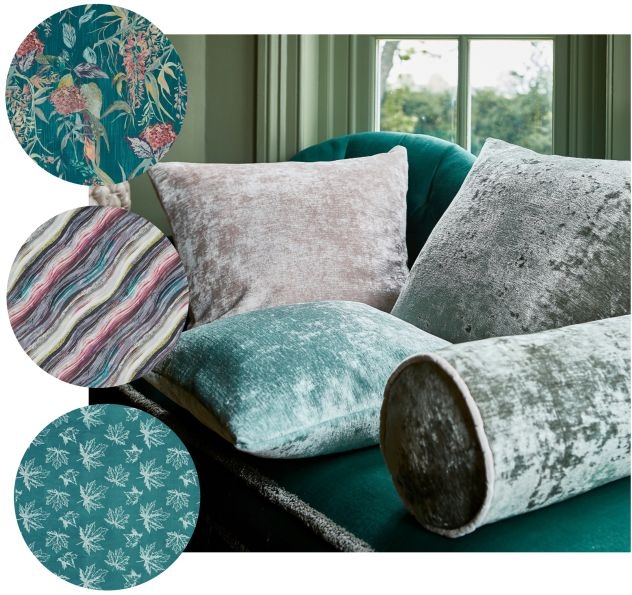 As we approach the celebrations of the festive season, jewel tone shades in these luxurious fabrics add a feeling of Christmas into your home, without the need for baubles and tinsel.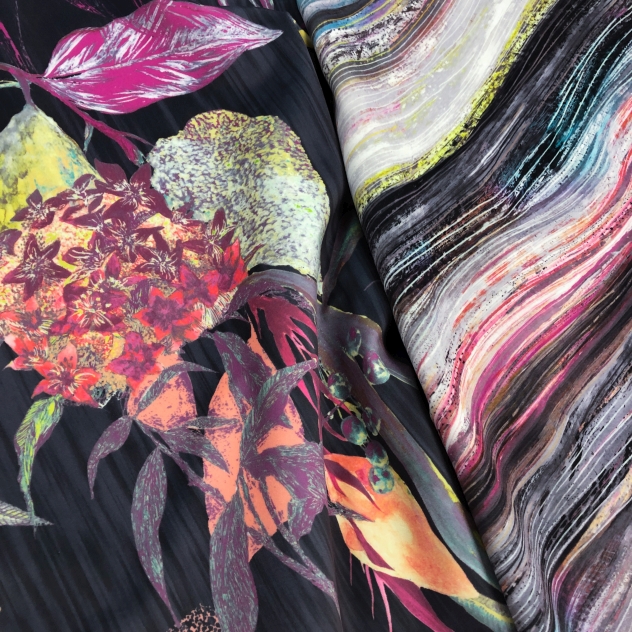 The metallic accents running throughout Copper Falls also offers a festive feel, with the collection's shimmering jacquards adding the perfect hint of sparkle.
.