The trend that has previously adorned 16th century floors and embellished furniture has finally made its way into soft furnishings. The story's organic linear designs have been inherited from the disordered layers seen in clouds, seascapes and precious stones, offering watery ombrés and marble effects to your interior. Ethereal fabrics from collections such as, Utopia, Aspen and Elysium adapt this traditionally hardware design feature to upholstery; giving a contemporary spirit to a classic interior trend.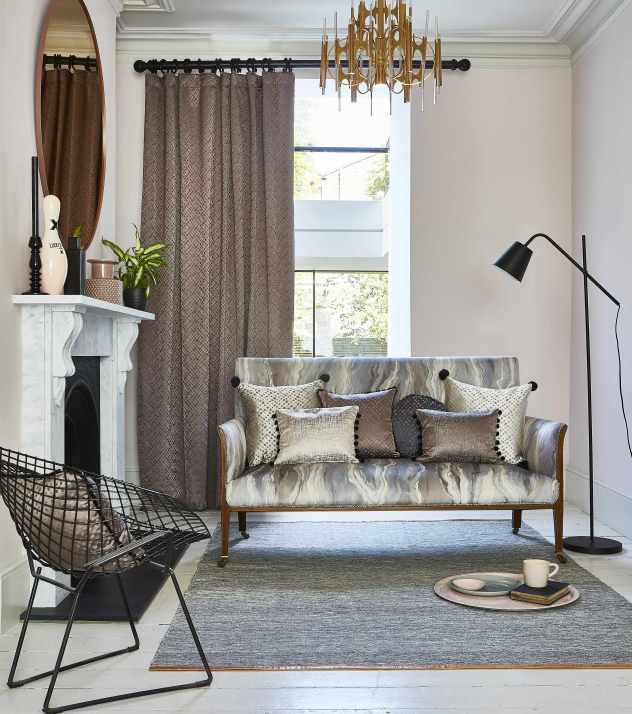 Organic Layers brings blurred lines and frosted finishes in a variety of colour palettes; from cool pastels mimicking the tones of icy landscapes, to deep hues inspired by agate minerals such as rose quartz and pale amethyst. The trend combines the three design features: marble, terrazzo and jesmonite, and can been seen adorning rooms in sofas, cushions and curtains, instead of their traditional hardware uses.
Discover how to incorporate Organic Layers into your interior…
Marble
Marble, known for its architectural use, has been seen making its way into interiors over previous years. Lamps, coffee tables, and even tiling in the crystallized material has been popular in making bold statements in minimalist rooms.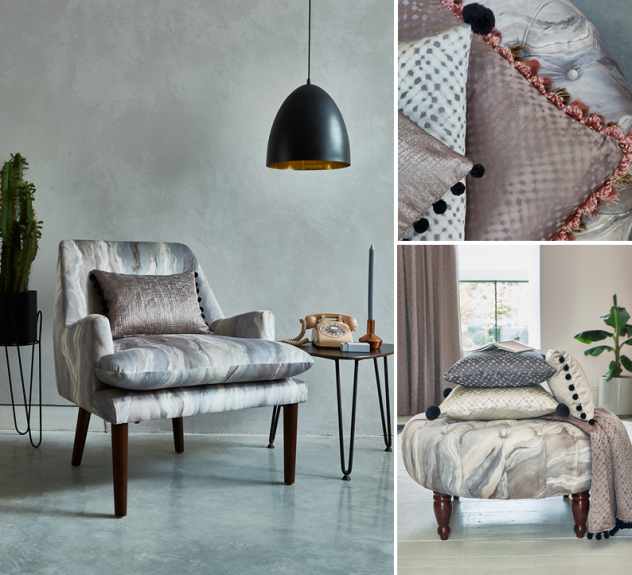 However, designs such as Lava in our Elysium collection replicate the timeless fascination of marble in a super soft printed velvet, making it perfect for upholstery, providing bold statements in a similar fashion.
Terrazzo
Similarly, a material that also originated as flooring use-only has made an appearance in soft furnishings. Terrazzo, a composite material of marble chippings set in cement, has previously been most popular in tiles applied to walls and floors, offering unlimited colour options dependent on the needs of your interior.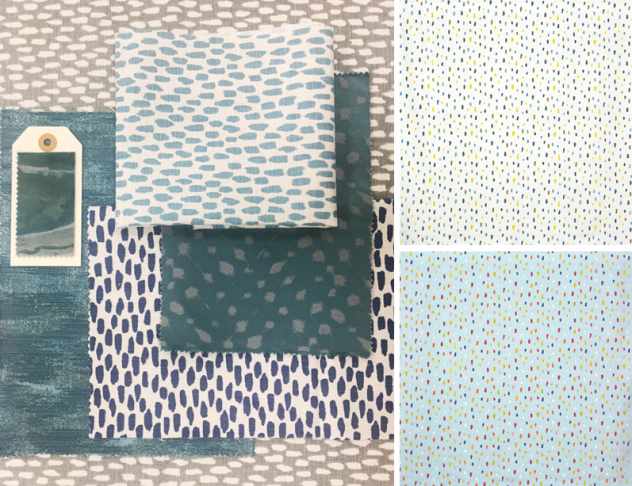 Fabrics such as Paseo in our Meeko collection possess a terrazzo-inspired pattern in a multitude of colourways ranging from Pebble, a stunning grey, to Indigo, an inky blue.
Alternatively, if your interior is searching for a brighter colour palette, the Lots of Dots fabric in our children's collection My World would be a perfect selection for soft furnishings, giving a pop of colour in a speckled terrazzo-like finish, showcasing the design's versatility.
Jesmonite
At first glance, jesmonite appears similar to terrazzo, adopting the main principle design features whilst swapping the marble for gypsum, giving it a more mineralised, textured finish.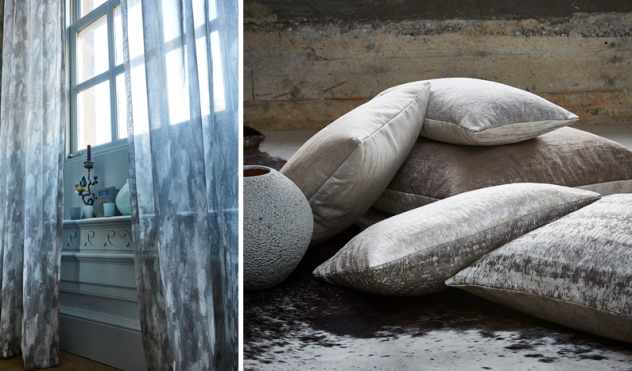 Our designs such as Aspen, inspired by rugged terrain, vast landscapes and mountains, incorporates a natural mineral finish in an array of muted neutrals.
The intriguing textures of jesmonite can be seen in Rapture, a design in our Utopia collection, which embraces on-trend subtle pastels and a selection of warm naturals; making them the perfect additions to your interior to achieve the Organic Layers effect.

To discover more inspiration on this statement trend, visit our Organic Layers Pinterest board.