Although coordinating fabric and wallpaper in a living space creates a timeless interior look, it can sometimes seem overwhelming pairing the two. Do you go all out with colour and pattern or create a space with a more neutral colour palette?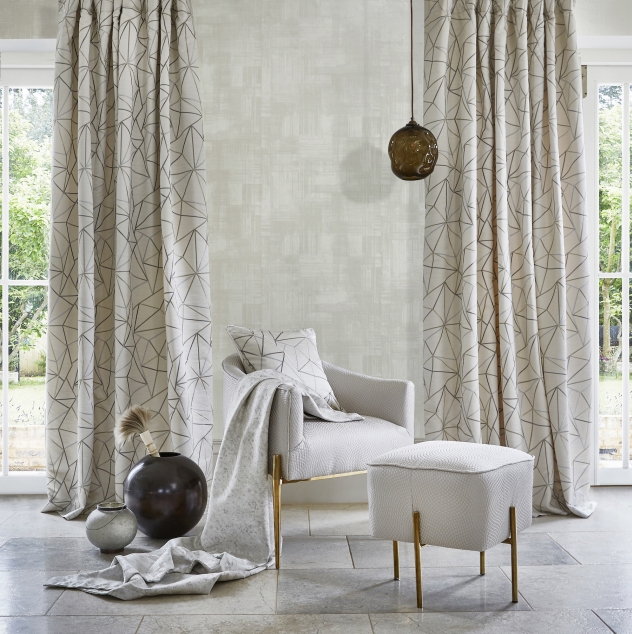 Our Dimension Weaves and Wallpaper collections offer options for a variety of interior tastes, featuring an array of colourways, statement designs and textured plains.
The complementing fabrics and wallpapers make creating a cohesive décor scheme effortless. The collection's designers have matched elements of the popular Dimension Wallpapers in the fabric designs, making them work together harmoniously in any interior.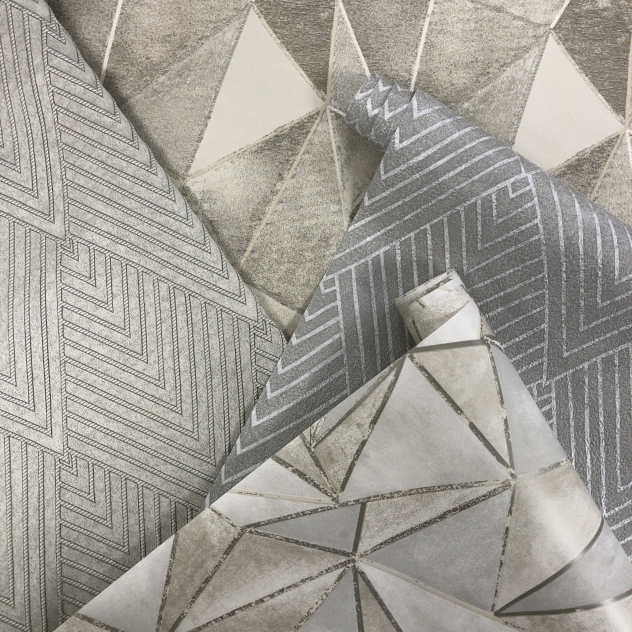 The versatile ranges have been cleverly tailored to enhance both contemporary and classic interiors with their modern geometrics and Art Deco feel.
Designed to coordinate, the Dimension duo's colourways are guaranteed to complement each other perfectly, from timeless neutrals, metallics and on-trend pastels.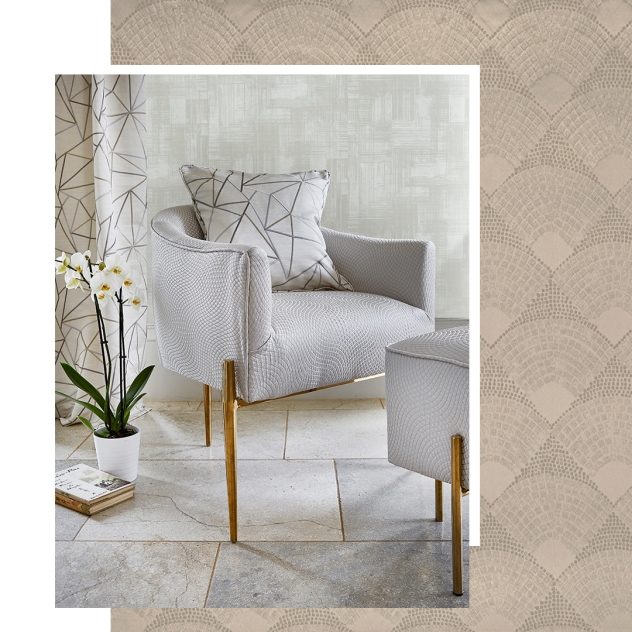 Go bold with colour
Let colour take centre stage and incorporate shades of blue.
Blue is the perfect colour to introduce into the home for its calming properties. The hue is known for its serene and relaxing feel, and the painterly ocean effect of our Echo Mineral wallpaper helps to create a soothing space.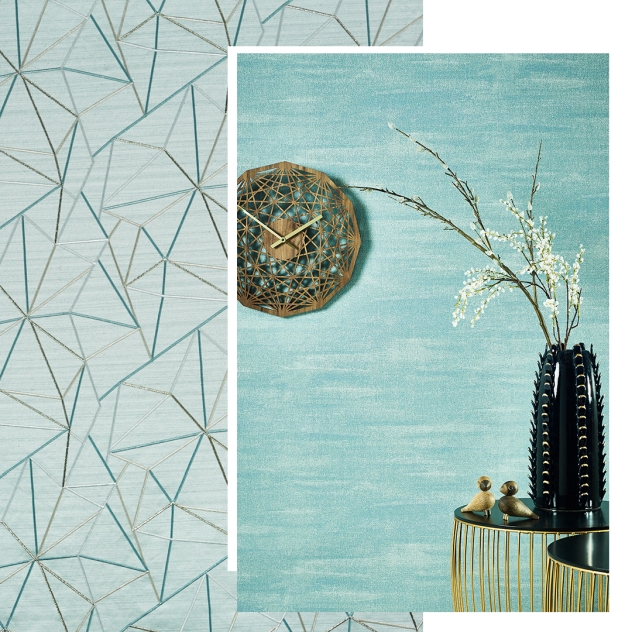 The wallcovering pairs perfectly with the complementary Fraction embroidery in the same Mineral colourway, incorporating the Japandi trend into a living space with its origami-inspired design.
Neutral Geometrics
Neutral interiors don't have to be minimalistic; layer pattern and texture to create an eclectic living space.
Make a statement with our Shard wallcovering and complement the unique design with mix and match soft furnishings, such as drapery, upholstery and accessories in the same Stonewash colourway.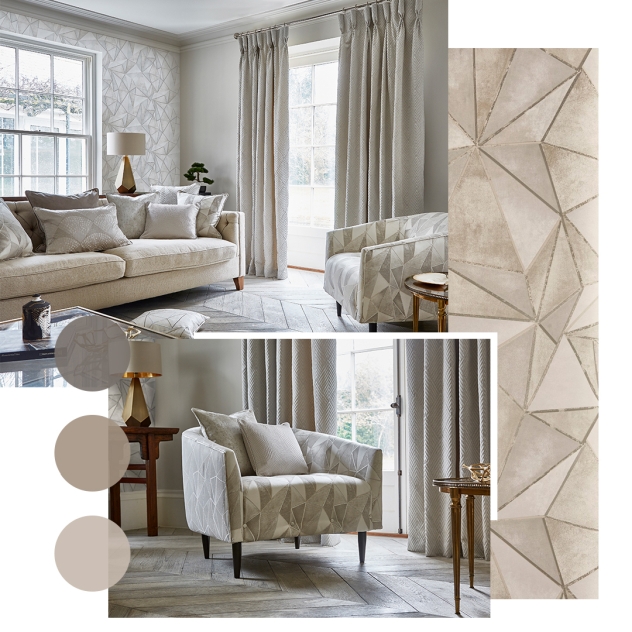 Experiment with different textures and add our Particle sheer into a neutral interior, offering a softness that contrasts against the clear lines and bold shapes of the geometric designs.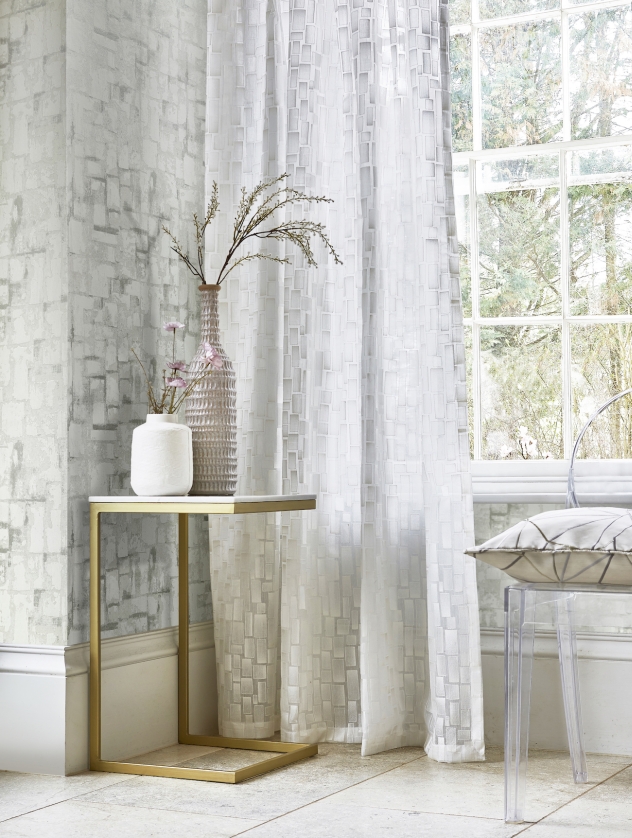 Embrace maximalism
If you can't choose between colour and pattern, then incorporate both!
The Rose Quartz colourway is the perfect, on-trend shade to include in a maximalist interior. Layer bold Dimension Wallpapers with the statement fabric designs to inject personality into your space, whilst offering a chic, coordinated feel.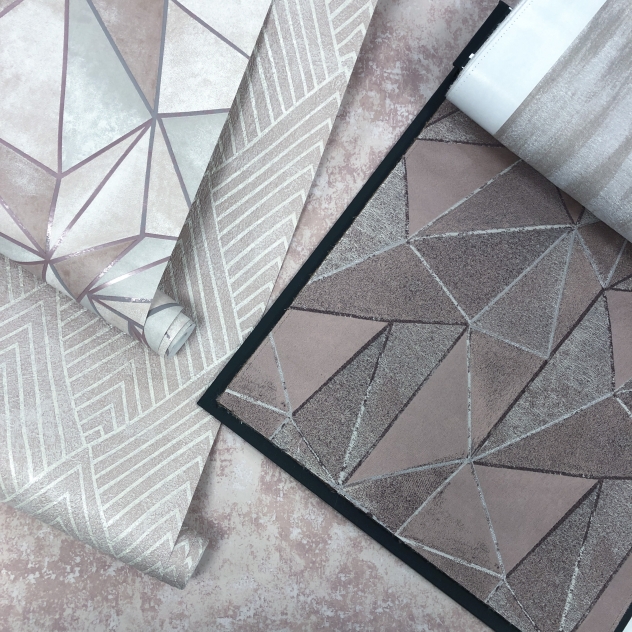 Discover our Pairing Fabric and Wallpaper Pinterest board for more inspiration.
.