The annual exhibition of emerging design talent is almost here…
The exciting New Designers event takes place over a two-week programme and presents the work of 3,000 hand-picked graduates from around the country.
This year, we're offering one talented designer the chance to win our Prestigious Textiles Award Associate Prize. The winner will receive £500, along with the opportunity to work with our experienced design team for a week-long internship.
The successful individual will also be offered a professional portfolio review with our Senior Design Team, something we hope would be invaluable to a graduate designer.
Although 2019 is the first year of our Associate Prize, our design team have supported the graduate talent at New Designers for many years.
Meet Amy, Olivia and Evangeline, three budding designers whose outstanding artworks have influenced two of our recent PT fabric collections.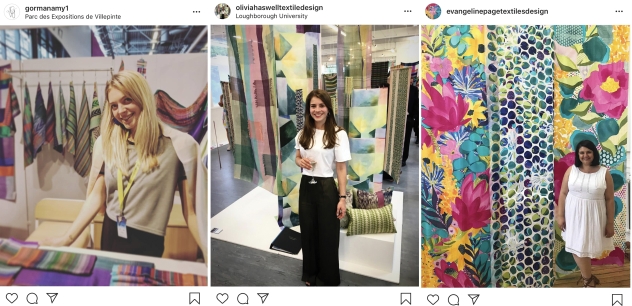 Both Evangeline and Olivia's designs were bought for Riviera, our Monet-inspired collection featuring impressionistic brushstrokes, delicate pastels and soft geometrics.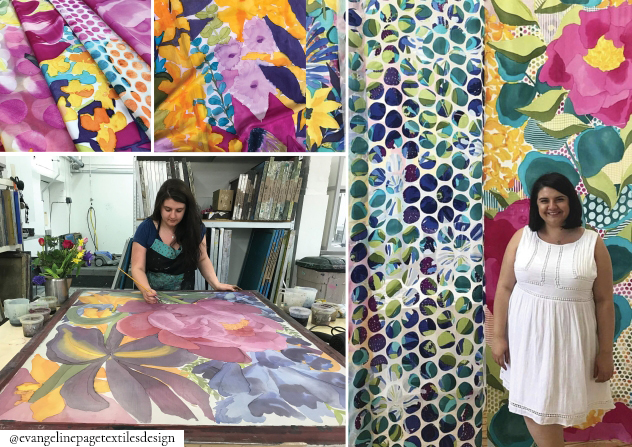 Evangeline Page, who studied at Norwich University of the Arts, has always been influenced by beautiful plants and flowers. Her design, which was incorporated into our wide width Waterlily fabric, combined a devoré polka dot sheer overprinted with hand painted florals.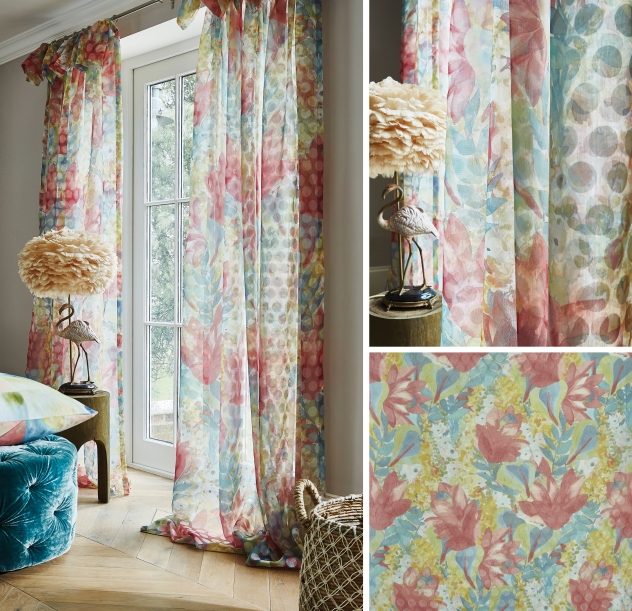 New Designers gave Evangeline the chance to network and meet with various companies and designers, including the PT design team. We asked her how it felt to have her work transformed into a PT fabric: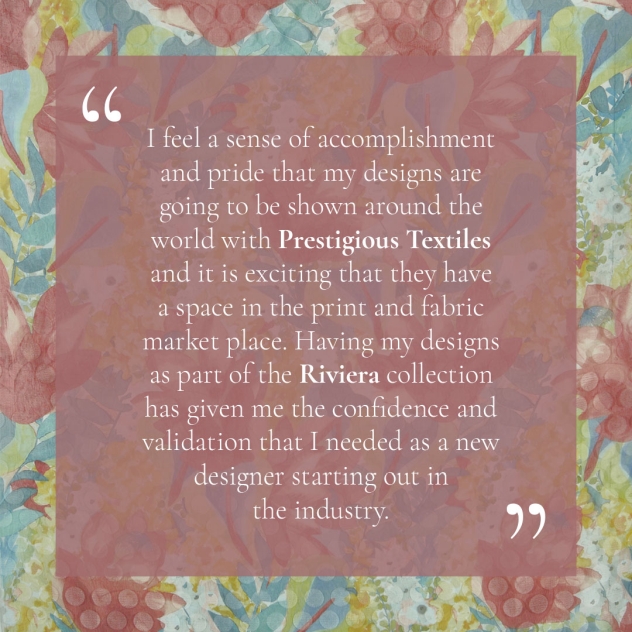 In another addition to our Riviera collection, Olivia Haswell's final collection 'Opulent Cubism' inspired our Pascale design.
Whilst studying at Loughborough University, Olivia was inspired by the Cubist movement of the early 20th Century; embracing vivid colours, shapes and textures of geometric paintings by French artists.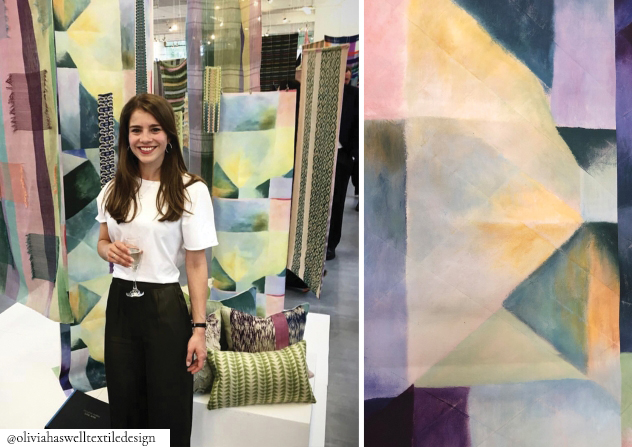 Originally designed as a wallpaper, Olivia's washy, watercolour geometric was the perfect edition to the Riviera collection. Due to the Maximalist nature of the design. Pascale makes a statement as a floor length curtain,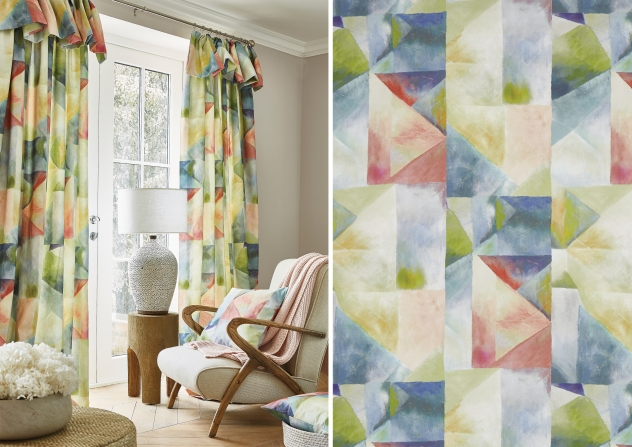 Olivia also found New Designers to be the perfect opportunity to network with industry professionals and gave her the confidence to progress her career into the design industry: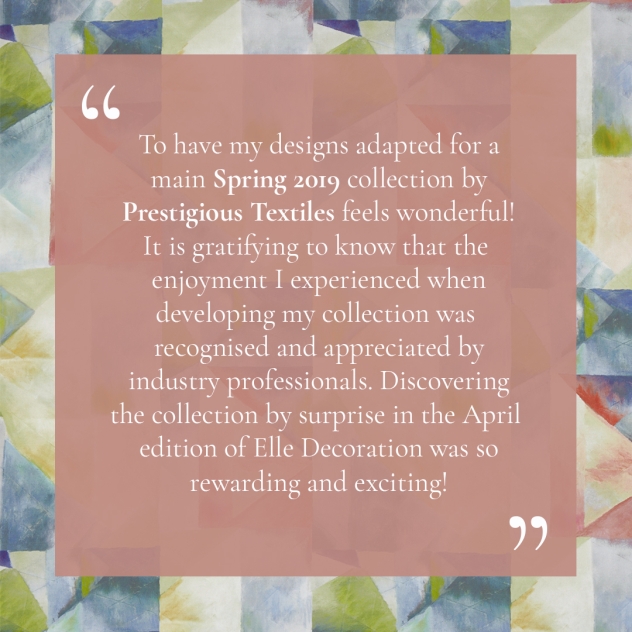 Also a graduate from Loughborough University, Amy Gorman's woven piece inspired the checks and stripes from our Mambo collection.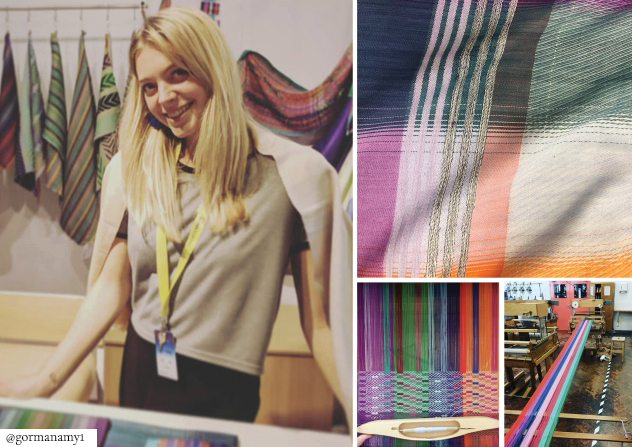 Amy was inspired by a visit to The Lost Gardens of Heligan in Cornwall, where she was fascinated by the larger than life leaves and their natural movement. She translated this concept into hand-woven pieces, dying the yarns by hand and focussing on simple woven structures and unusual colour combinations.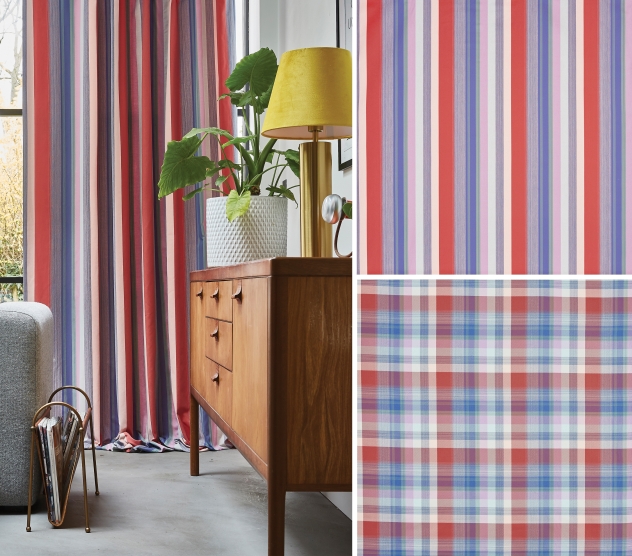 Amy believes that New Designers helped her gain a valuable industry experience that she otherwise wouldn't have had: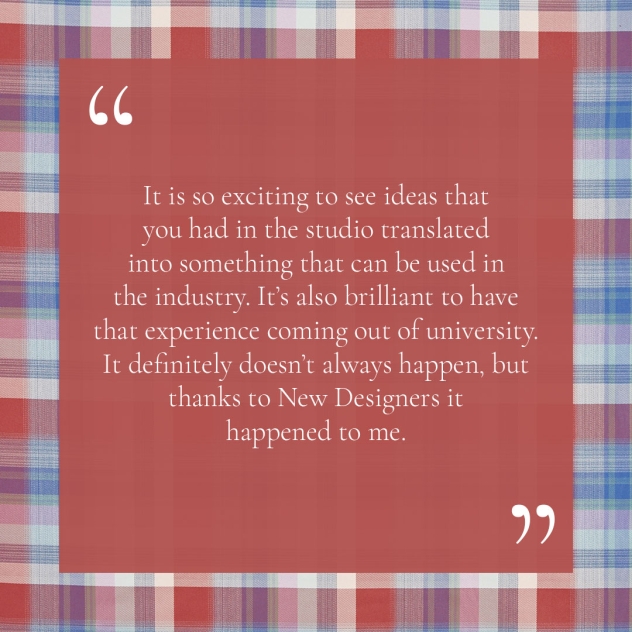 As you can see from the selection of bold colour and pattern throughout Evangeline, Amy and Olivia's designs, the PT design team will be looking for a bright and colour confident portfolio when judging for our Associate Prize at New Designers.
We wish all the graduate exhibitors the best of luck – we can't wait to see your designs!