To celebrate the change in season, we're delighted to introduce our new Spring Summer fabric collections.
Looking forward to brighter days ahead, the four trend-led collections have been inspired by the world we live in, bringing a feeling of escapism into any home.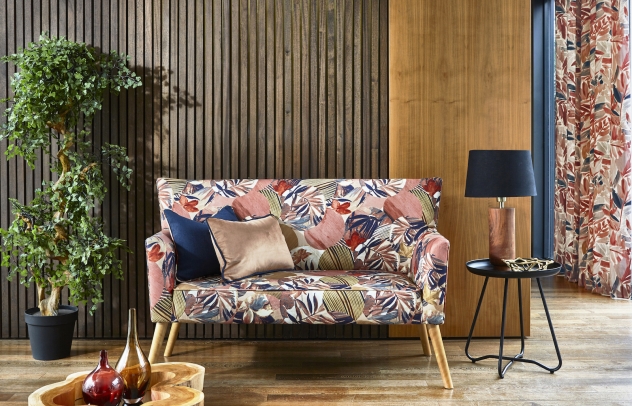 Taking inspiration from Peruvian mountains, Japanese landscapes and English botanical gardens, the new designs embrace Aztec-inspired pattern, Oriental foliage and hand-painted florals.
Completing the Spring Summer offering is the launch of PT Eco, our new range of sustainable and responsibly sourced fabrics.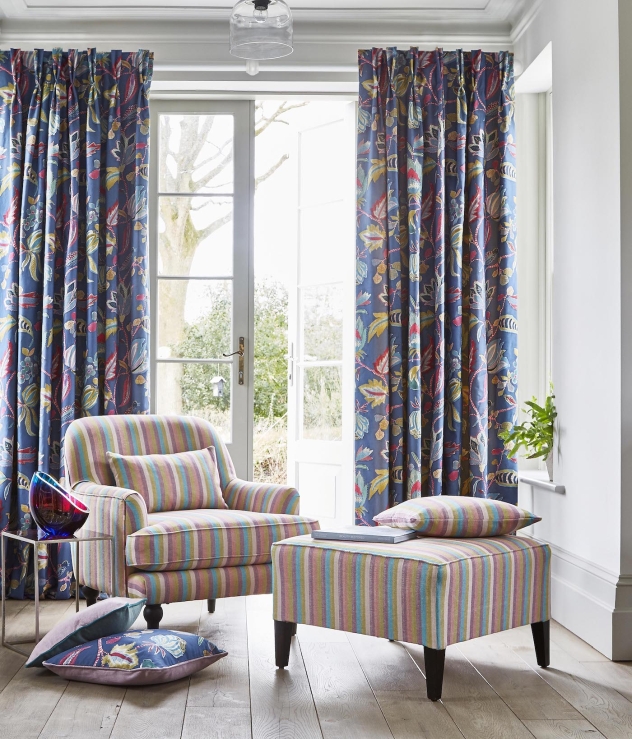 Marking a new chapter in the world of eco-friendly textiles, the PT Eco collections combine both recycled polyester and sustainably grown Organic Cotton to help reduce waste and eliminate the need for any harmful chemicals, leaving soil, air and water free of contaminates.
Introducing our Spring Summer Fabric Collections…
Kyoto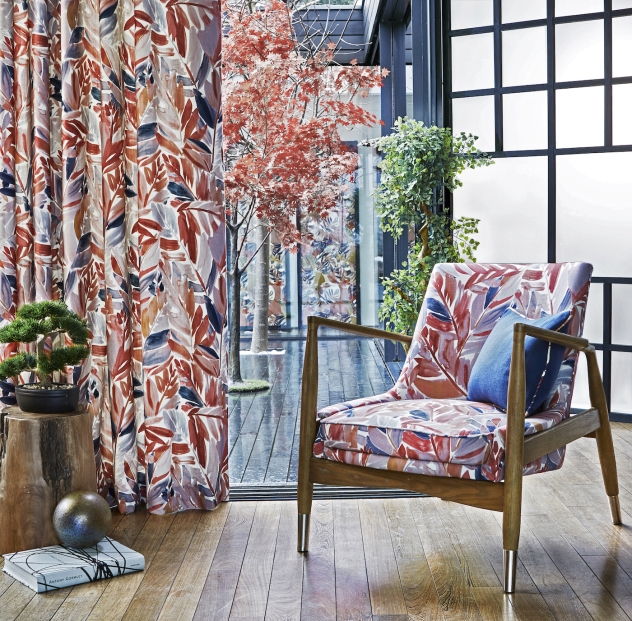 Designed with oriental influences, Kyoto celebrates the wonders of Japan. The collection's six designs take inspiration from Japanese gardens, offering a range of prints and opulent jacquards embracing lotus flowers, watercolour foliage and an origami-inspired geometric. Presented in a palette taken from East Asian landscapes, Kyoto has the perfect blend of calming neutrals and warm, spiced shades.
GET THE LOOK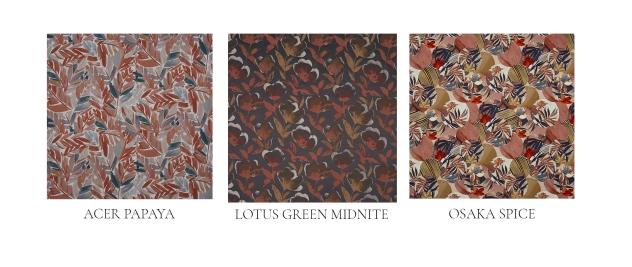 Inca Trail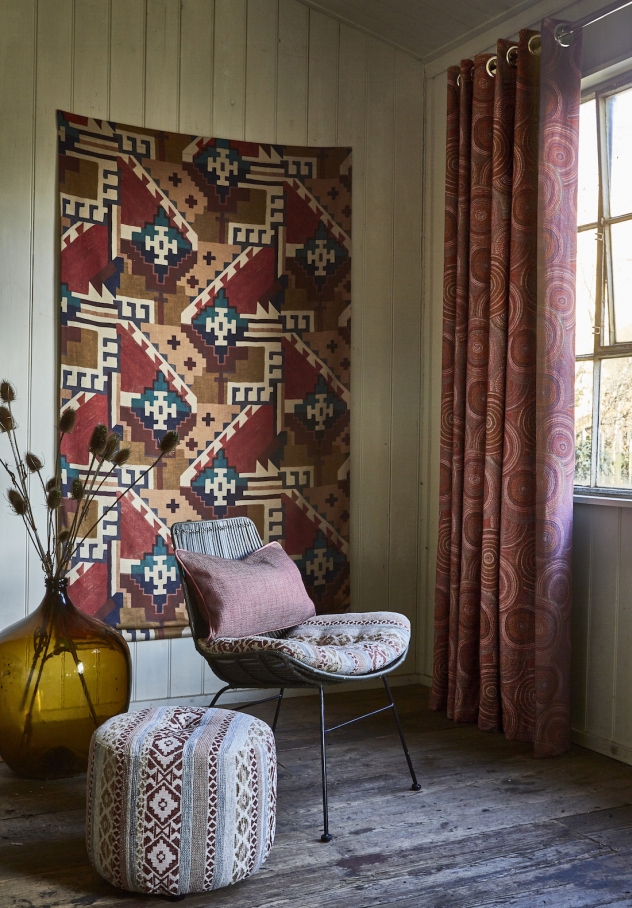 The Aztec-inspired Inca Trail draws influence from Peruvian landscapes with its interlocking patterns and textures. Embracing a palette of warm earthy tones, the collection's bold prints and weaves replicate the extraordinary textures of Machu Picchu with their natural and traditional woven finish.
GET THE LOOK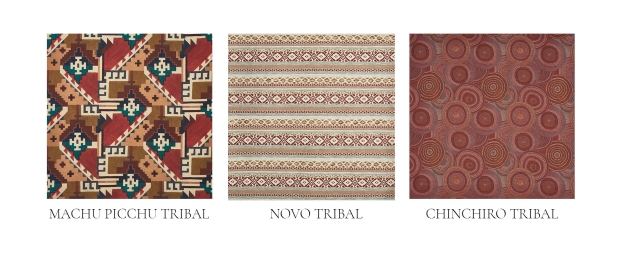 Harlow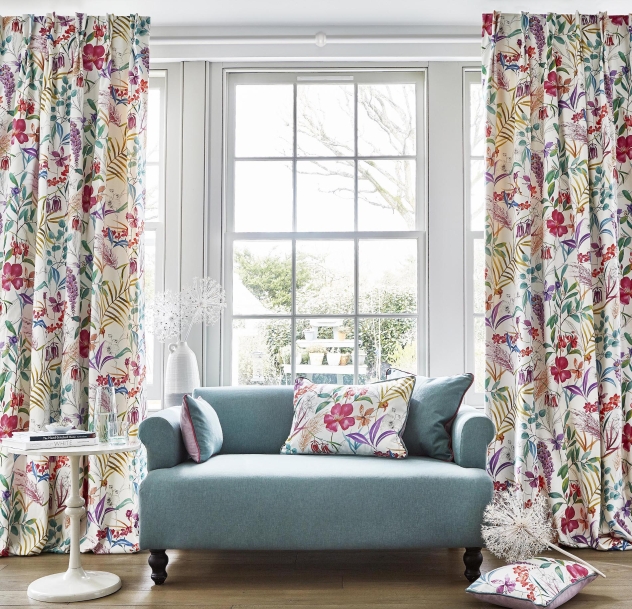 A vibrant collection of hand-painted florals, Jacobeans and damasks, Harlow combines upbeat design with sustainability. The debut collection from PT Eco is inspired by English botanical gardens and designed with the environment in mind. Combining both recycled polyester and sustainably grown organic cotton, Harlow's prints, weaves, and embroideries reduce waste and eliminate the need for harmful chemicals.
GET THE LOOK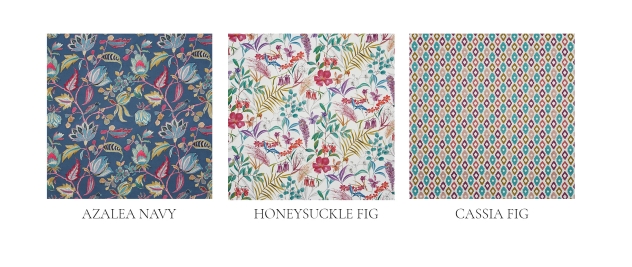 Whisp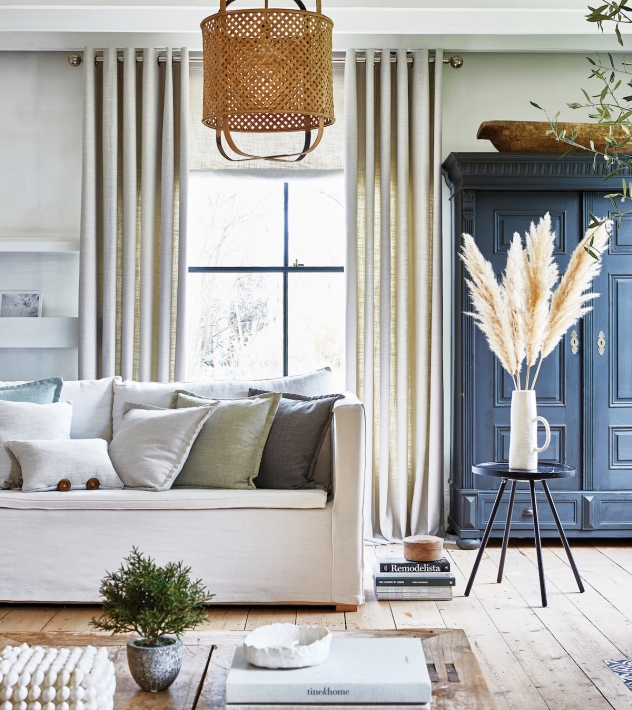 Introducing Whisp, a PT Eco collection of recycled semi-sheers. The stunning wide-width fabrics drape beautifully and offer a light linen-look to any window dressing. Also suitable for accessories, Whisp embraces an ethereal soft pastel colour palette, all while helping the planet and reducing landfill waste.
GET THE LOOK