Inspired by their minimalistic living, Scandinavian interiors are influenced by tranquillity and nature.
The region's rural landscapes are expressed through the Scandinavian's distinct approach to design. Their style showcases bright, airy living spaces that are stripped back to the bare essentials.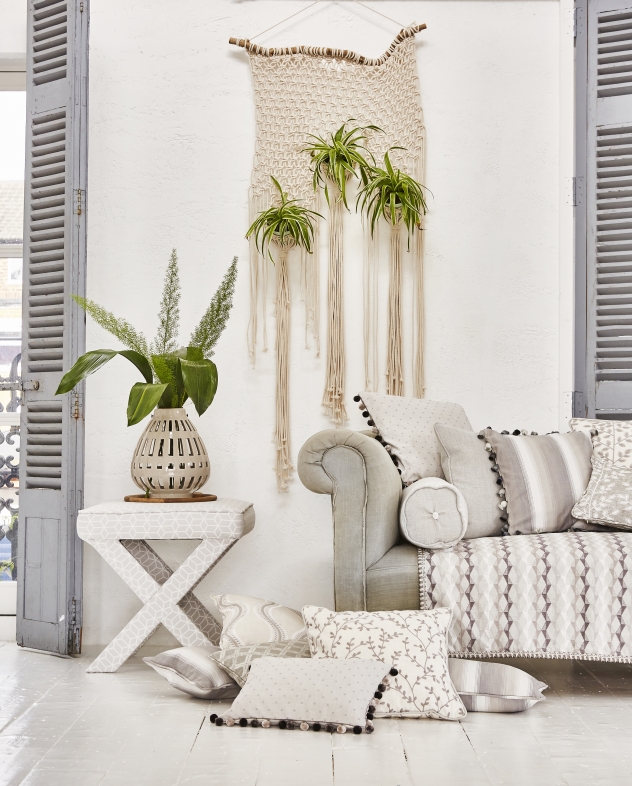 This minimalism is captured in a neutral colour palette. Lighter shades, ranging from white to muted grey tones, capture the simplicity of Scandi interiors.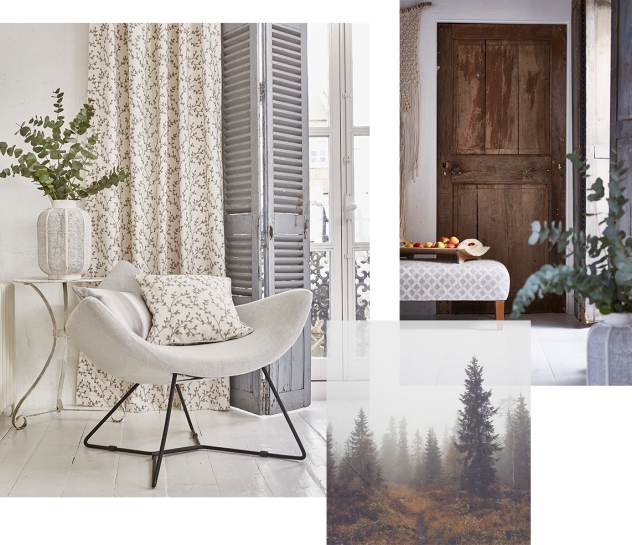 Fabrics from our Canterbury collection illustrate this simplistic style. All the designs offer a natural, hand-crafted feel, in a combination of weaves, jacquards and embroideries.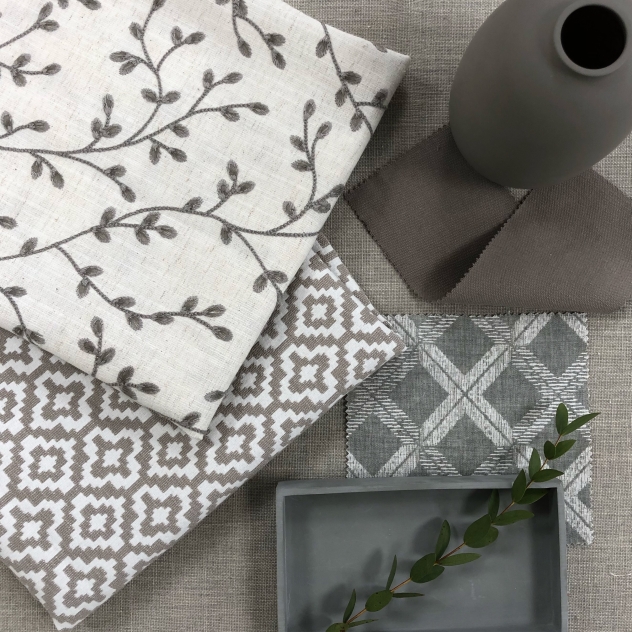 This mix of textures adds depth to a neutral scheme. The collection's timeless designs, ranging from geometrics to trails, harmonise to create a natural, organic feel that's typically Scandi.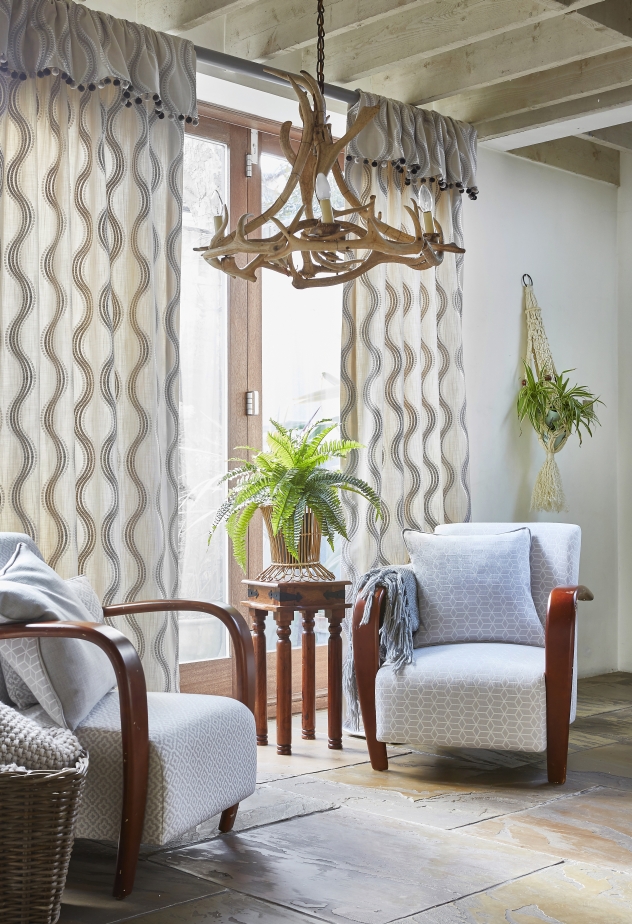 The subtle colour scheme is complimented by natural materials, mirroring the Scandinavian love for nature. From wooden furniture and floorboards to rattan accessories and lampshades.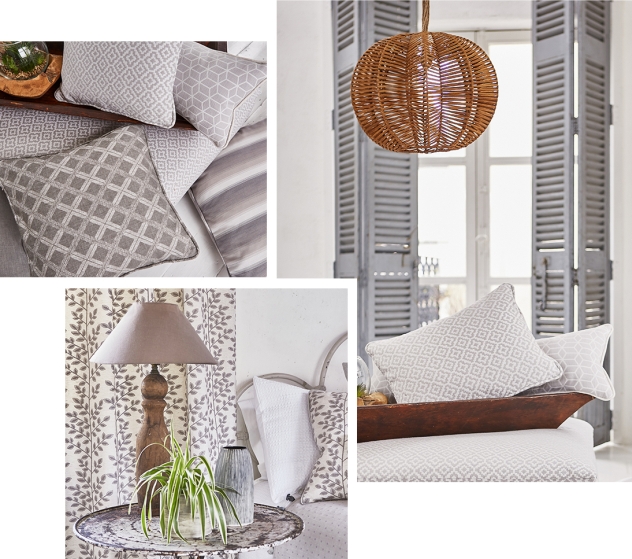 It is these rustic, wooden pieces that add another dimension to the otherwise neutral living space. This updated look is achieved with vintage, antique or inherited pieces that give an unrefined edge to the clean-cut Scandi interior.
Influences of nature can also be seen with the addition of greenery. Incorporating houseplants, from eucalyptus and ferns to spider plants, adds hues of green to a neutral palette.
.

As well as creating a tranquil atmosphere in living rooms, Scandi design offers its relaxing influence in bathrooms.
The combination of neutral tones and natural, organic shapes and textures combine well in a bathroom. This creates a sense of calm that suits a relaxing bath, with candles and a good book.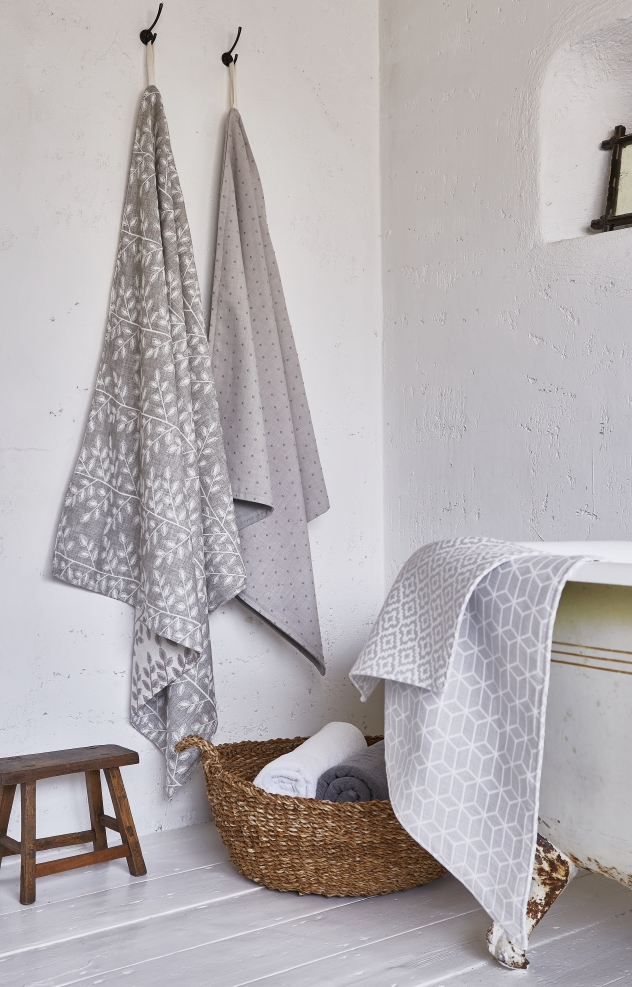 Discover our latest Pinterest board for more inspiration on incorporating Scandi Neutrals into your interior.