Create a bohemian look in muted colour palettes and foliage-inspired soft furnishings.
We're heading into the season of change; as flowers bloom and daylight hours grow longer, the dark days of winter make way for the fresh start of spring.
This time of change offers the perfect opportunity to update your living space for the warmer weather. Spring calls for calm, muted colour palettes, living greenery and soft furnishings that bring the outside in.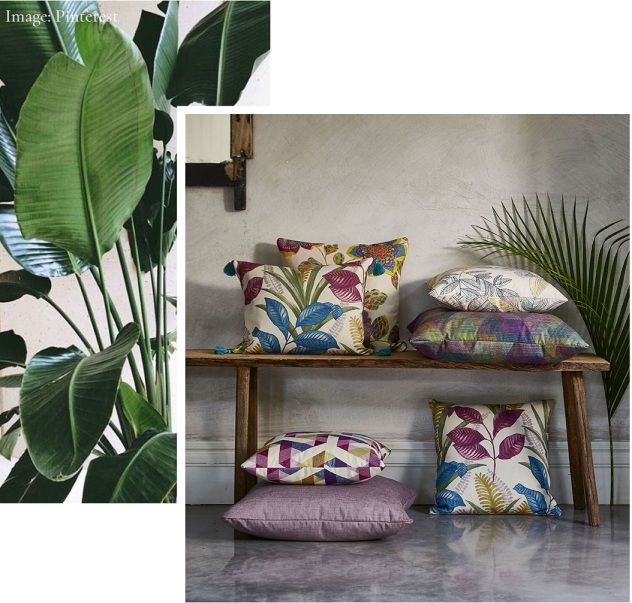 Moving away from the statement jungle prints and bold colour schemes that have made their way into 2020, living spaces are being inspired by the Soft Tropics trend. A calmer take on recent tropical interiors, Soft Tropics offers a more sophisticated colour scheme and a bohemian approach to home décor.
Our SS20 Bali collection softens the colourful and eclectic elements of maximalist interiors with a range of tropical-inspired designs in warm, natural tones.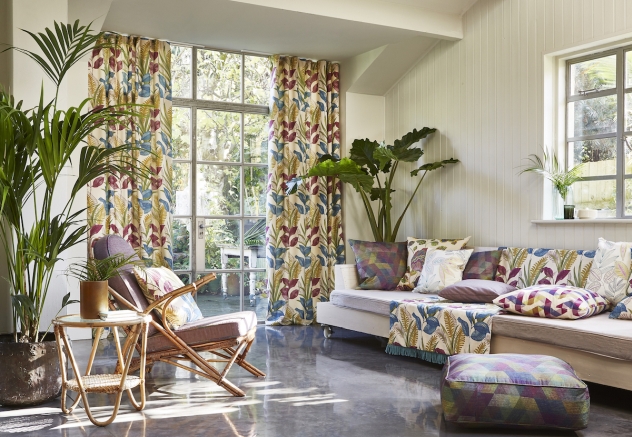 It's all about foliage.
Large-scale tropical palm leaves and intricately embroidered leaf designs make an appearance in the collection. The fabrics make the perfect addition to neutral interior schemes in both curtains and cushions, as well as rustic accessories such as decorative wall-hangings and table runners.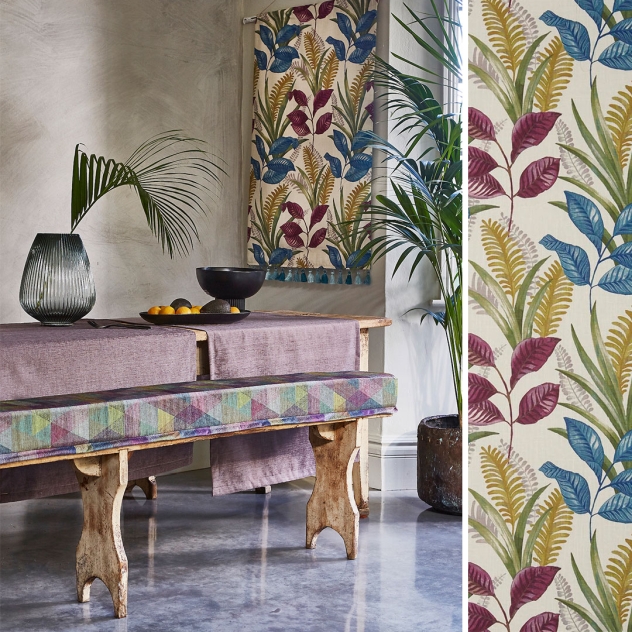 Team the foliage-inspired designs with modern geometrics to inject a contemporary feel into laid-back living spaces. Pair these eclectic designs with plain fabrics, such as our upholstery-weight chenille Talu, in coordinating colours to add texture into an interior inspired by the tropics.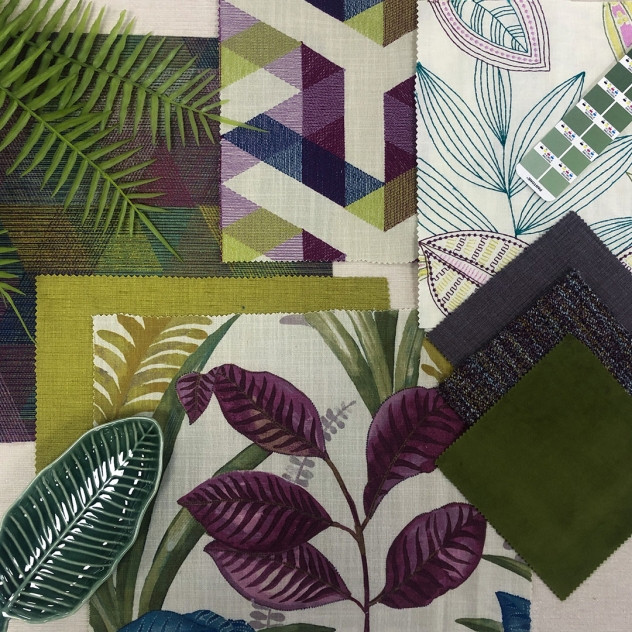 The bohemian décor makes an impact when nature is invited into the home. Greenery such as ferns, spider plants and large palm leaves offer a sense of the outdoors that is known to improve wellness, health and happiness. They're paired perfectly with other natural elements, such as wicker furniture, rattan lighting and wooden accessories.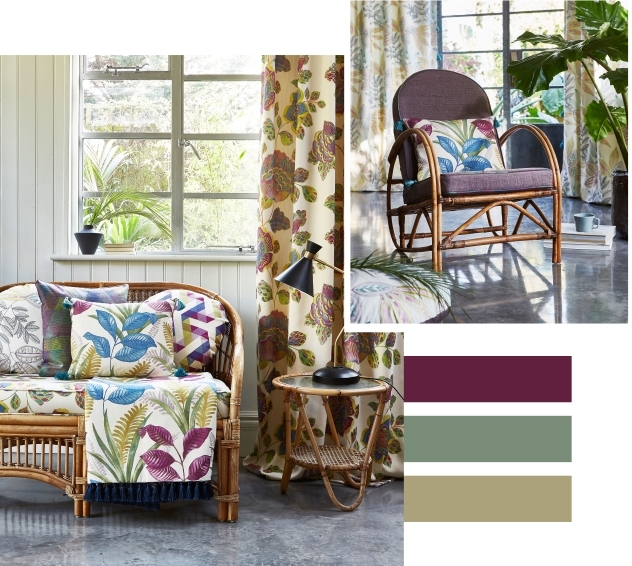 .