It's officially summer, so inject a dose of sunshine into your home with sunny yellow shades.
Associated with optimism and success, the summer-ready hue brightens all spaces; from living rooms and bathrooms to garden rooms and kitchens.
It can be difficult knowing how to incorporate the eye-catching colour, with bold yellow often acting as an accent to a more neutral scheme.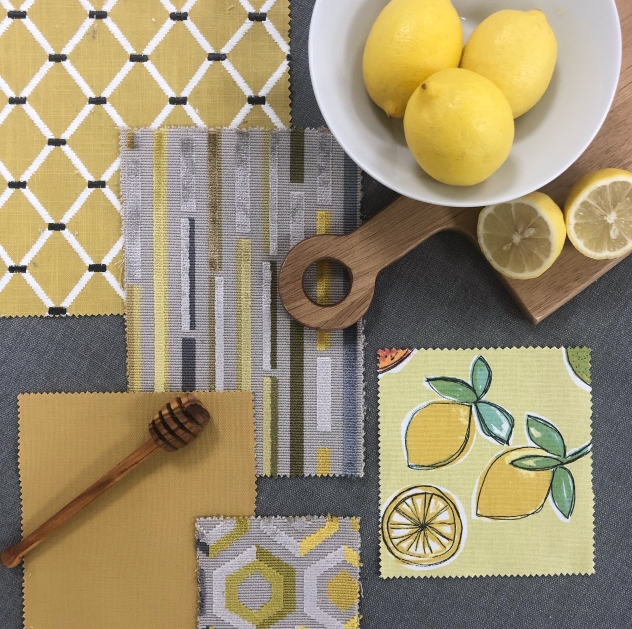 Starting with a neutral base when using yellow is a great way to achieve a more pared back space. Using pale greys, ivory or white, alongside hints of the on-trend colour, creates a calming, yet uplifting feel that is perfect for bathrooms.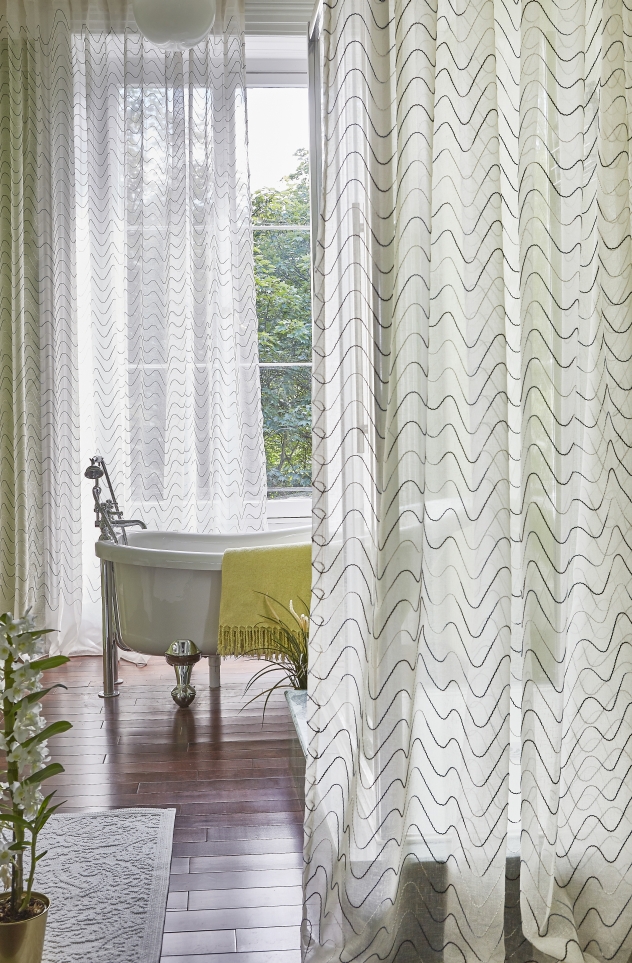 Here yellow accessories are complimented by sheers from our Serenity collection, helping to soften the bold colour in a bathroom space.
It's not just bathrooms that can benefit from the sunshine shade.
Instead of adopting a neutral scheme with hints of yellow, stand out with statement, summer-ready upholstery. Furniture upholstered in our Velour Gold fabric uplifts any living room space.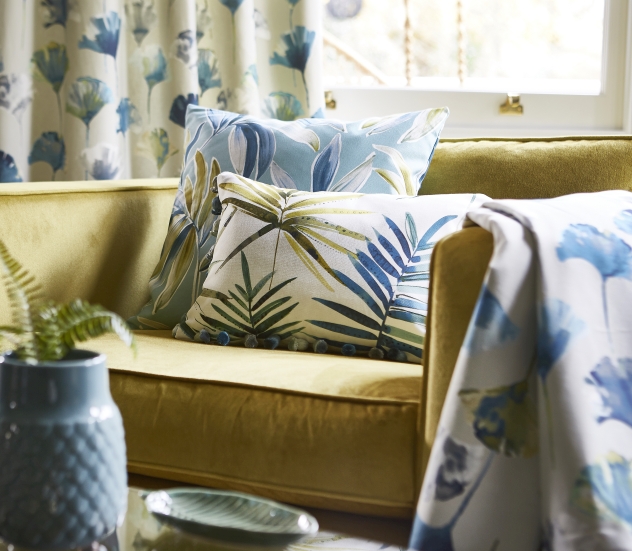 Cushions and curtains in fabrics from Malibu work perfectly alongside the vibrant upholstery. Moving away from greys and neutrals to compliment the sunny shade with blues and greens helps to bring the feeling of summer inside.
Our quirky Fruit Salad tablecloth also adds a touch of summer to any kitchen table setting. The fabric is available in a wipe clean finish, making it easy to clean any accidental lemonade spillages.
It wouldn't be summer without time spent outside, so bring the yellow colour trend with you into garden rooms and conservatories.
Go bold and pair yellow accessories alongside outdoor inspired fabrics, like those in our Pick 'n' Mix collection.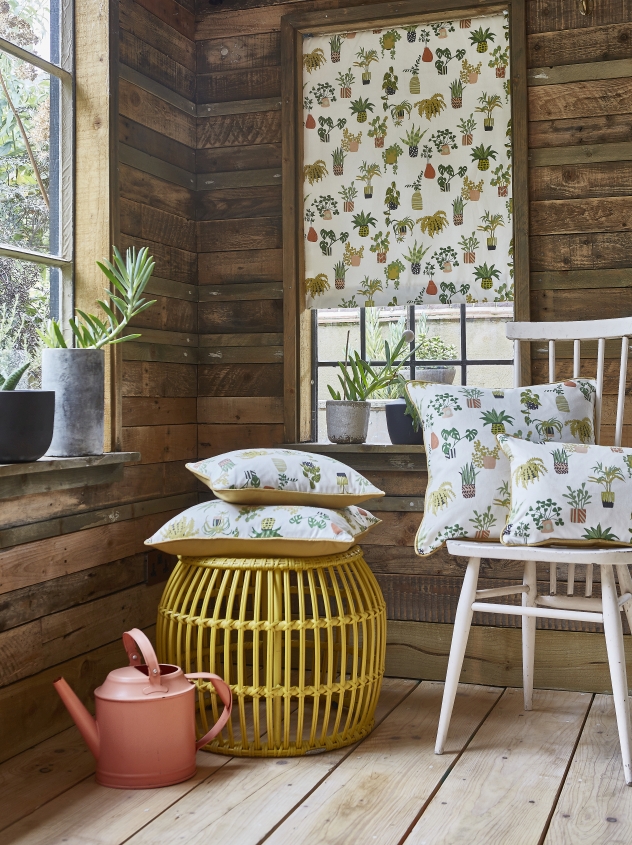 Discover our latest Pinterest board for more Sunny Yellow inspiration.