We have travelled back in time to the 70s, the era of 8-track cassette tapes, the Bay City Rollers and flared trousers.
The decade is remembered for many things, from iconic pop culture to fabulous fashion. In interiors, the 70s are memorable for their unmistakable colour palettes, velvet textures and bold use of pattern.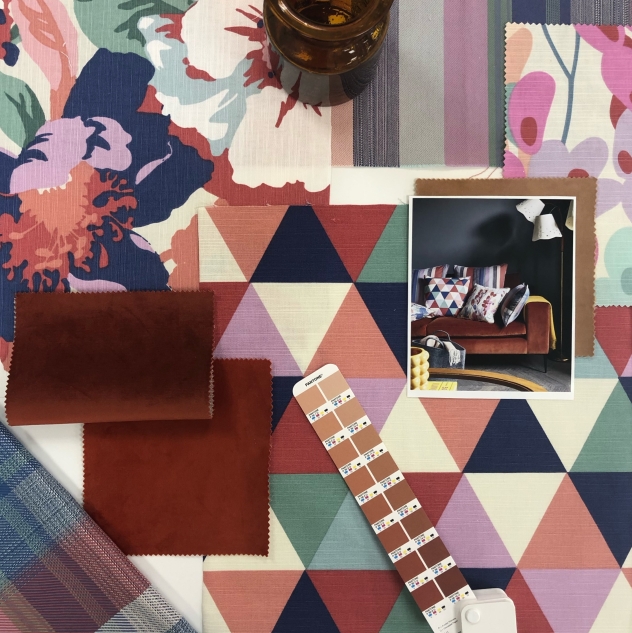 The revival of the retro living space is on-trend for 2019. Nostalgic pieces are being seen in contemporary interiors for a reimagination of the decade's design.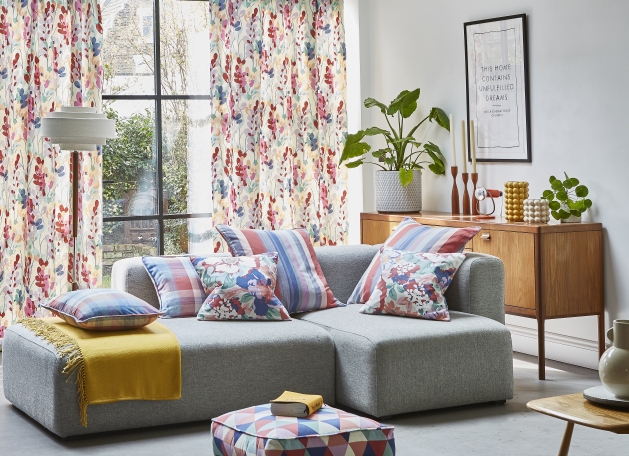 Unlike minimalist Scandi interiors - that are also on-trend for 2019 - the 70s Revival doesn't embrace a neutral colour scheme. Think back to retro pastels, paired with dark, earthy tones of rust and mustard, all accompanied by natural materials such as wood and rattan.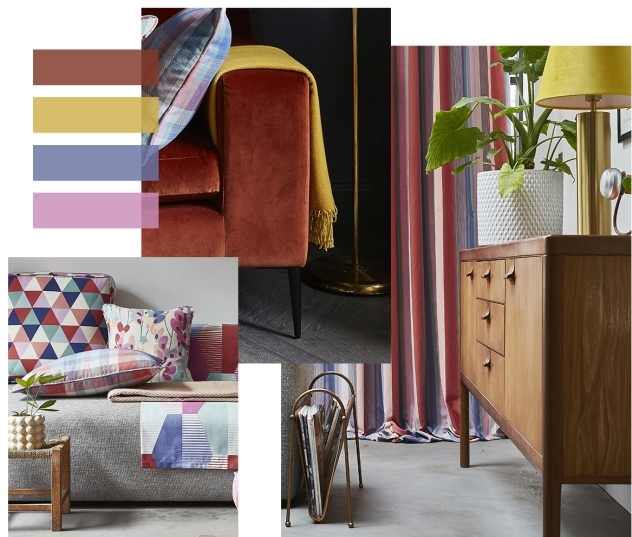 It's clear that the flamboyant fashion of the time inspired interior trends from the 70s. Bold pattern, such as geometrics and bright florals, have been transported from retro fashion and brought into soft furnishings.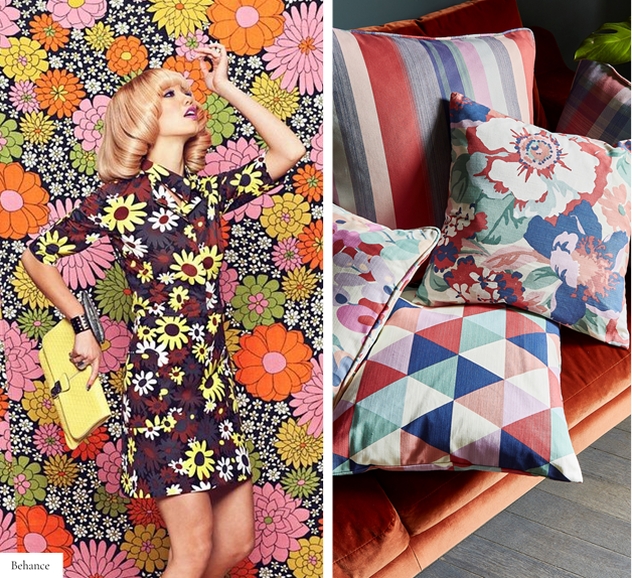 Incorporate these stand-out patterns in your home with fabrics from Mambo. The collection epitomises the 70s vibe, with pop-art geometrics and stylised floral prints.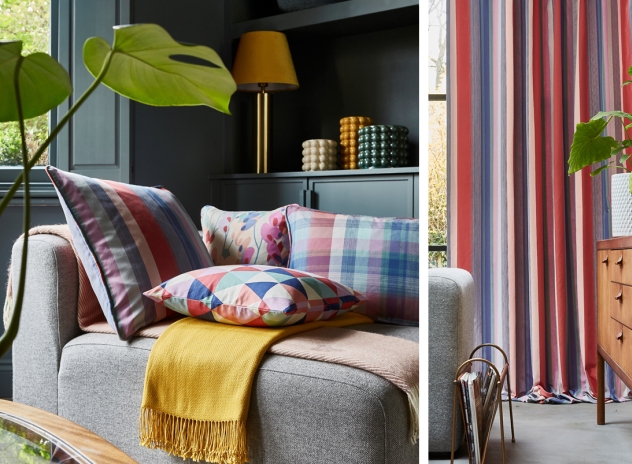 Mix and match cushions in designs such as Zumba, Twirl and Swing to create a retro feel. We've featured them alongside long-drop curtains in Twist, a colourful vertical stripe.
Pair the Mambo collection with iconic touches, such as statement lampshades, brass accents and wooden sideboards for an overall 70s look.
As well as incorporating hints of 70s inspired decor, invest in statement pieces such as velvet furniture.
This stand-out piece, upholstered in our Velour Oxblood fabric, is the perfect 70s rust-toned velvet. The earthy shade contrasts against the vibrant pastel colours, giving a living space a darker, more retro feel.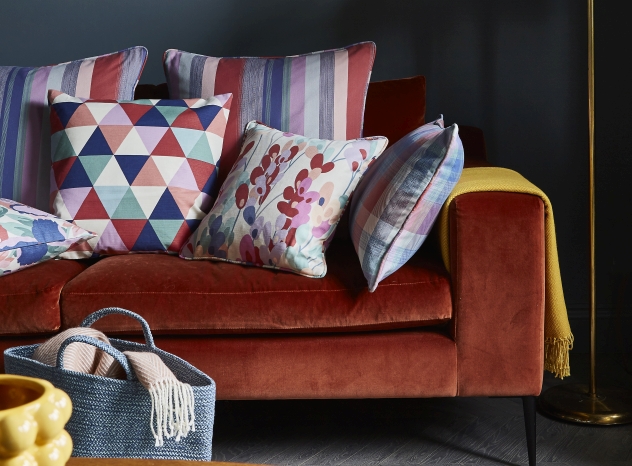 Bring the colour combination to life with shades of green.
You can't revive the 70s interior trend without incorporating houseplants. Cheese plants, spider plants and ferns have all made a comeback in living spaces and add a much-needed, contrasting tone of green into the retro colour palette. Accompany this greenery with the 70's home staple, macramé, that is also making a return to interiors.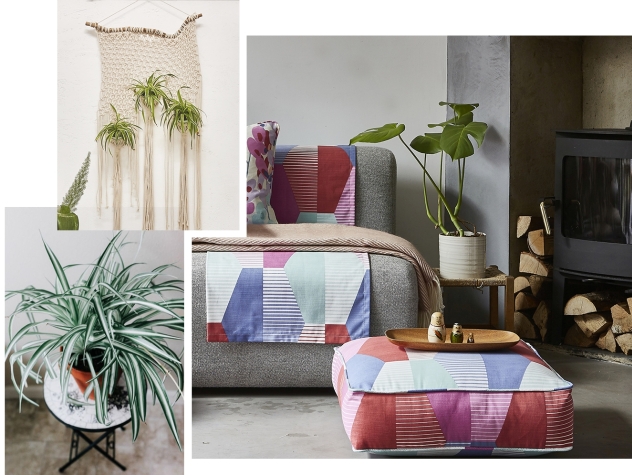 Discover our 70s Revival Pinterest board for more retro interior inspiration.
.