The recent revival of artisanal design has sparked an appreciation for craftmanship and high quality, handmade objects. From furniture and fabrics to fashion and food, a love for crafted, artisan made things has made a comeback.
An artisan is someone who makes things by hand to a high standard or with great skill. Artisanal items come in all forms, from food and drink to a hand-painted piece of art or a hand-crafted piece of furniture. Artisanal design is loved for its origniality; and its robust textures and earthy colour palettes have made their way into interiors.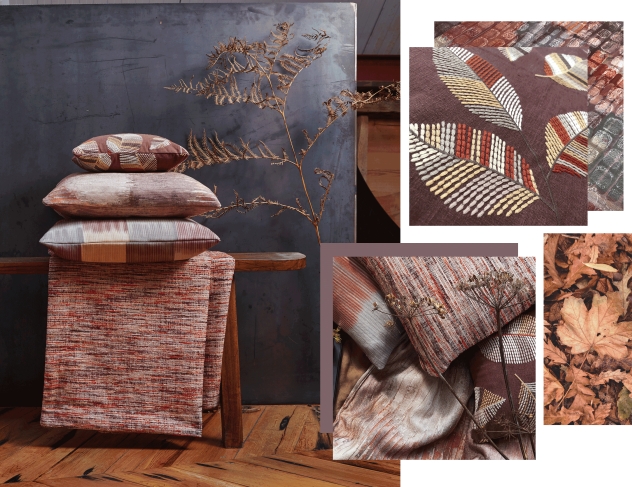 We're living in an ever-changing, intangible, digital world, and homeowners are appreciating tactile, artisanal elements in their living spaces. Now we're into the autumn months, textured fabrics that embrace the warmth and feel of the artisan are perfect for cosy interiors.
Our AW19 collection Artisan celebrates the art of the painter, showcasing a gallery of artistic effects. The collection emulates the effects of watercolours, oil pastels and acrylics to convey the brilliance of a just-finished canvas.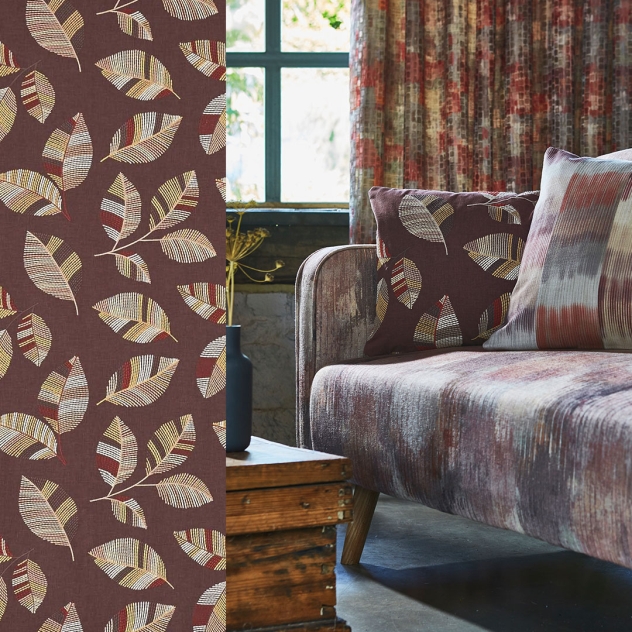 The collection's autumnal Tabasco colourway evokes the spirit of the artisan, with upholstery, cushions and curtains in textured fabrics which pair perfectly with rustic wooden furniture. The embroidered leaf design, Imprint, was inspired by art's block print technique and compliments the natural scheme with its rustic textures and dark background.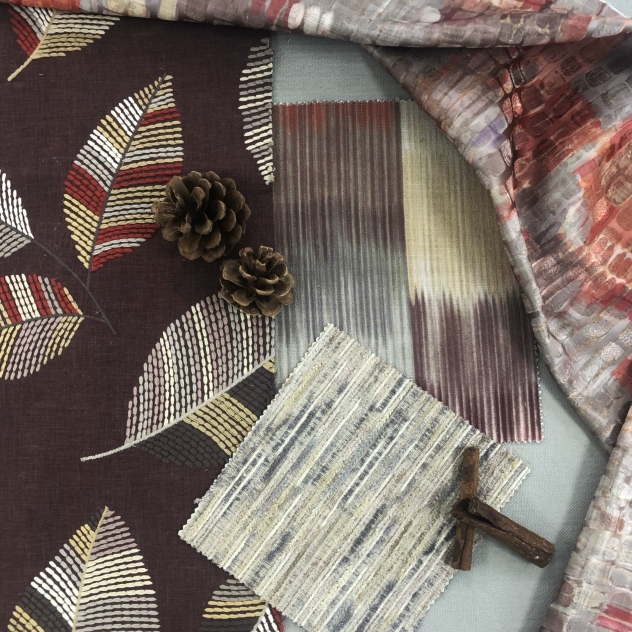 The designers were inspired by artist pigments when creating the colourways in the collection. Alongside the neutral, autumnal tones, the designs also embrace vibrant purples, deep blues and subtle pinks in the Midnite shade.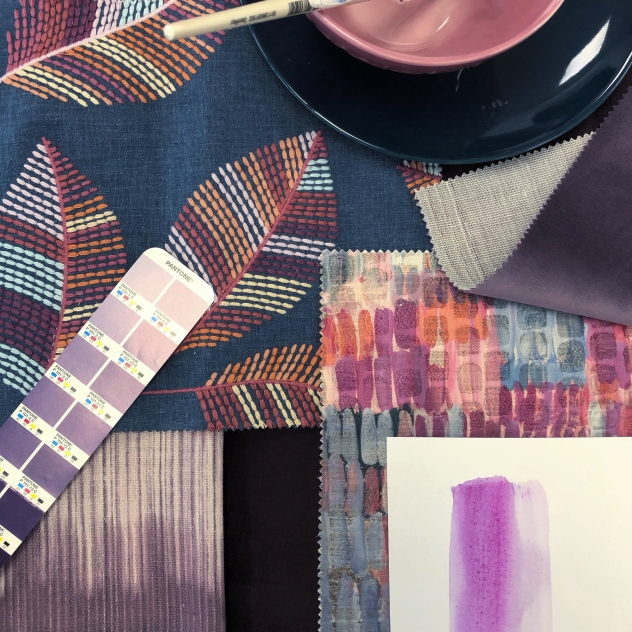 The bold colours only emphasise the collection's artistic influences, with Artisan's painterly designs turning any living space into a work of art. Inspired by the effect of a heavily painted canvas, the Stipple jacquard is perfect for adding texture into any room in blinds, drapery or accessories.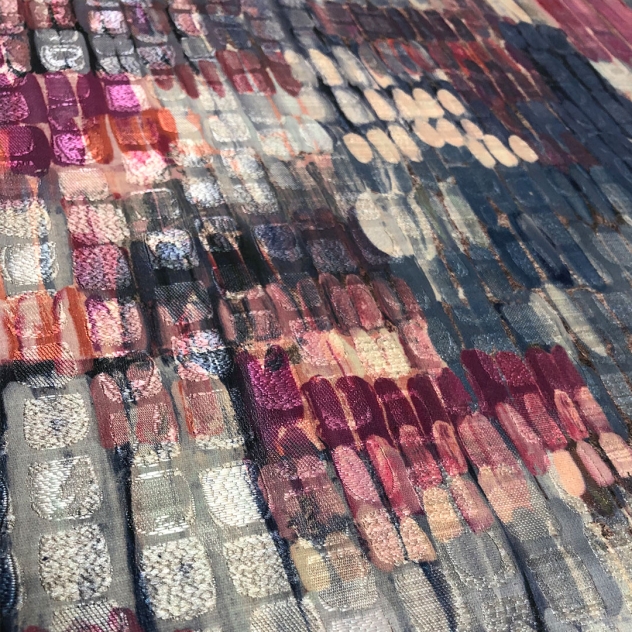 Layer the collection's different textures and colours by incorporating cushions in the statement fabrics. Pair them with matching accessories in luxurious Velour shades for a stand-out living space.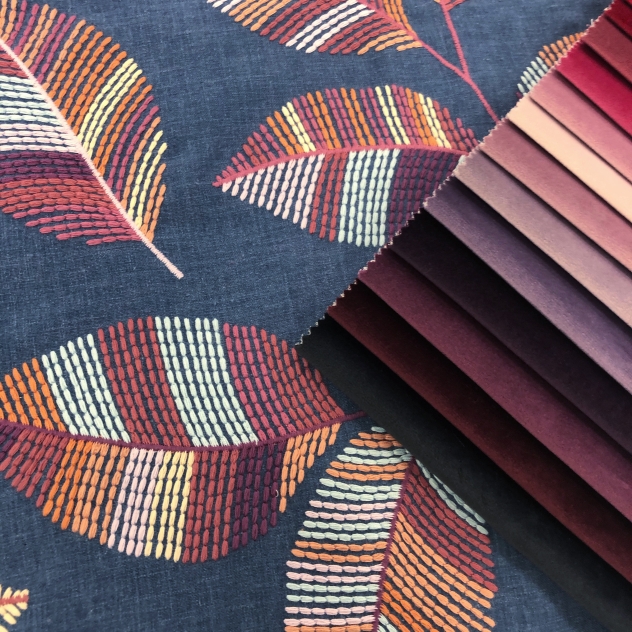 If bold colours aren't for you, you can incorporate the artisan revival into your interior in more muted, neutral shades.
Amongst the trend for Maximalist interiors, minimalistic, easy living is still expressed in Scandi-inspired spaces. This minimalism is captured in a neutral colour palette, with lighter shades, ranging from white to muted grey tones, capturing the simplicity of Scandi interiors.
The Eggshell colourway from Artisan offers a natural, hand-crafted feel, in a combination of weaves, jacquards and embroideries. This mix of textures adds depth to a neutral scheme which is complimented by Flynn's herringbone weaves.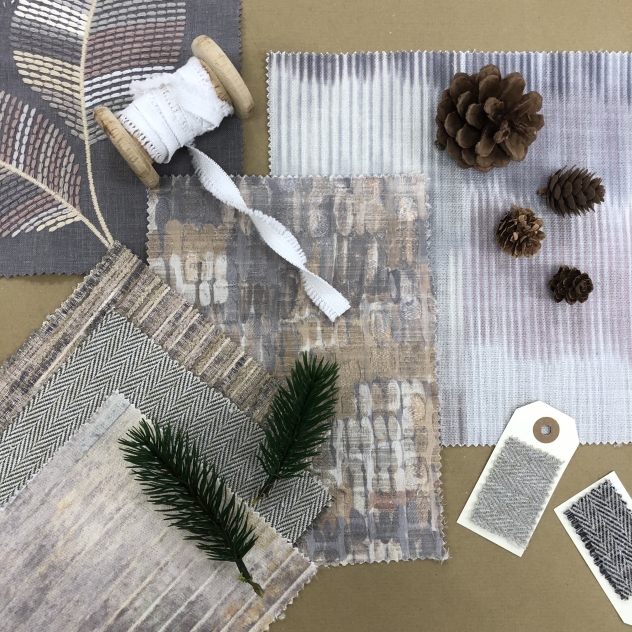 For more inspiration, discover our latest Pinterest board.
.
.