Whether you have a classic country interior or looking for a more contemporary take on rural living, bring the historic Arts and Crafts movement into your living space.
The new Arts and Crafts trend embraces the iconic 19th century movement, born out of the industrial revolution. Arts and Crafts reformed how things were made and tried to reverse the damaging effects of machine-dominated production, increasing the value of hand-made, decorative pieces.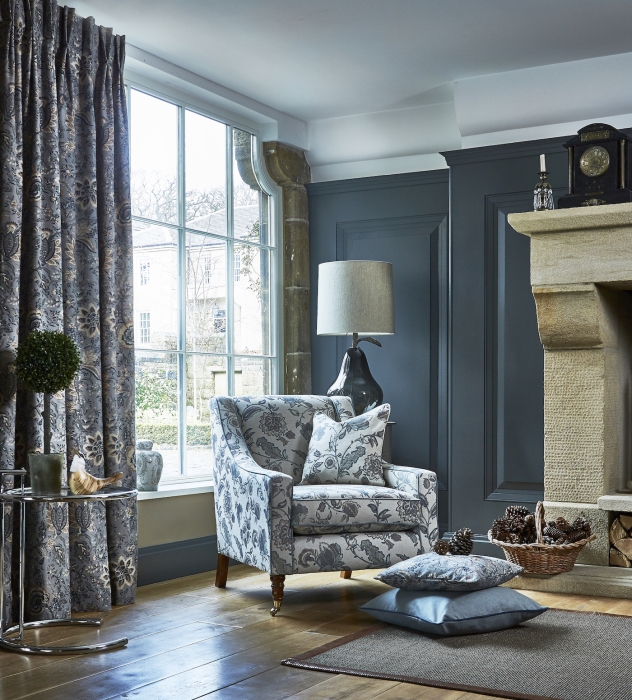 Add a rural charm into your living space.
Arts and Crafts raised the social status of artisan crafts including textiles, furniture, and ceramics, embracing a very distinct, decorative design that was influenced by rural traditions and countryside living. At the heart of the movement was the idea that art and craftsmanship could have a positive impact on people's lives, changing society for the better.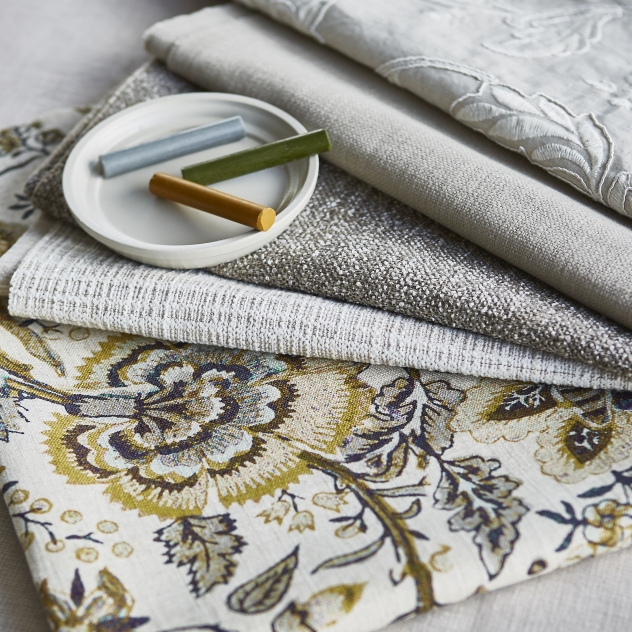 Discover Hampstead, a collection inspired by the resurgence of Arts and Crafts.
Over 140 years later and Arts and Crafts has made a return in the 21st century, sparking a renewed appreciation for craftsmanship and high-quality materials. Homeowners are appreciating tactile, artisanal elements in their living spaces and as we slowly approach the autumn months, textured fabrics that embrace the warmth and feel of the artisan are perfect for cosy interiors.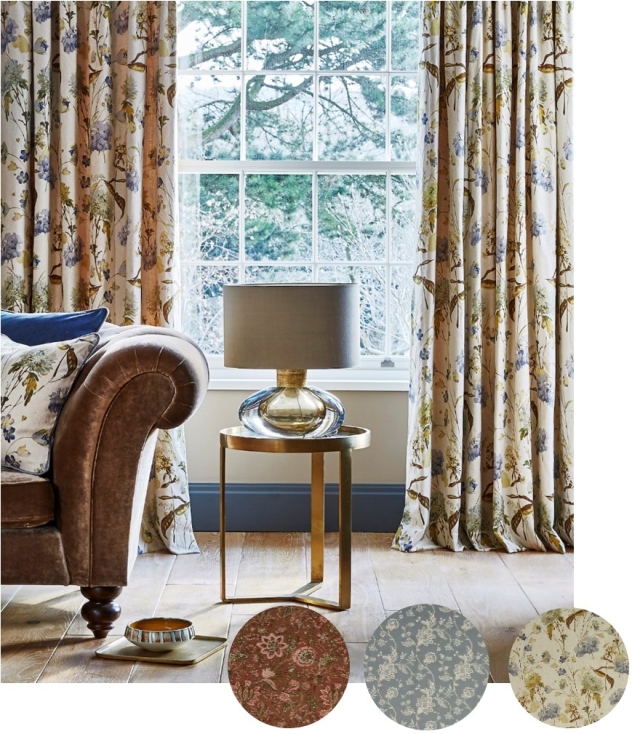 Bring the trend into the 21st century with designs from our Hampstead collection, offering a rustic feel with traditional Jacobeans, pin-tuck mosaics, and crewel embroideries in a variety of antique and on-trend colour palettes.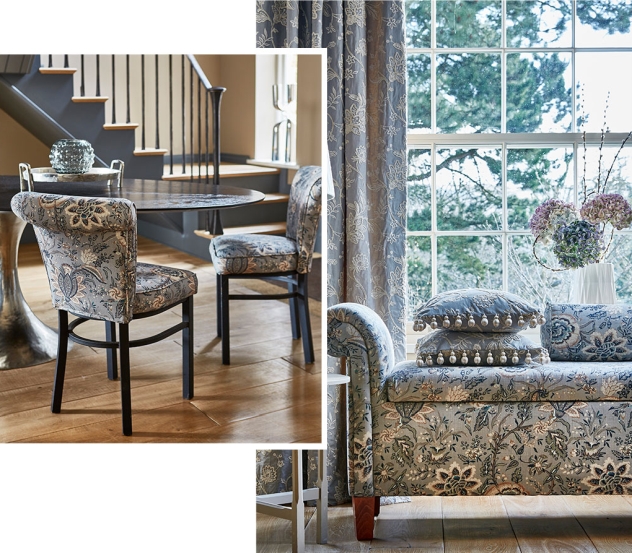 Layer the collection's different designs and textures to create a living space with an eclectic feel.
From statement upholstery in Apsley or Kenwood, curtains in the stunning Bayswater embroidery or mix and match cushions Richmond, Chiswick and Highgate; Hampstead offers a country-living feel inspired by the great British outdoors.
Not only are the fabrics suited for soft furnishings in living areas, the Denim colourway makes for the perfect calming bedroom scheme.
Layering different textures adds depth into a living space, so complement the standout, linen-blend designs from Hampstead with textured plain fabrics, like those from our Concept, Rustic and Runway collections.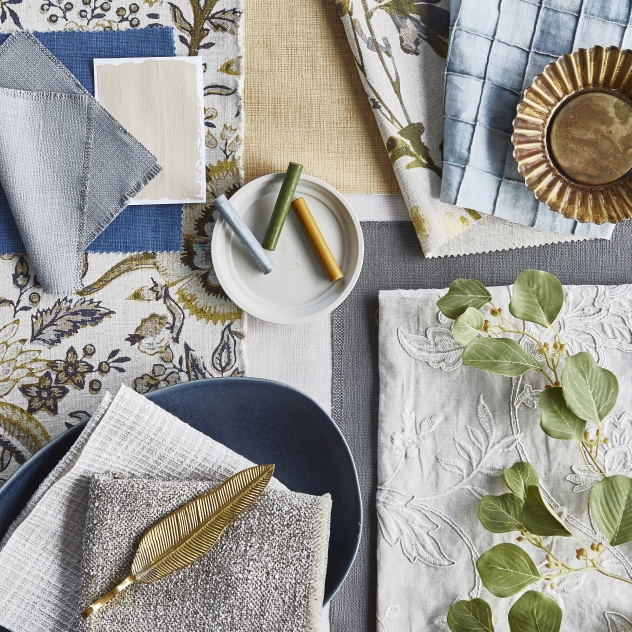 .