Spring has arrived and so has a new pastel shade…
The past couple of years have seen hues of dusky pink take over the world of interiors, whether that be in feature wallpapers, patterned cushions or velvet upholstery. However, this year, dusted lilacs have become the must-have colour for Spring.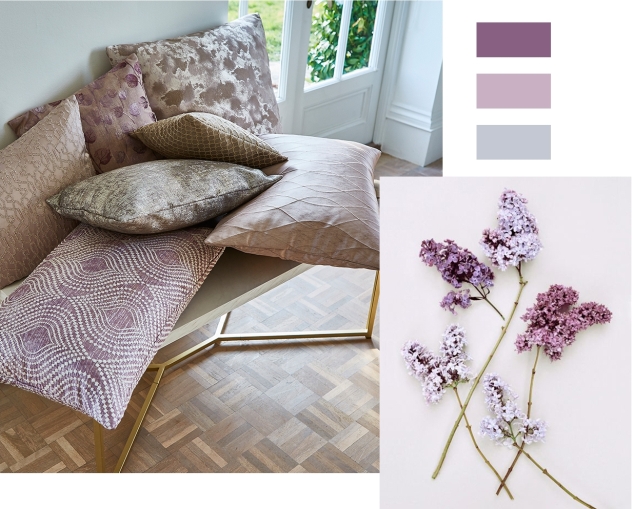 Pantone's Easter Egg is the perfect representation of this soft, muted purple - completely suited to this time of year.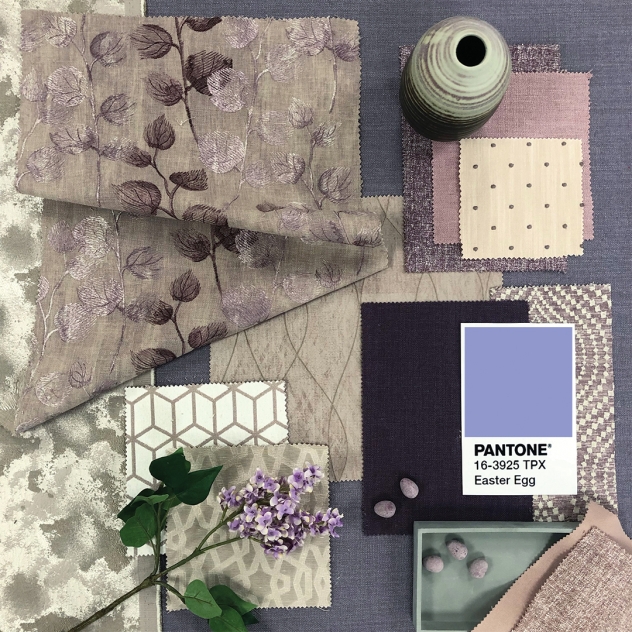 The soft lavender hasn't quite managed to replace dusky pink, with the two shades often paired together for a fresh, springtime take on pastels.
We love this colour combination incorporated into interiors with statement wallcoverings. Designs from our Ambience collection are perfect for adding a subtle hint of these on-trend shades.
The Rose Quartz colourway in these nature-inspired designs work in harmony alongside lilac accessories.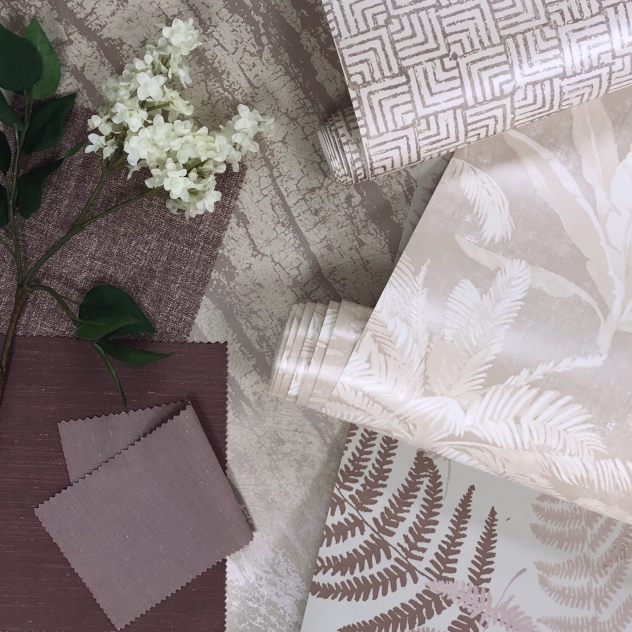 The wallpapers embrace forest landscapes, ferns and tropical foliage accompanied by a bark-effect design, which all help to bring the feeling of Spring indoors.
Although this colour combination looks striking alone, interiors have contrasted the lilac hue with golden accessories.
These velvet cushions in our Velour Gold fabric compliments the metallic accents perfectly. The golden touches also work in harmony with lilac fabrics from our Eternity collection, whether that's in statement chairs or curtains.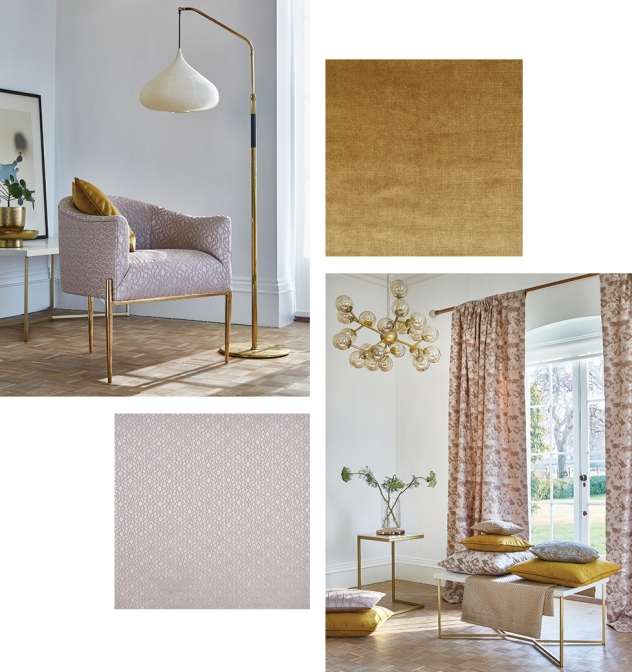 If you're looking for a bolder take on these golden accents, you can pair the dusted lilac with sunny yellow, a shade that is often associated with Easter celebrations.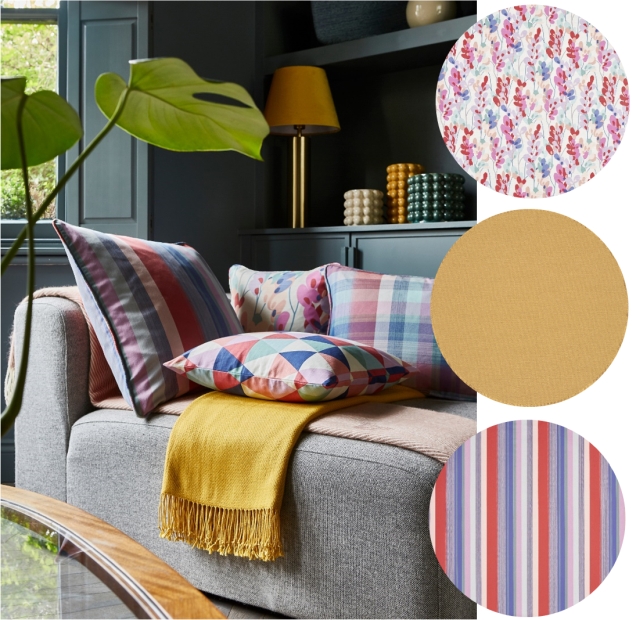 The colour combination works perfectly in these 70s inspired designs from our Mambo collection. Adding pops of yellow in accessories such as throws, lamps and vases really contrasts against the pastels, giving a bold feel to a spring interior.
You don't have to stick to patterned fabrics when it comes to incorporating this misty purple.
Even though experimenting with different patterns and textures in this soft lavender can create an eye-catching interior, plain fabrics like those in our Altea collection work just as effectively alongside a more neutral interior.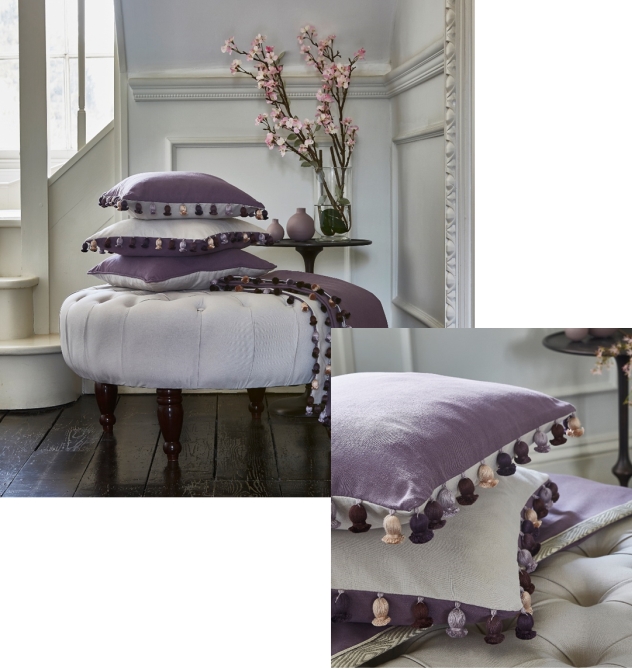 The contrast between the Plum and Stone colourways in these statement cushions incorporates the on-trend colour in a subtle way. Adding touches such as flowers and vases in soft pink hues ties the whole look together, ready for Spring.
For more inspiration, discover our latest Pinterest board: The New Pastels
.