Have you discovered Copper Falls? The new collection has been inspired by nature's botanical forms and has a very special story to tell…
Now an exciting new addition to the PT portfolio, Copper Falls features artwork from the winner of our New Designers 2019 Associate Prize, Jenny McCarthy.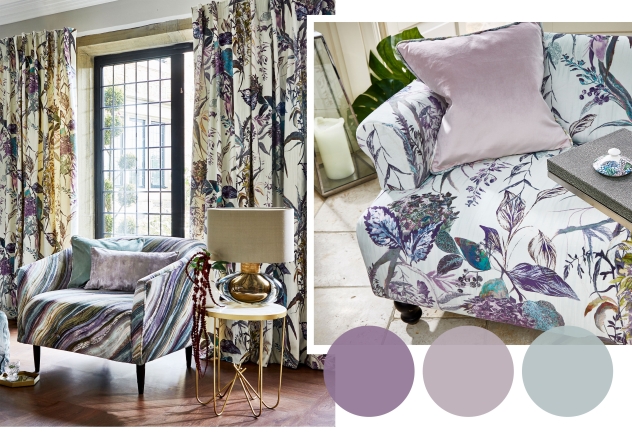 Jenny was influenced by the trend for moody botanicals and luxurious qualities when designing what is now our stunning Botanist velvet. The design is the perfect choice for dramatic floor-length curtains, statement upholstery and accessories.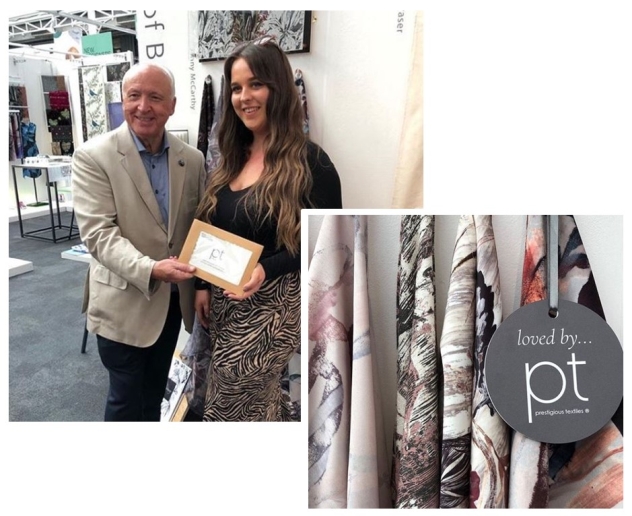 Jenny was given the opportunity to join us for an internship and worked with our experienced design team to gain valuable industry experience. She had a professional portfolio review with our Senior Design Team, which is when we discovered her stunning botanical artwork that has now become a focal point of the collection.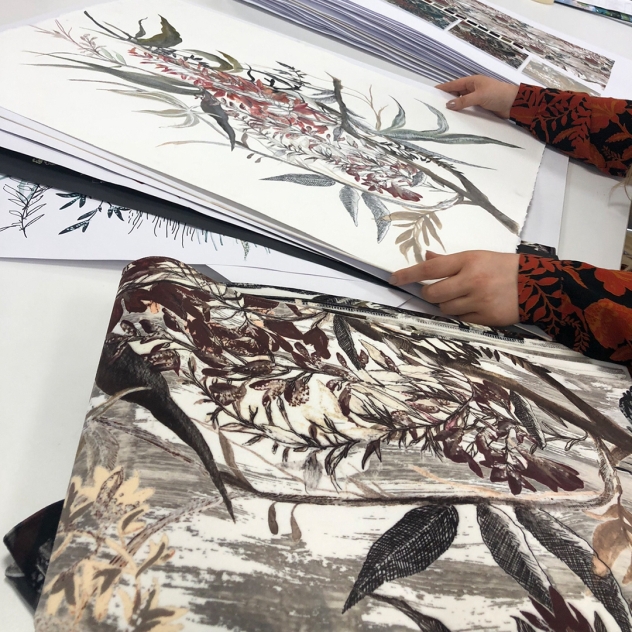 We're rewinding back to 2019 when we asked Jenny a few questions after her time in the PT Studio…
PT: How did you feel when you won the PT Prize at New Designers?
JENNY: Winning the Prestigious Textiles Associate prize at New Designers was such an exciting time for me, exhibiting alongside such talented individuals was overwhelming at the time but to have won the award gave me a huge sense of accomplishment. I certainly didn't expect to win a prize whilst exhibiting but I am still very proud and also thankful for all of the opportunities that have come from being chosen as the PT Associate Prize winner.
I was really pleased that the reaction from the PT team was so positive when showcasing my portfolio and this really helped to ensure me that my collection was commercial which was such a big confidence boost for me.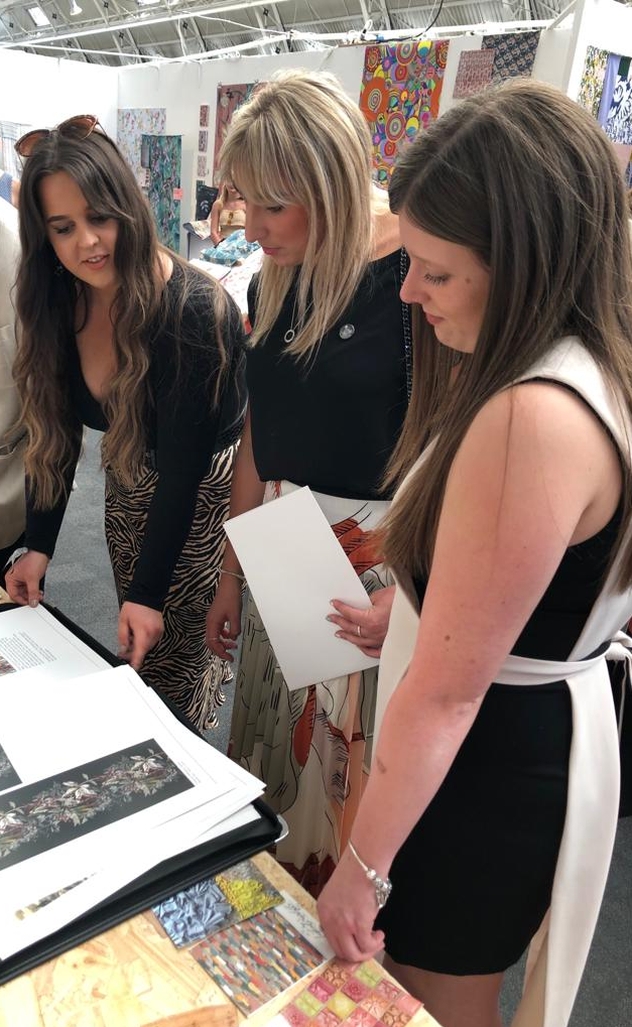 PT: How does it feel knowing that your designs will be featured in an upcoming PT collection?
JENNY: I feel a real sense of pride knowing that my work will be put into production as part of an upcoming PT collection, it has been such an exciting and rewarding time knowing that all of the hard work put into creating my designs in the studios whilst studying is being appreciated by such a reputable company within the industry. I can't wait to see the collection once it's been launched!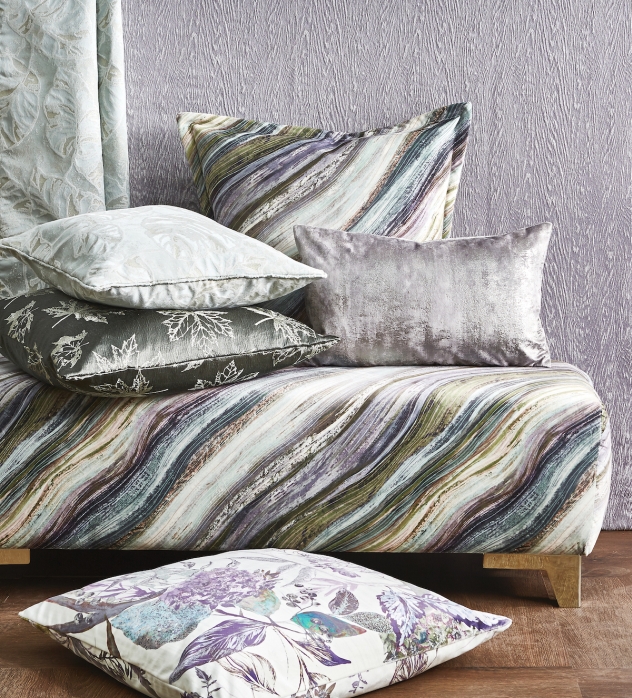 PT: Has anything surprised you during your time at PT?
JENNY: There were a couple of things that surprised me whilst at PT, one of these was how fast-paced and the amount of collections that are being worked on at one time. On my first day Marie showed me the collection release schedule for next year and it was interesting to see how the company worked in terms of having the number of collections finalised a year in advance.
I was also surprised and shocked whilst being toured around the PT premises by the sheer scale and amount of fabric that was in the distribution centre which you really don't get a feel for until you are actually there, it's such an impressive place!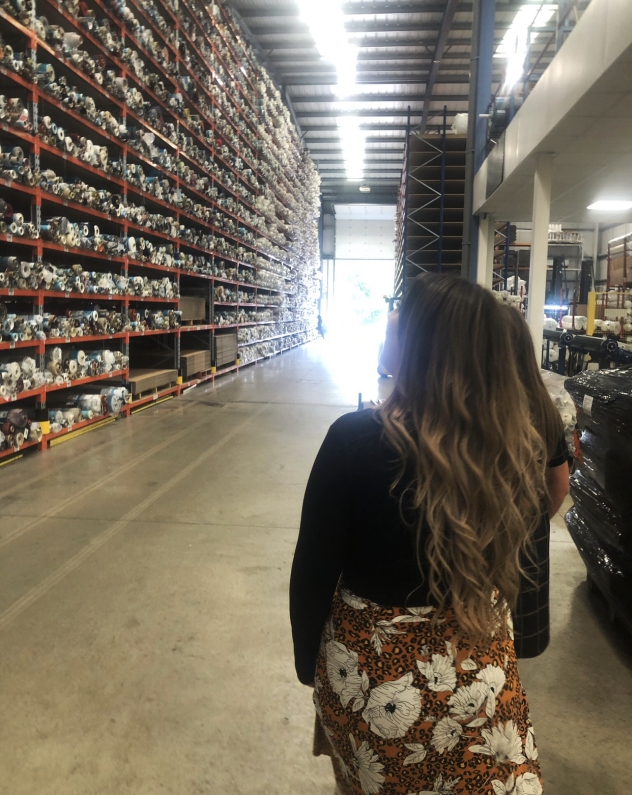 PT: What is your favourite PT collection?
JENNY: It's so difficult to choose a favourite! Although the new A/W 2019 collection Journey Beyond which launched just before I arrived for my placement at PT has to be one of them after seeing it displayed in the showroom. Velvet is a real favourite of mine and the dark colours and maximalist print designs are so beautifully striking and luxurious.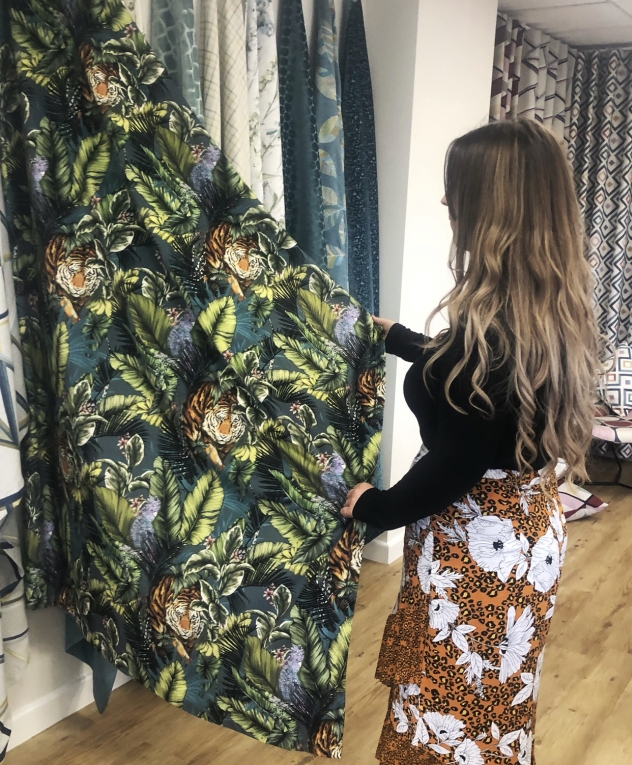 PT: What is the main thing you've learnt this week that you will take into your future design career?
JENNY: Working with such a successful company has given me the drive and aims for the future in terms of what kind of career I aspire to have. With roles within this industry being so vast, I feel as though I have come away from this internship with more of an idea of what kind of career I would like in the future. Working with the lovely and talented team at Prestigious Textiles gave me a real feel for what it is like working as an in-house designer. I loved the fast-paced and creative environment, and this has definitely confirmed to me that this is the type of role I'd like to pursue and hope to gain in the future.
Alongside the Botanist design, Copper Falls encompasses everything from simplistic muted bark, shimmering leaf outlines and a stunning marble effect velvet.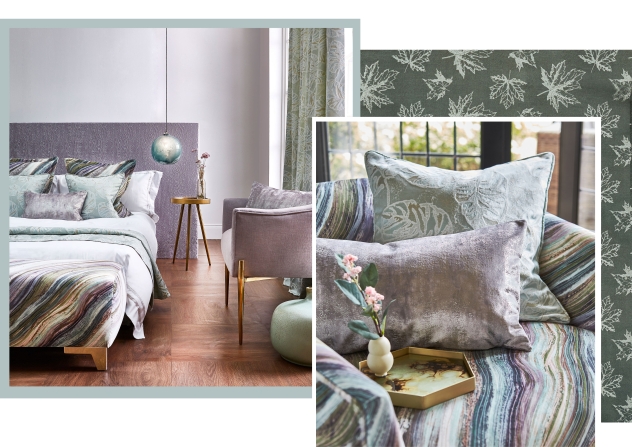 You can discover the A/W 2020 collection in full here and find Jenny on Instagram @jemtextiles.