This season, go for a look that lasts in your interior. Steer clear of passing design trends, which can make a space become dated very quickly, and instead opt for those that are here to stay.
Traditional interiors inspired by nature are effortlessly timeless, whilst creating a harmoniously sophisticated and inviting space. Here at PT, we've compiled some key tips for creating a timeless décor scheme that beautifully coexists among contemporary features.
From exploring whimsical patterns to embracing natural elements, décor schemes inspired by nature have proved an enduring interior trend. Our experts have provided everything you need to achieve a classic look in your home and create a timelessly charming scheme. Feel empowered to create a lived-in yet elegant space that stands the test of time, with nature as the centrepiece.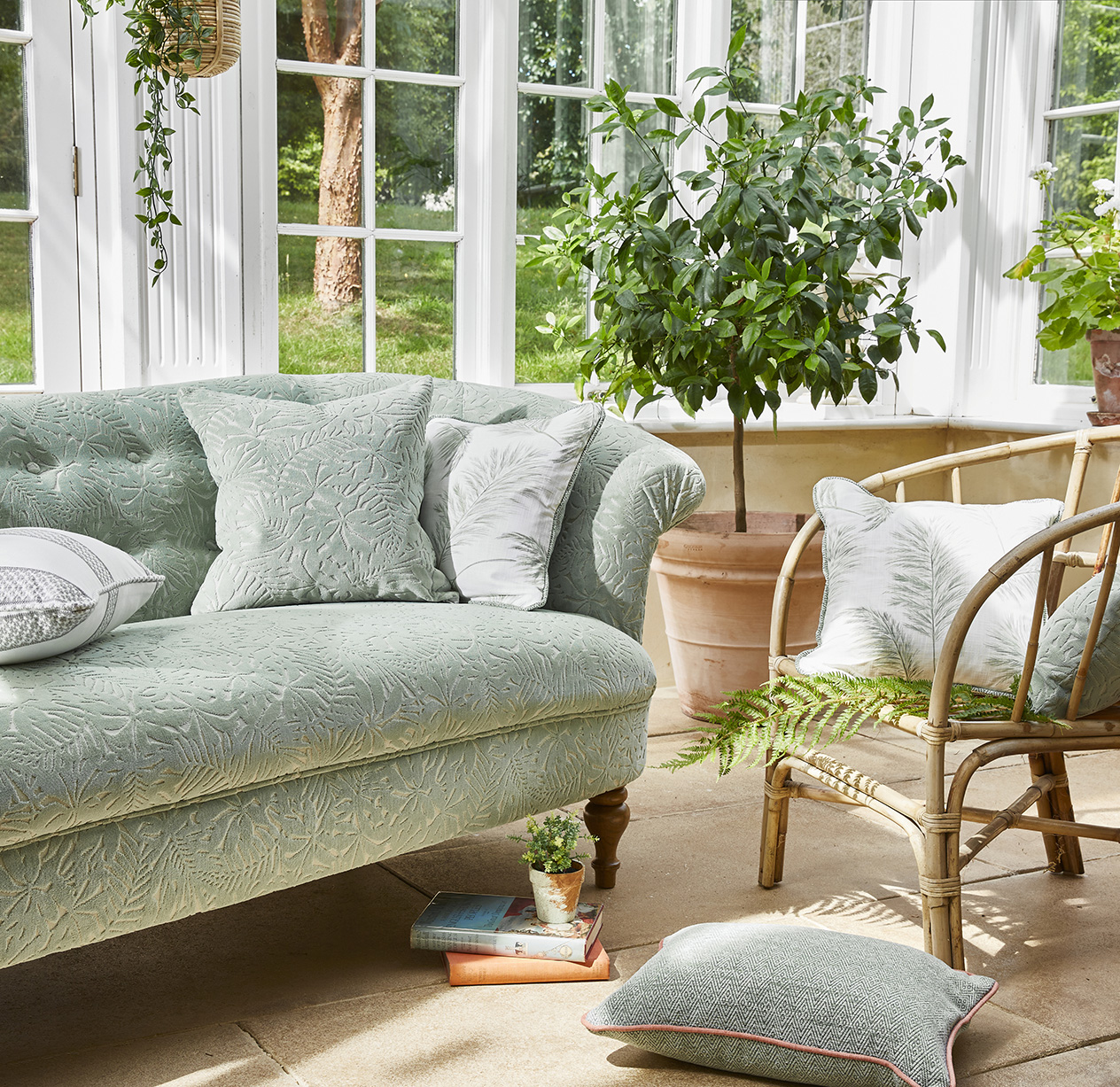 Favour Classic Fabrics and Elegant Patterns
Interior trends come and go, but traditional fabrics presenting quaint designs have stood the test of time.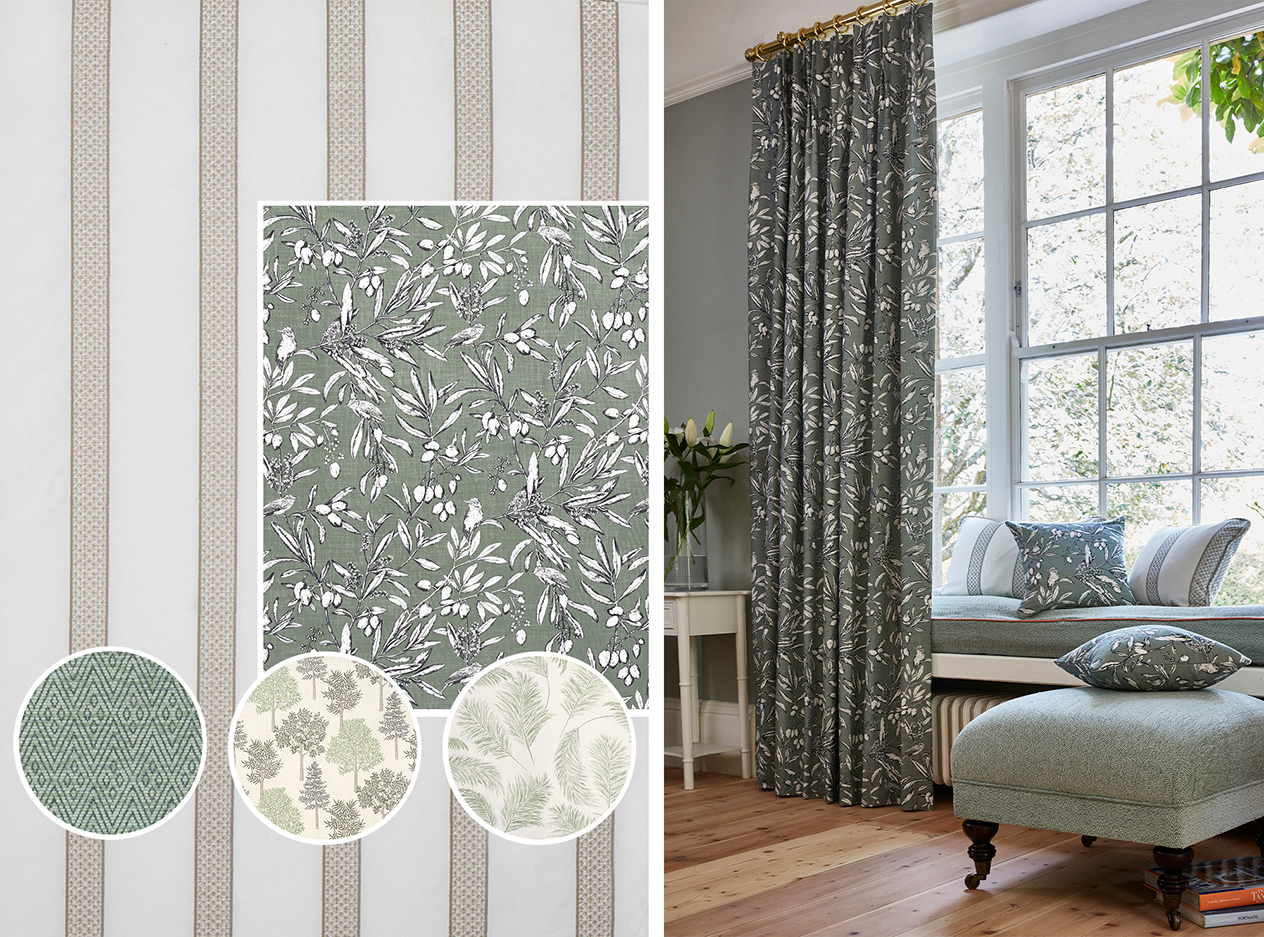 Delicate, intricately tactile textures not only add visual interest, but create spaces that remain elegant for years to come. Chenilles, embroideries, and cotton prints have remained a stylish choice within interior design for some time, and make themselves at home in any décor scheme. For added decadence, introduce cut velvet designs into your timeless scheme to round off the look.
Stripes are in the spotlight this season, but have always featured within traditional spaces, so be sure to incorporate these into your scheme for added impact. Often associated with elegance and timelessness, whimsical patterns present perfectly with stripes, so pair with sprawling, ethereal scenes of flora and fauna.
Dabble with Botanical Colourways
Colourways inspired by nature set the scene for timeless spaces and create a sense of calm.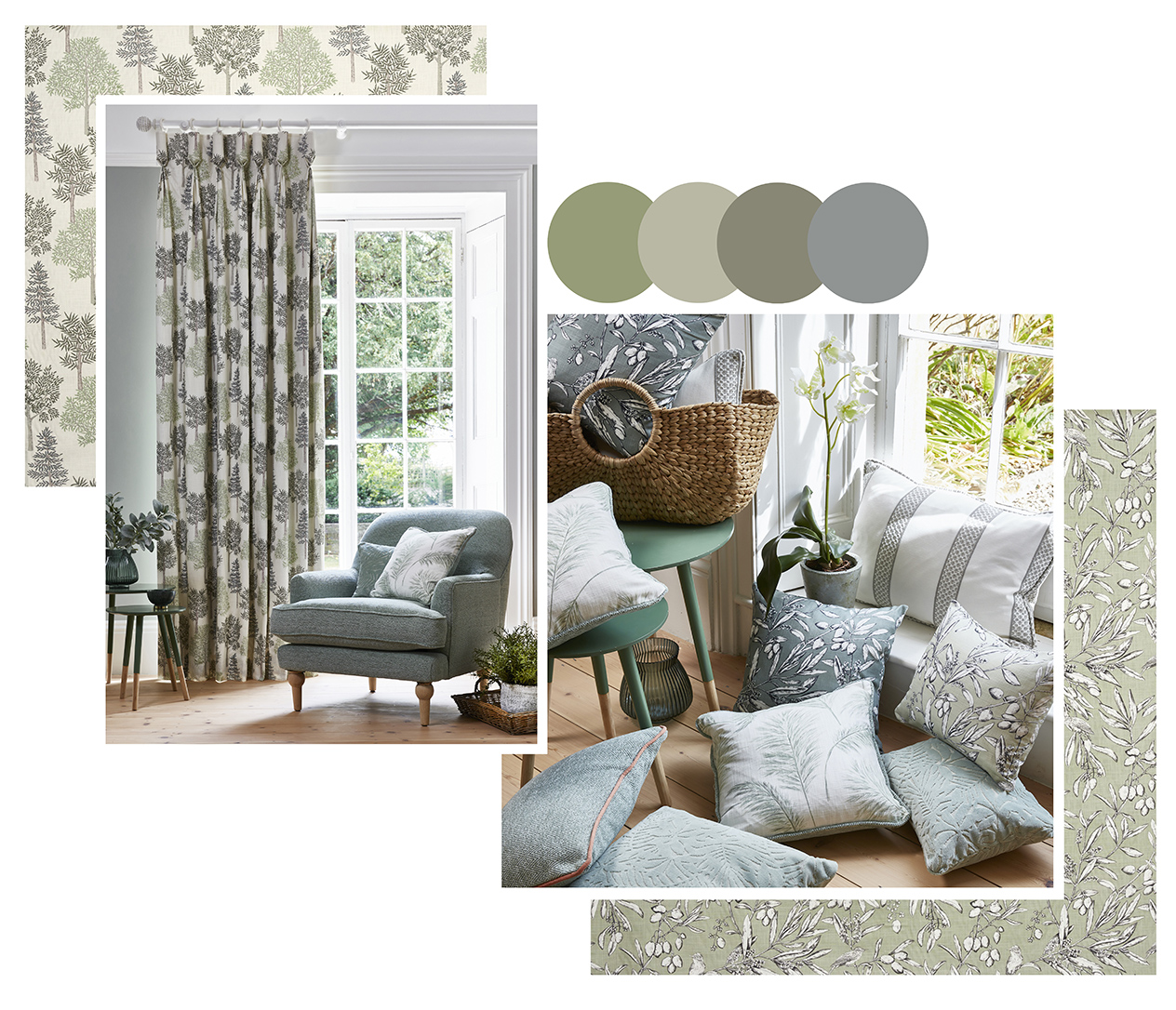 Calming tones drawing inspiration from nature's wondrous forms are ideal for keeping your space refreshed and full of life year-round. Delicate, playful hues of sage greens, alongside the spectrum of grey and natural shades, all incorporate themselves effortlessly into timeless interiors.
When it comes to your walls, opt for a neutral tone or even a warming shade of grey for a sophisticated yet inviting look, complementing botanical tones beautifully. Save greater expanses of colour and pattern for statement pieces of furniture, or paint a feature wall in a more vibrant, punchier shade of green if you're feeling adventurous.
Quality over Quantity
Adopt a less is more approach to furnishings, making carefully curated, elegant pieces the stars of the show.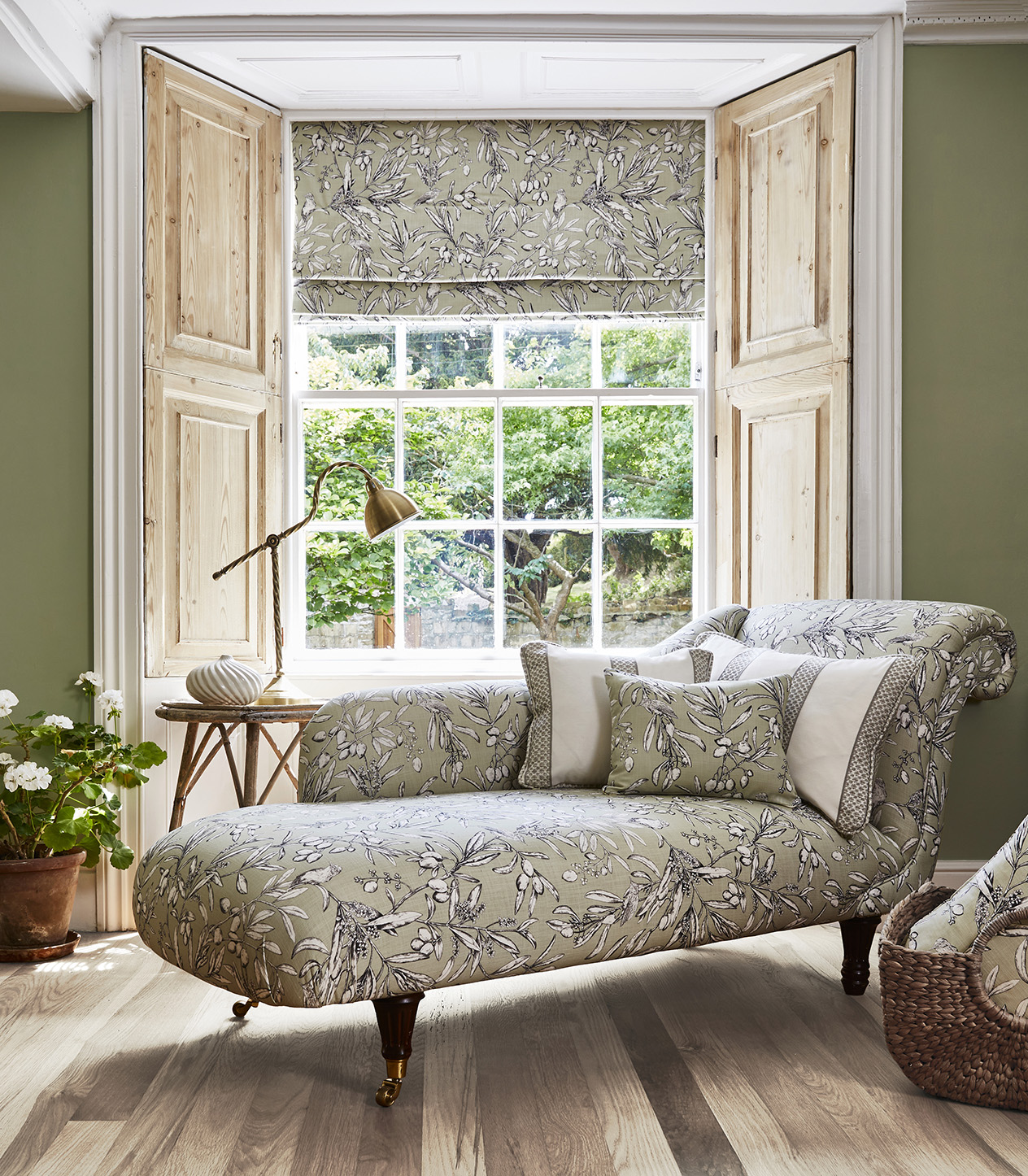 Timeless spaces often sport an inviting yet clutter-free look, incorporating furniture flaunting clean lines for minimal fuss. We recommend breathing new life into vintage pieces of furniture by reupholstering them with timelessly charming designs, inviting character and interest into a space. Adorn them with elegant, botanical-inspired prints that provide intriguing focal points for our eyes to land, which complement real wood finishes beautifully.
Traditional fabrics such as jacquards, chenilles, and embroidered stripes exude timelessness and luxury, making them ideal for large pieces of furniture. Pair antique furnishings with contemporary accents such as complementary scatter cushions, throws, and curtains for an ageless, sophisticated look.
Open your Doors to Nature
Nature is often found at the heart of timeless interiors, so let your love for the outdoors make its way inside your home.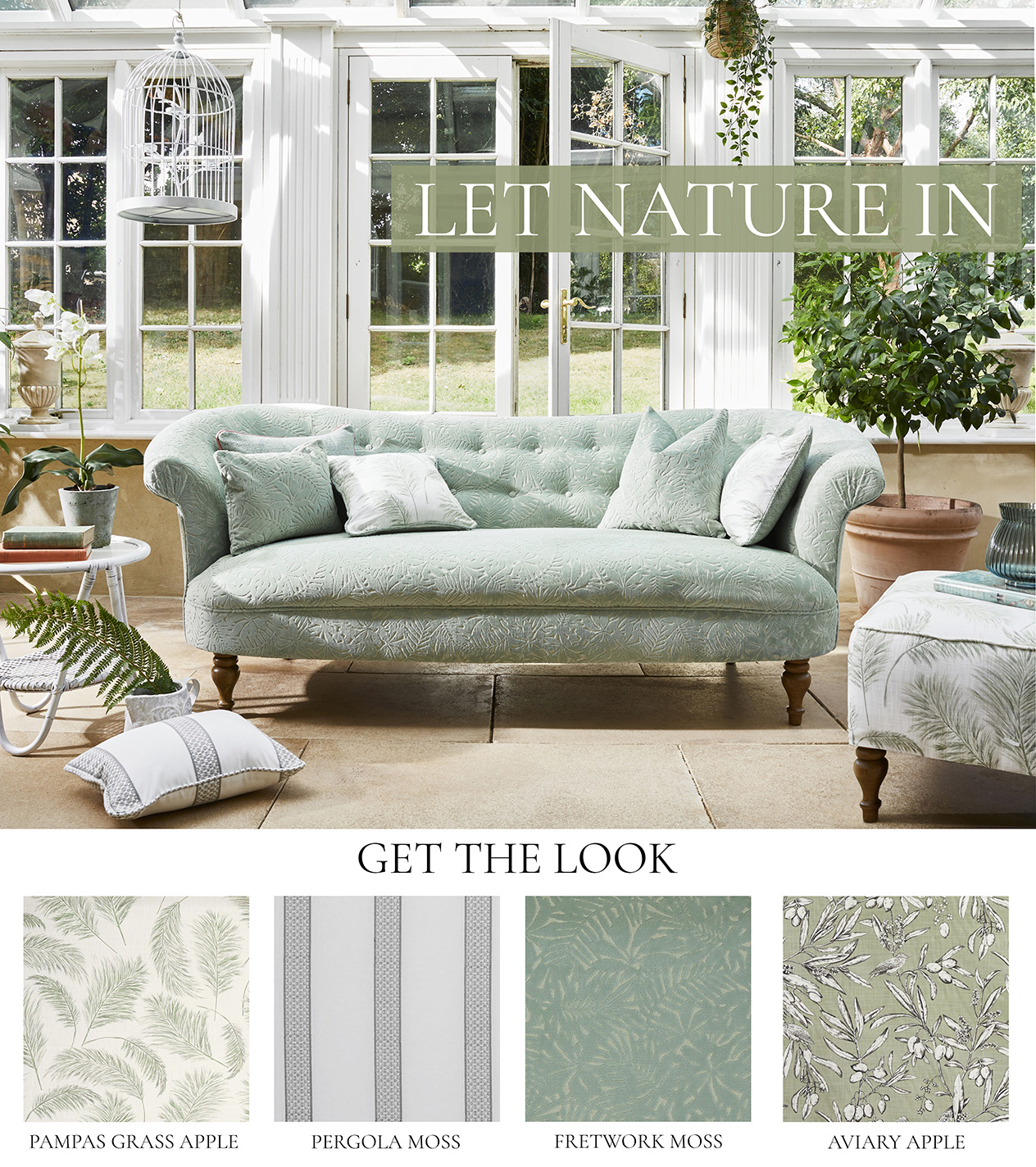 Harness the calming effects of the outdoors within your home for a wonderfully timeless space. Look to nature for inspiration when selecting fabrics and furnishings for your interior, as well as curating pieces to round off your scheme. Opt for plants with fronded leaves, delicate orchids, and sprawling vines, all staple pieces within a cosy and cocooning space.
Accessories such as wicker baskets and jute rugs, paired with natural wood finishes, effortlessly integrate themselves into timeless schemes. Make use of exposed stone and wood features already within your home, showcasing these alongside other natural elements to truly harness the beauty of nature.
Discover our latest Pinterest board for more inspiration