Longing for exotic, tropical spaces? Bring a taste of the tropics into your interior.
Tropical tones make an impressive impact in any room, making it difficult to know how to style them. Incorporating natural features, such as rustic wooden accessories and greenery, add to the tropical garden feel whilst adding a neutral element. Using bold, maximalist florals in jewel tones creates the relaxing, yet uplifting feel of a tropical garden.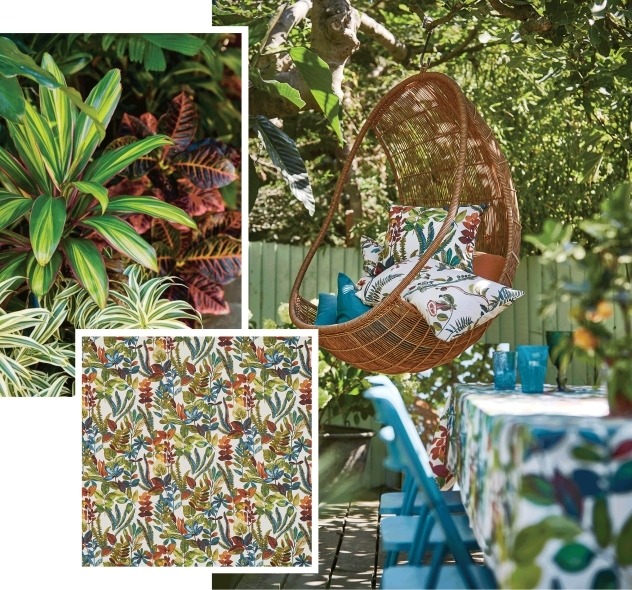 Here we've paired our South Pacific collection with reclaimed wood floorboards and white walls, to not distract from the Polynesia fabric. The neutral scheme reflects natural light, helping to inject summer sunshine into the space.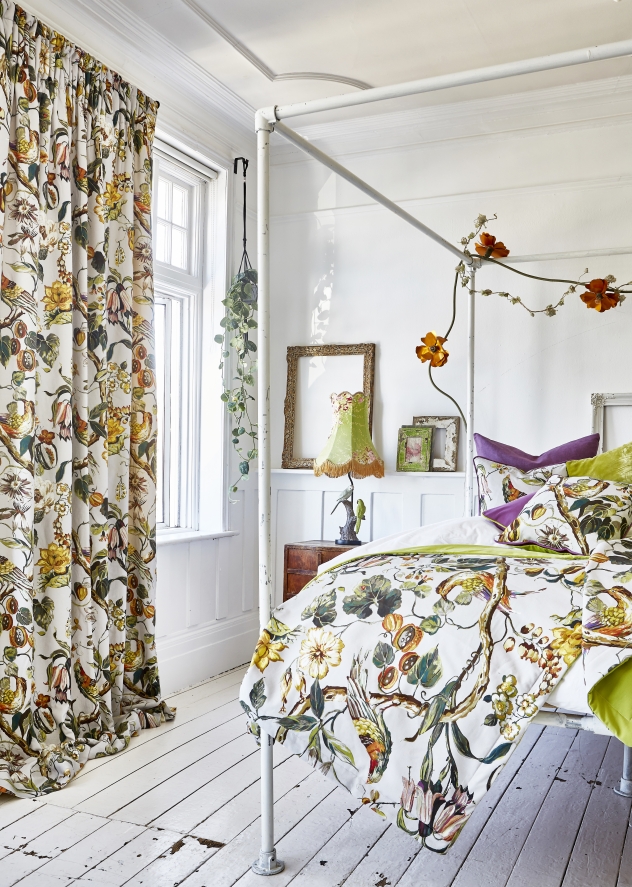 Blur the lines between indoor and outdoor spaces and incorporate tropical designs, like those from our South Pacific collection, into your home. Large-scale designs make a statement in floor length curtains, like these in our Tonga Spice fabric.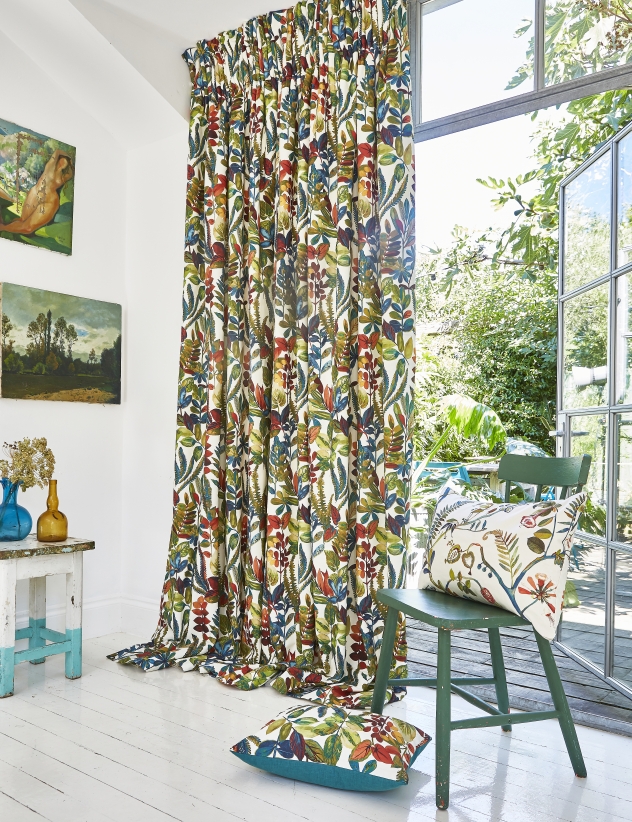 Unlike traditional, country garden florals, tropical style works best when clashing colours and mixing prints. Combining designs from both our South Pacific and Tresco collections create an eclectic feel of bold colour and pattern.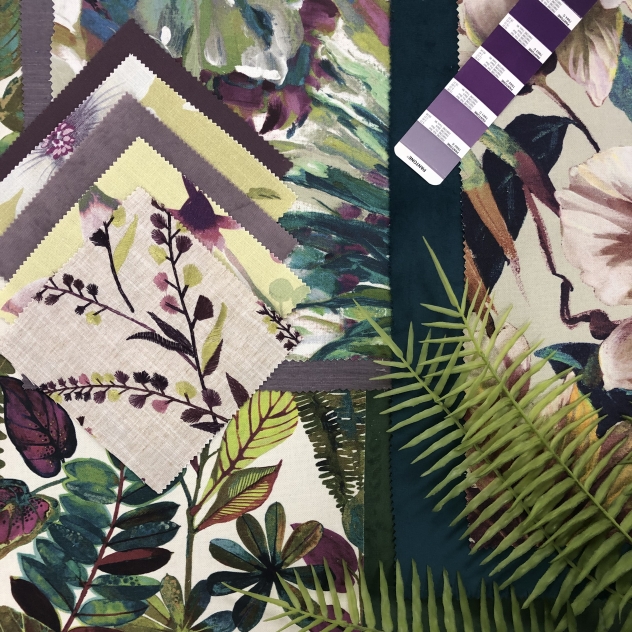 The energising scheme lends itself to cushions in these exotic prints. Complement vibrant, tropical designs with plain cushions from our Core collection or take on the maximalist trend by coordinating these bold fabrics.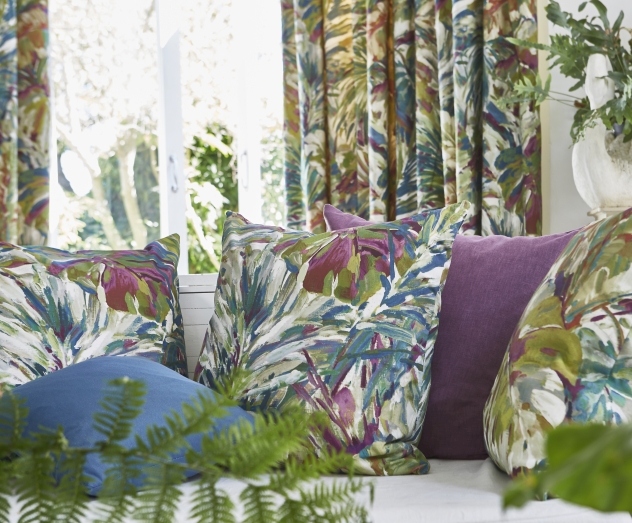 Incorporating houseplants is another great way to bring the outside in. From ferns to stems of eucalyptus, all forms of greenery have become popular in living spaces.
Working in harmony with the tropical garden look, exotic houseplants, such as palms, peace lilies and cheese plants, accompany our vibrant fabrics perfectly.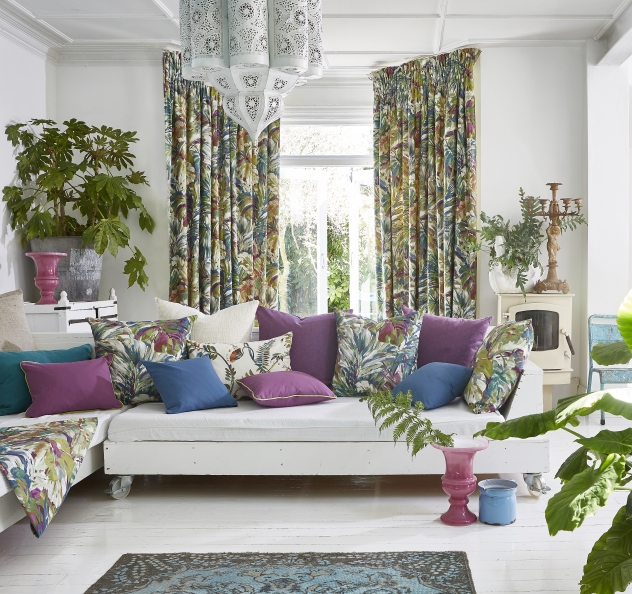 .
Take a look at our latest Pinterest board, Tropical Garden for more inspiration.