It's never too late, or early, to breathe life into a room with Spring floras and airy fabrics.
Inject the influence of the English countryside into your home with soft tones, bark textures and embroidery to effortlessly update a serene space.
Layer it Up
Evoke the wild nature of the outdoors by adding embroidered textures in pastel colourways for an anchored theme.
Don't be afraid to experiment with floral prints and embroidered textures to create layers and immerse yourself into sunny fields. Pairing textures with muted tones can introduce a delicate balance in any room, perfect for unwinding.
Keep Nature in Mind
Imitate the feel of natural elements by playing with sustainable textures and fabrics.
To further reflect nature, incorporating organic materials is both a stylish and eco-friendly option. Part of our new PT Eco range, the Meadow collection can help you achieve this look featuring sustainably sourced cotton and recycled polyester.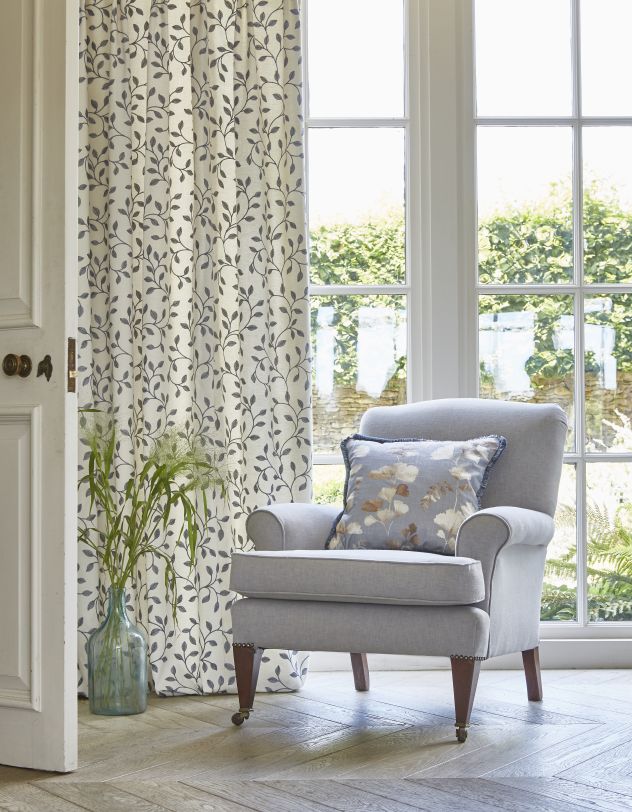 Cohesive Cocoon
Add an inviting touch to any space by refreshing your space with powdery tones such as pastel blues and warm jute shades.
Earthy tones can warm up a space and these shades can be added through drapery or upholstery to help tie a room together. Muted colourways are grounding and are perfect for intimate seating areas such as a living room or dining area.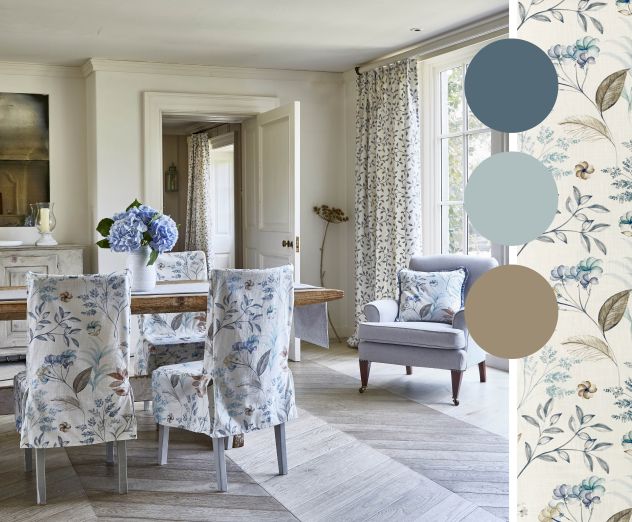 Make it Last
A trend that keeps coming back, dainty botanical prints and neutral tones are here to stay.
Calming tones are suitable year-round and are a great way to instantly refresh your space. Keep adding to the theme by upholstering furniture or adding scatter cushions with leafy prints in shades such as greens, blues, and beige. Introduce embroidery for a lasting finish.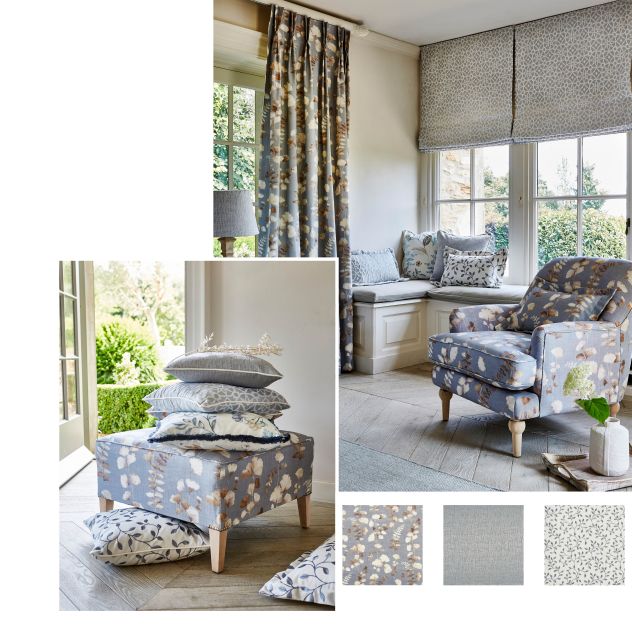 Modern Rustic
Embrace a modern element to traditional prints to update your interior.
Use floral prints in modern hues to reinvent the whimsical theme. Soft tones can evoke the relaxing quality of nature whilst keeping a rustic feel. The Verbena print from the Meadow collection features a painterly floral motif in a series of understated colourways for a more contemporary feel.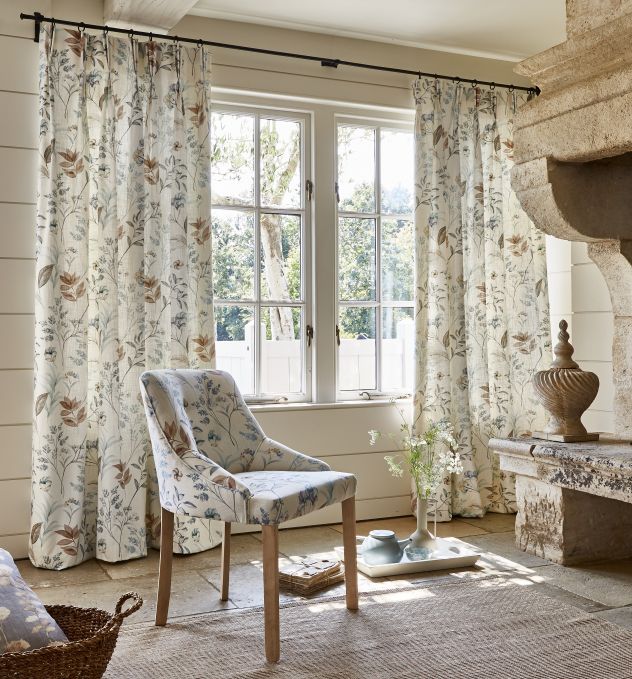 For more inspiration, discover our latest Pinterest board.