Not got time to decorate? Here at Prestigious we welcome the opportunity to use our fabrics in various decorative applications. Why not try a few of our simple ideas to liven up your interiors without getting the paint brushes out!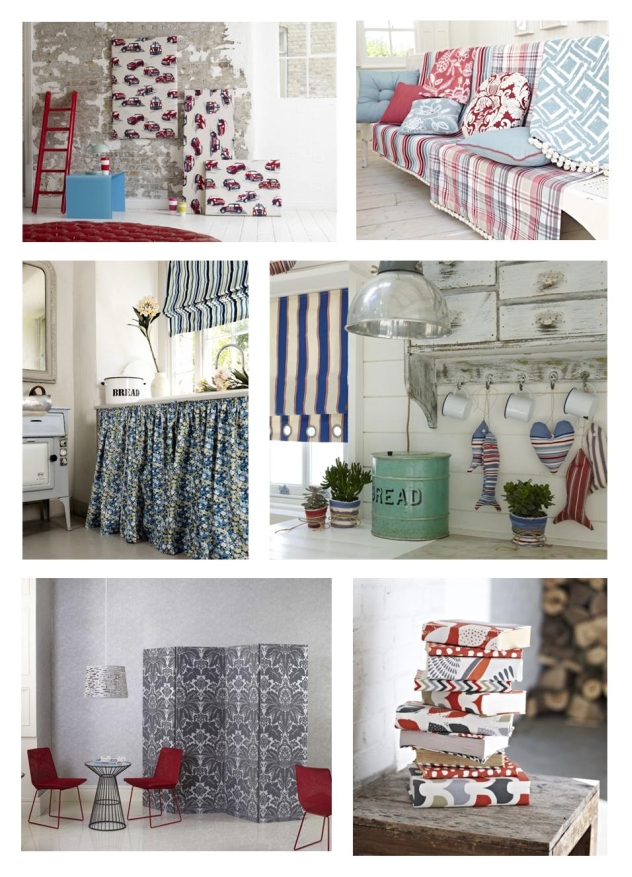 Personalise old books and add a splash of colour into your room by covering books in various patterned fabrics. This provides an ideal way of tying in coordinated fabrics into your scheme.
Another quick and easy idea to liven up your interiors is to wrap strips of fabric around your herb or plants pots. Fixing the fabrics into place by tying with decorative string or ribbon creates a rustic look.
Want to make a statement? Why not cover a screen in a bold patterned fabric or wallpaper. This is an ideal way to add drama to a room without decorating, plus it can be changed easily in the future.
A simple gathered curtain is a great way to cover storage spaces and create a feature all in one go.
Inject a fresh new pallet into your room by making scatter cushions in complementary patterns and colours. Alternatively make a reversible throw for your sofa or favourite chair, so you can always change the way your room looks.
A great way to brighten up any room is through wall art, why not make you own and cover plain canvases in your favourite printed fabric!
For more inspiration browse our collections… www.prestigious.co.uk/collections