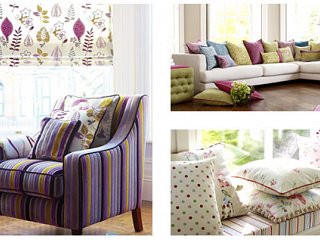 A new year, a new launch! Here at prestigious we are incredibly excited to announce the launch of 17 brand new collections, including a diverse yet tactile wallpaper range; Urban.
Our Spring launch comprises an extensive range of designs available in lively summer colour palettes. So brighten up your home this Spring with a broad choice of fabrics such as contemporary weaves, fashionable embroideries, vintage prints or the fun characters of our kids' prints.
Inspiration is taken from a variety of sources such as folk-art, apparel and hand-printing techniques; our Linden collection (top) encapsulates a hand-printed look with retro style prints.
The collections featured are the vibrant Jamboree, the tactile and colourful Mezzo and the vintage style prints of Butterfly Gardens.
For more details please visit our website www.prestigious.co.uk or for stockist information email mail@prestigious.co.uk.