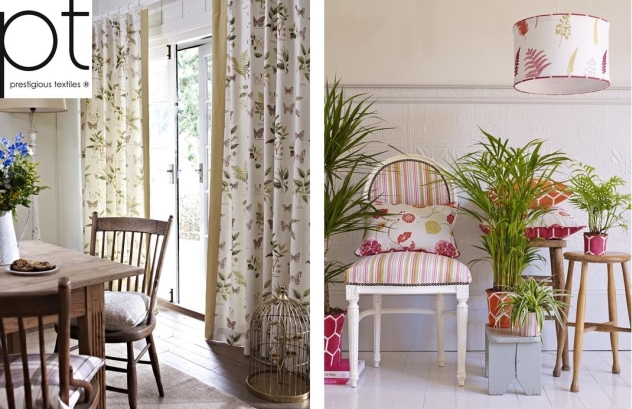 This spring botanical trends are leading the way! Ferns, exotic flowers, tropical plants, wildflowers… botanicals are a must have for your interiors this spring. We have a range of botanical prints to exotic trailing Jacobean embroideries on offer, so there is something to suit all tastes.
Our Charterhouse collection comprises botanical illustrations of flora and fauna. Wildflowers capture a woodland feel, echoed in a natural look colour palette. A series of subtle colour stories, from leafy greens and porcelain hues, to warming terracotta and mulberry tones create a calming spring ambiance for your home.
If you prefer something more lively, try a tropical twist on botanicals with our zesty Secret Garden collection, a series of brightly coloured embroideries. Alternatively our Paradise collection captures tropical botanical themes, including a fruity pineapple print!
Botanical is a big trend this spring, influencing popular green colour fashions. See our Step Into Spring blog for more botanical inspiration and nature inspired themes!