If you've been wondering what all the fuss is about then welcome our new integrated 75,000 sq ft Complex. Our impressive new 40,000 sq ft fabric distribution centre is open and ready to serve our growing retailer network.
One of the most advanced facilities of its type in Europe, the centre is heavily automated. Containers dock daily into the bespoke unloading bays with their barcoded contents whisked away on a conveyor before transfer to the appropriate department.

Over 500,000 metres a month are processed, and racking capable of holding up to 5 million metres stretching nine metres towards the warehouse ceiling yet individual rolls can be identified within minutes, with easy picking by track guided order pickers.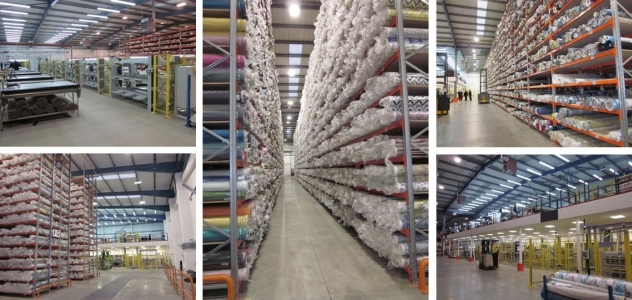 Investing in the future
We have installed 18 cutting tables offering the facility to serve 45,000 cuts per month in addition to the 350,000 metres per month we despatch as piece stock.

Let's not forget the sampling team who are capable of sending out over 2,000 cuttings a day along with all the sample books and waterfalls, to keep the touch and feel element to the business.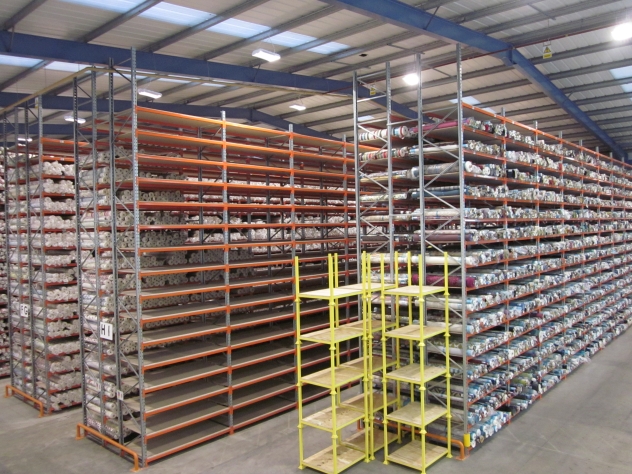 FORTHCOMING EXHIBITIONS
Scottish Interiors Showcase
16th & 17th February 2016
Double Tree by Hilton
Dunblane, Scotland
www.scottishinteriorsshowcase.co.uk

BITA London Showcase 2016
13th & 14th March 2016
Chelsea Harbour Hotel
London