Summer is upon us and what better way to celebrate than with a fiesta of colour around the home! It is the season to embrace the outdoors, so why not bring the outside in, with florals motifs and tropical prints, in bright and lively colour palettes.

Our Annika collection will add a pop of colour to your soft furnishings, as hot oranges from the Papaya colourway evoke feelings of warm summer days.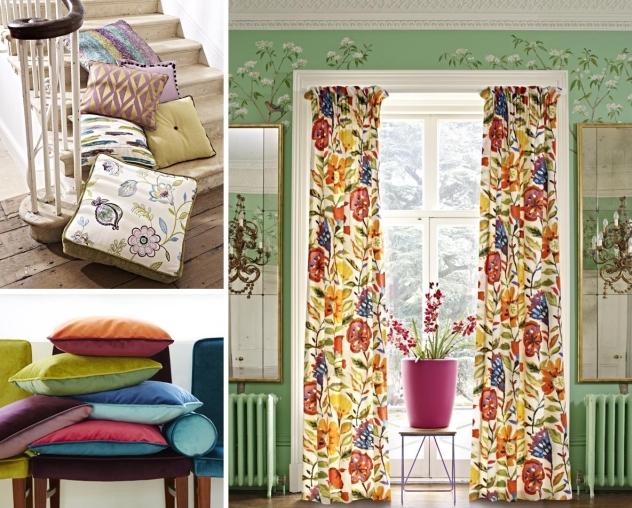 Suffused with energy, our Samba collection combines lavish embroideries; Flamenco, Tango and Salsa, with a glistening velvet and shimmering jacquard. The party spirit continues through a range of sizzling jewel bright shades.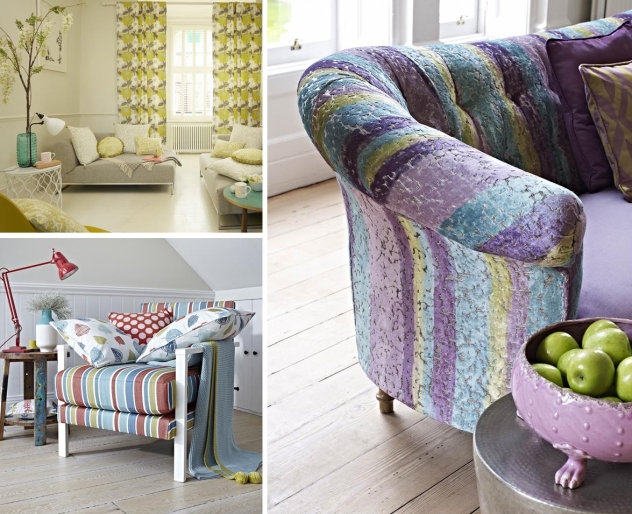 Tropical rainforest…
Create your own tropical oasis with our Mardi Gras collection. Exuberant designs bring a touch of vibrancy to your home, either in single statements or by embracing a whole room concept.

Mardi Gras digitally printed fabrics offer a captivating depth of colour, perfect for summer festivities.

Watch our Mardi Gras fabrics come to life on set of our photoshoot in our video.