The world of textiles has changed dramatically since Trevor Helliwell founded Prestigious back in 1988, but one thing that has remained is his clear passion for colour and design. As we mark our 30th birthday, we took a moment to talk to Trevor and some of the other key people in the Prestigious family and reflect on what has made PT the amazing business that it is today.
Trevor decided to go it alone after years in the industry 3 decades ago, and since the company's humble beginnings he has worked tirelessly to shape Prestigious around his strong values of quality, originality and family.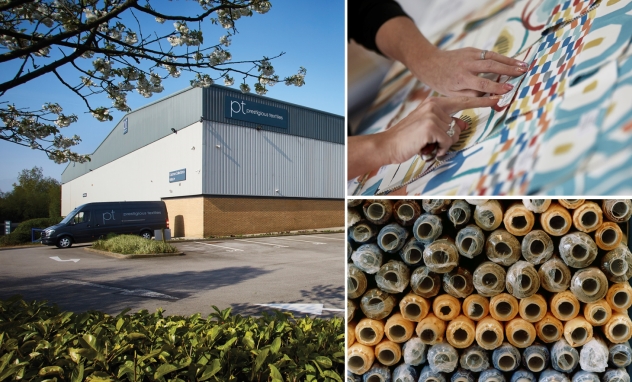 Over an exciting 30 years, the company has grown far beyond anywhere Trevor could have imagined or hoped. With a network of stockists and trading partners throughout the UK, Europe, China and South Africa, the company has become an international brand with an amazing reputation. Prestigious' vibrant designs and exciting new collections are now being sold to customers all around the world, but how did it all begin?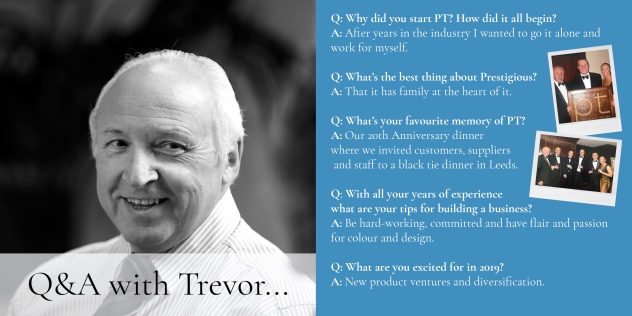 It is clear to see that PT was founded on Trevor's love for textiles, but it's still hard to believe that it all started from a small garage in Trevor's family home in Shipley. That old, make-shift warehouse holds many special memories, including the birth of PT's first collection, Ottoman.
3 decades later and family is still at the very heart of the brand, with Trevor's children, Matthew and Nicola, following in their father's footsteps. The pair have helped to make Prestigious the valued brand that it is today, and it is this family element of PT that Trevor holds dear to him.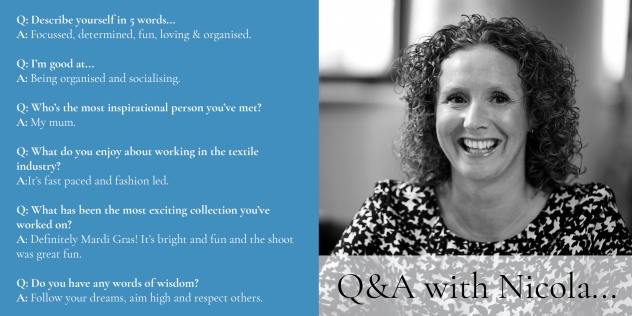 As part of our 30th anniversary celebrations, we've launched our new September collections, showcasing a vibrant mix of designs and fabrics and because of this, we couldn't think of a more fitting time to reminisce. Since Ottoman, there has been hundreds of collections to come through PT's doors, including the memorable Egyptian collection from the early 1990s, which is still Trevor's favourite decades later.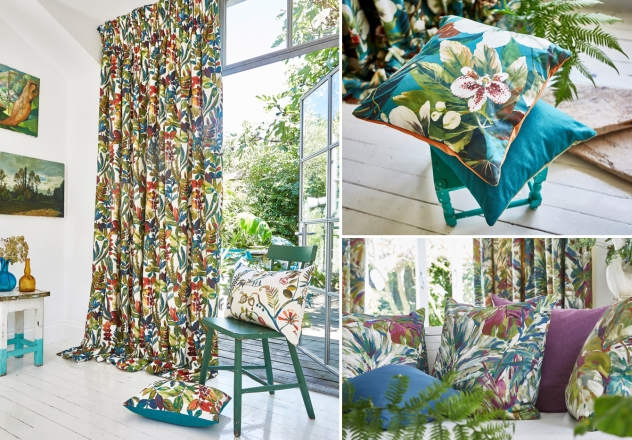 To come back to the present day, South Pacific is his favourite from our September 2018 launch, thanks to the collection's jewel-bright tones and its full colour design work.
However, it's not just the company's original and varied collections that Trevor has seen throughout the years. Since those early days, Trevor has continued to build Prestigious alongside huge changes in the textiles world; embracing the rise of the internet and taking a lead as the industry became more fashion driven. By having Trevor, Matthew and Nicola at the heart of the company, it has made the whole team at PT one big family, and we're all excited for the future of the brand.