Get creative this November with our fabric and wallpaper Rockets! These are bound to set your imagination alight!
This fun filled craft project is great to do with the kids, and will get them excited for Bonfire night. Sparkles and glitter there are sure to love it!
They are fun to create, safe to play with and reusable for next year! Scroll down for more details…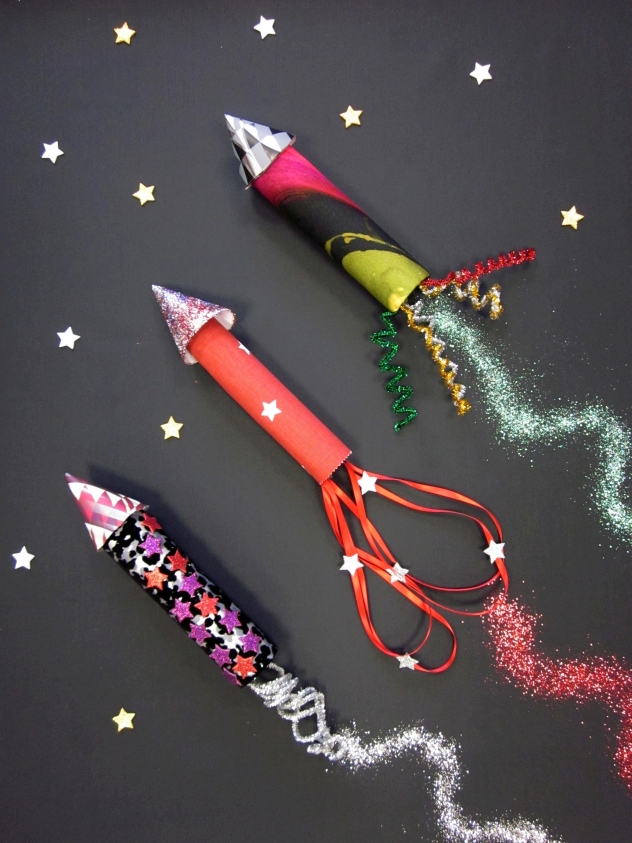 All you need…
0.30 metres of Tempo Antique from our Art & Soul Collection
0.30 metres of Twinkle Cardinal from our Splash Collection
0.15 metres of Shattered Mulberry from our In the picture Wallpaper range
0.15 metres of Shattered Quartz from our In the picture wallpaper range
0.20 metres of Vitra Onyx from our Vivo Wallpaper range
Card
Scissors
Glue
Sellotape
Cardboard roll inserts
Pipe cleaners
Ribbon
Glitter
Decorations of your choice
How to…
Using your selected material measure the length needed using your cardboard roll, cut to size and secure to the insert with glue
For the top of your rocket you will need to make a cone shape, use the wallpaper for best results. Cut out a circular shape in the size required (this can be trimmed if needed after) and make one cut using the scissors that goes to the centre.
Fold the wallpaper from the cut you made wrapping each side over each other until you have the cone shape you want. Secure together using sellotape or glue.
If using card you can cover the cone in glue and add glitter to give an extra bonfire night sparkle
Secure the cone to your cardboard roll using sellotape or glue
Use the ribbon and pipe cleaners to make the rocket tail. You can twist the pipe cleaners around a pen to make swirls or shape into zig zags. Secure these with sellotape.
Add you decorations such as stars or glitter to your rocket.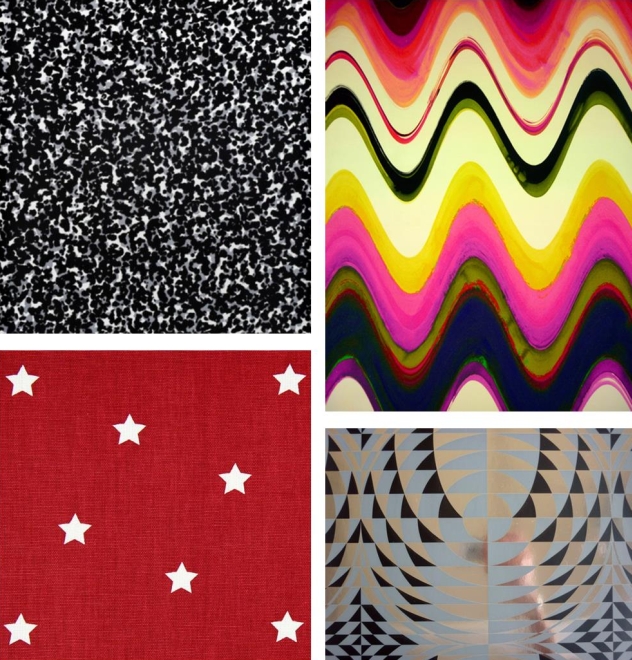 Clockwise (from top left): Vitra Onyx wallpaper, Tempo Cardinal, Shattered Quartz wallpaper and Twinkle Cardinal.