How bold feature walls and cosy checked fabrics create welcoming, rustic spaces.
There's nothing more inviting after a woodland walk than a homely retreat offering a Sunday roast and a roaring fire. Traditional cottage style hotels, country pubs and rustic restaurants are being influenced by the Scottish Highlands, incorporating heritage inspired soft furnishings to create a welcoming country-style interior.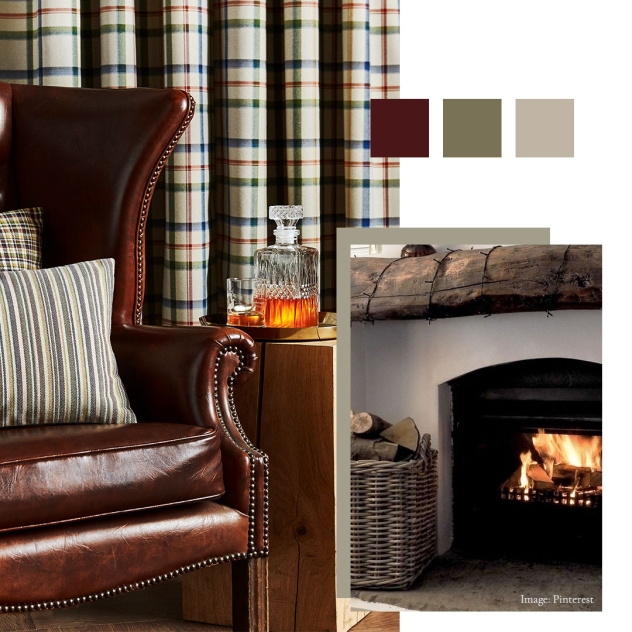 This British Heritage look features textured weaves, cosy checks and natural wooden accessories to create the perfect woodland retreat. These inviting spaces in deep hues of berries, bark and bramble welcome guests who are looking for a home away from home whilst adventuring.
Our new inherently flame retardant Heritage collection is the perfect addition to many country-style hospitality projects. All designs are available for upholstery and have been tested to the highest standard, making them perfect for statement furniture pieces and cosy seating areas.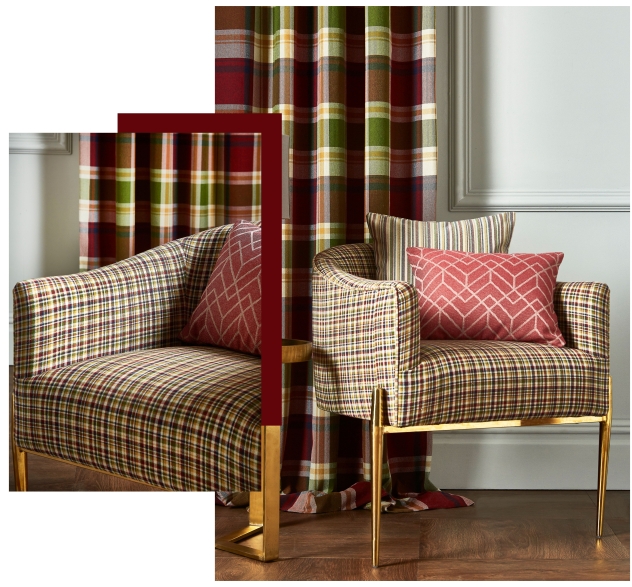 The rustic weaves add warmth into spacious bar lounges and large reception areas in cushions, curtains and accessories, with the fabrics coordinating perfectly to create an eclectic interior. Give these traditional spaces a contemporary update and pair the highland checks with geometric upholstery in our Penrose fabric, vibrant green accents and gold accessories.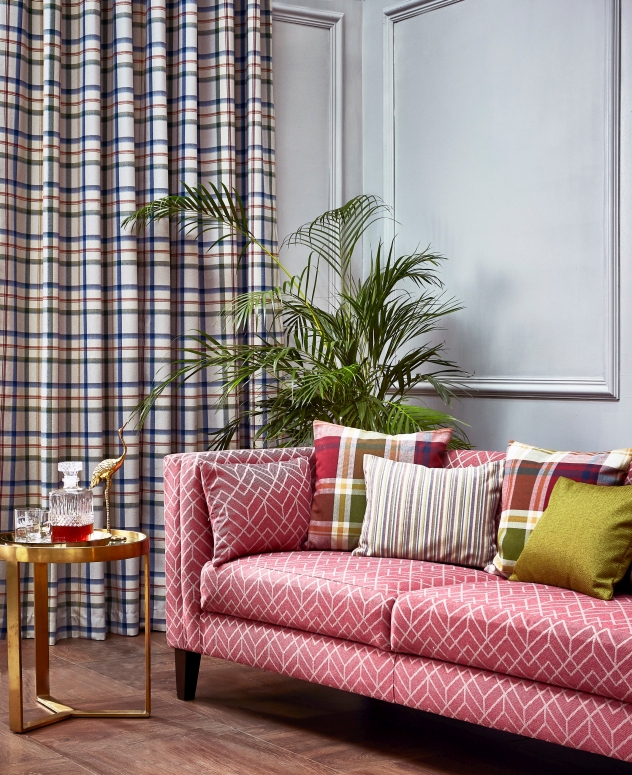 Inject bold colour into a traditional scheme
Another way to update a country-style interior is to incorporate statement shades to create a stand-out décor. Feature walls are a great way to update a living space and bold cobalt offers a perfect contemporary look alongside these rustic living fabrics.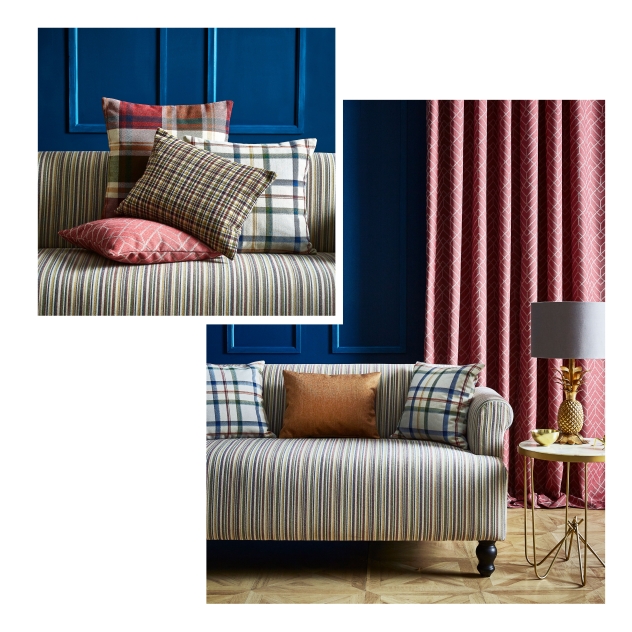 Not only is our Heritage collection suited to hospitality seating areas in cosy pubs and restaurants, the range of weaves create a welcoming, country-feel in any hotel or bed and breakfast room in bedspreads, curtains, cushions and statement upholstered headboards.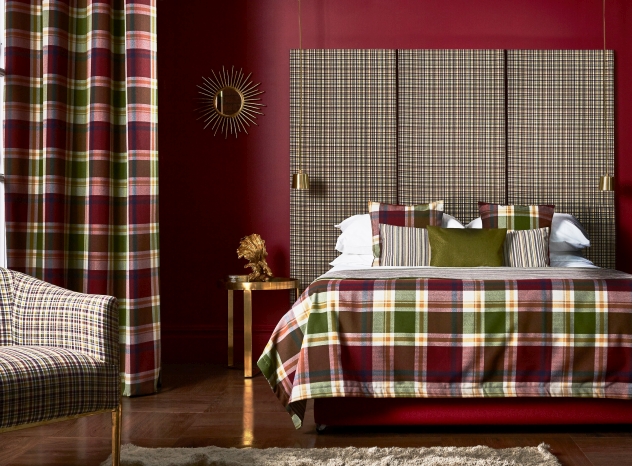 As well as meeting the standards for many contract projects, our Heritage collection is also suitable for domestic living spaces, meaning you can create the feeling of a woodland retreat in your own home.
.