This month as summer is upon us, we are inspired by exciting Tropical trends! Embrace exotic hues in the home for a truly summer feel, reminiscent of tropical paradises and glorious summer days.
Bursts of colour, multi-coloured embroideries and powerful prints create striking summer schemes! Our tropical themed Secret Garden collection will give your home an exotic twist with colourful ferns, zesty floral trails and vibrant trellis embroideries.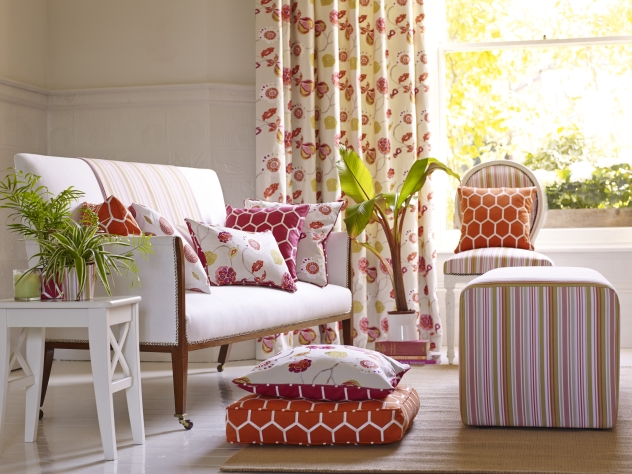 Free-hand brushstrokes and artistic watercolour leaves from our Iona collection are captured in lively colour palettes, as the digital printing allows limitless colour possibilities! See our Paradise collection for more tropical inspired prints; exotic flowers, ferns and a statement Pineapple print!
Why not embrace the tropical trend with exotic walls? Our Origin wallcoverings encapsulates a tropical ambiance with botanical trails to conversational jungle scenes!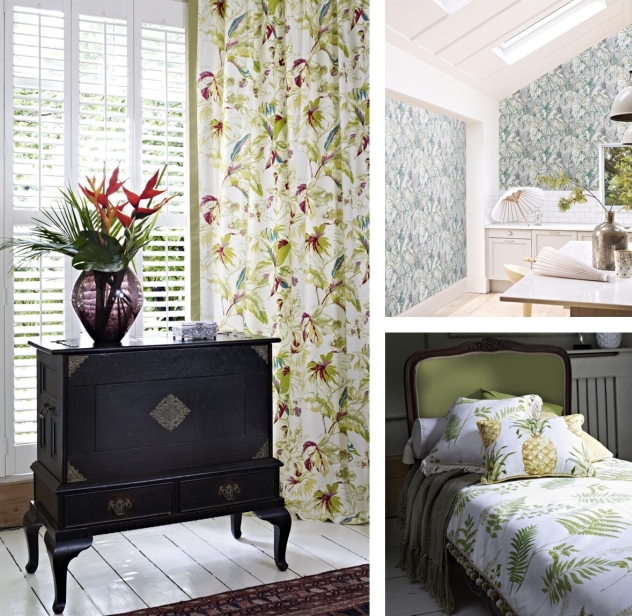 Forthcoming Exhibitions…
Heimtextil India
International Trade Fair for Home Textiles & Accessories
25th – 27th June
Pragati Maidan, New Delhi